10 Crazy Luxuries The Rock Gives Himself
The Rock went from pretty humble origins to becoming one of the most recognized names in Hollywood and pro wrestling. He started his career as a college football player before securing a contract with the WWE. In addition to being one of the greatest professional wrestlers in recent history, he's also a successful Hollywood actor, a producer and a writer, and he's in the Time's list of the 100 Most Influential People In The World.
Currently, he's one of Hollywood's highest-paid actors, and reportedly made $124 million some two years back. He has multiple luxury homes, travels around in custom-cars and private jets, and shows up on the red carpet in style. Here are just some of his many luxuries.
RELATED: 10 Weird Rules The Rock Follows To Achieve Success
Click the button below to start this article in quick view
10 His Pets Travel In Private Jets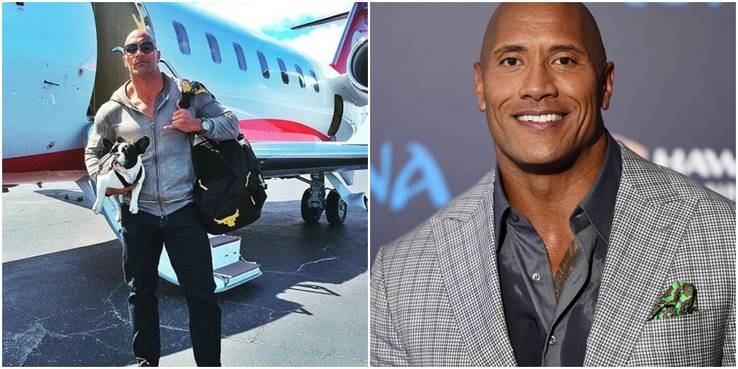 When you're one of the richest people on the planet, private jets become a necessity rather than a luxury- but while most celebrities usually rent out a jet or two, The Rock of course owns at least one private plane. And not only does he prefer to fly private for any movie premiere or a wrestling event, he ensures his pets are given the same royal treatment.
His dog Hobbs (yes, named after the same character from the Fast and the Furious series) doesn't travel in the cargo area, but along with him, on the plane, of course, and taken care of by at least two dedicated flight attendants.
9 He Has A Thing For Collecting Custom-Made Cars
Of course, most celebrities and the world's 1% tend to have a thing for fancy cars, including The Rock and John Cena.
But the Rock's private car collection is absolutely top-notch and contains several custom-made cars. For instance, he arrived at the premiere of Ballers in a customized Pagani Huayara, which costs at least $1 million. A similar car- this time in green- is also seen in an episode of Ballers itself. He also has a collection of monster trucks, including a personalized Ford F-150 Pickup.
He doesn't keep these luxuries just to himself- he even gave away an orange 2018 Ford Mustang to Marlene Rodriguez, because well, he can.
8 He Loves Spending On Custom Suits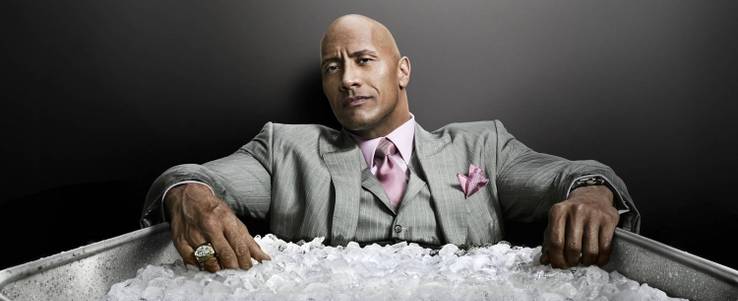 Almost all of the Rock's red carpet appearances are marked by his luxurious custom suits. Given he's over six-foot tall and has a massive muscular frame, it makes sense for his suits to have special alterations to fit him perfectly. As such, each of his suits are custom-made- such as the gorgeous blue velvet suit he wore to the 2016 Oscars.
He wore a similar dark maroon one to the Golden Globes the same year. From what we've seen, he sure as an enviable collection of them, in a variety of colors and materials, to suit every occasion. And of course, his character in Ballers talk about his custom suits, multiple times.
7 He Gives Lavish Gifts To Those He Loves (Including Himself)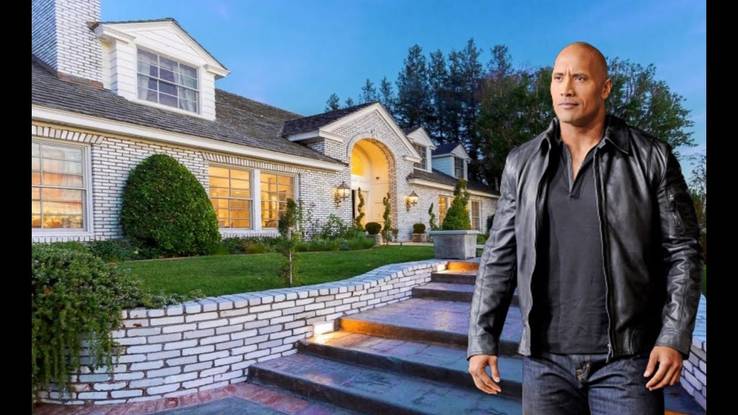 The Rock certainly has a big heart- he's done his fair share of charity work, and he loves gifting lavishly to the people he cares about. For instance, since his dad had a "difficult" life and "didn't ask for much" he gifted him several trucks. He also gave his stunt double a custom pickup truck. And he even bought homes for members of his family.
And we can pretty much guess that his birthday bashes are equally lavish- he usually has his birthday parties in a $3.5 million five-bedroom Florida home, complete with the most expensive drinks, food and decor.
6 He Has A Travelling Gym Called The "Iron Paradise"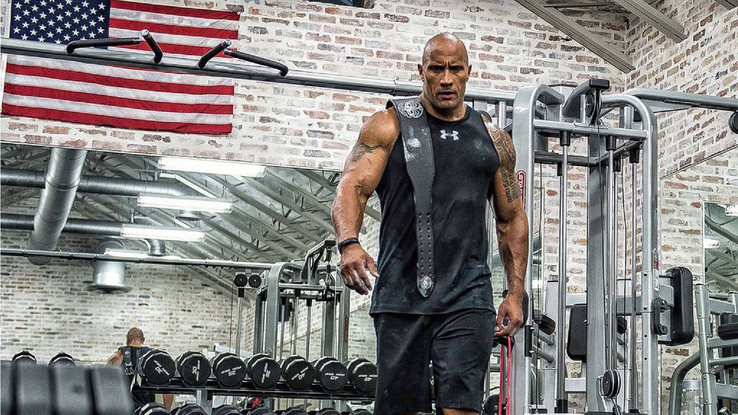 The Rock surely has a grueling fitness schedule to ensure that he keeps looking the way he does, and thus it's no surprise that his "portable" gym has over 40,000 pounds of equipment, which is transported by "multiple 18 wheelers" and takes over a hundred people to set up every single time. His "Iron Paradise" also comes with a full-fledged kitchen to dish out his energy drinks and post-workout snacks, and he calls the gym "therapy cheaper than a shrink". (Sure, that's cheap.)
As The Rock works out in his "Iron Paradise", we'll just watch Game of Thrones and wonder who will finally end up on the "Iron Throne".
5 He Owns More Than One Mansion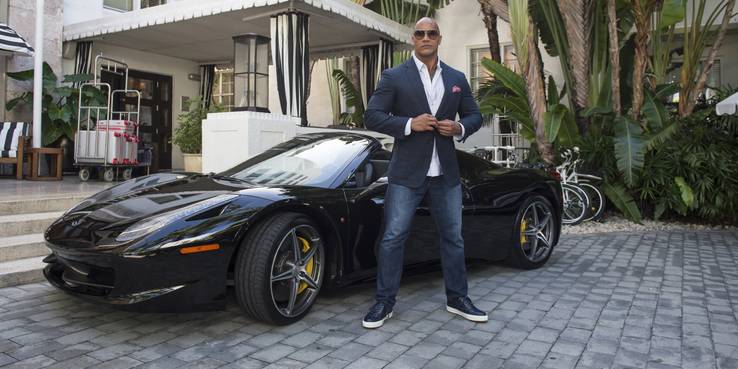 Most of us will consider ourselves lucky if we can even visit, let alone, live in a mansion, in our lifetime. But of course, that's not the same for high profile celebrities like the Rock, who reportedly owns multiple mansions and luxury homes.
He is also into real estate- in the past decade, he's supposed to have sold 10 houses in Florida itself. He has a $5.5 million house in Southwest Ranches, Florida and he sold a 6-bedroom home in California in 2012. In his Miami mansion where he makes his delightful pancakes, he even commissioned $1 million for additions.
4 He Has A Huge Farm- All To Himself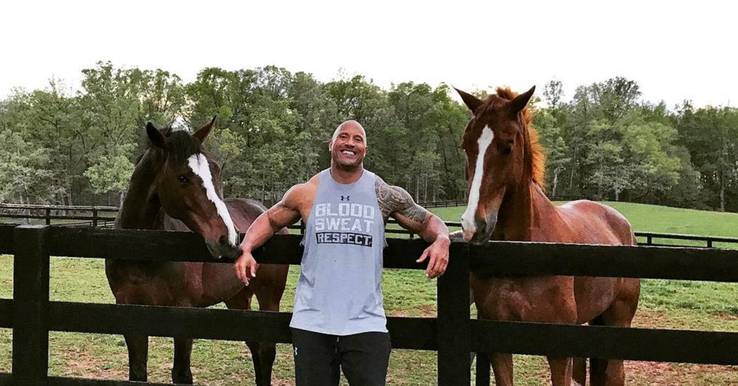 Wouldn't it be wonderful to have a private farm, where you can ride horses, frolic on the grass or just enjoy some me-time?
In addition to multiple fancy houses, the retired-wrestler also has his own private farm. Located somewhere in Charlottesville, Virginia, it has a lake swimming with bass, trained thoroughbred horses, experts to test the waters and keep the place functioning, and naturally, a gym. Between his hectic workouts, he probably relaxes there quietly fishing, or horse-riding.  Being The Rock, we guess, this sprawling farm offers him a way to reconnect with nature, and spend time with his family, between film shoots and red carpet appearances.
3 He Spent $35,000 On A Rolex Watch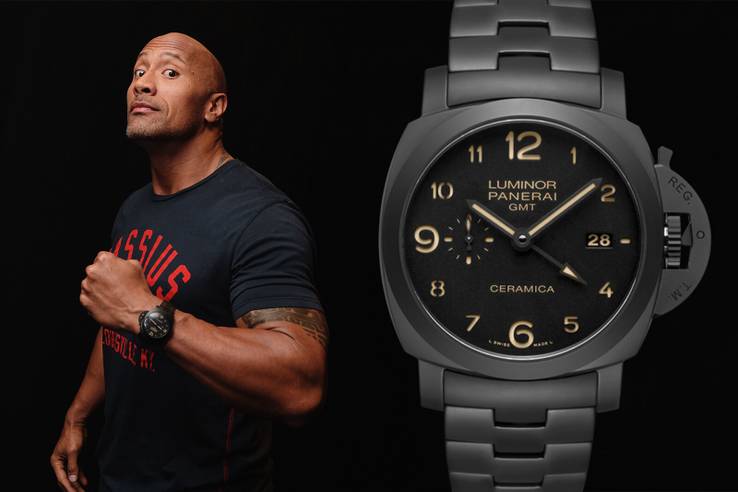 A lot of us, who take on odd jobs and struggle to make ends meet, have a few luxury aspirations.
Maybe we'd buy a Rolex watch at a hefty discount, or a fancy summer home to retire in, or maybe a luxury car to show off at special occasions. Like most of us, the Rock dreamed of owning a Rolex when he was a child. While still a wrestler, he would wear a fake Rolex to remind him of his goal. And then he managed to save up enough to buy his first Rolex watch-  for which he spent a whopping $35,000.
2 His Tattoos Are Intricate, Expensive And Represent His Diverse Heritage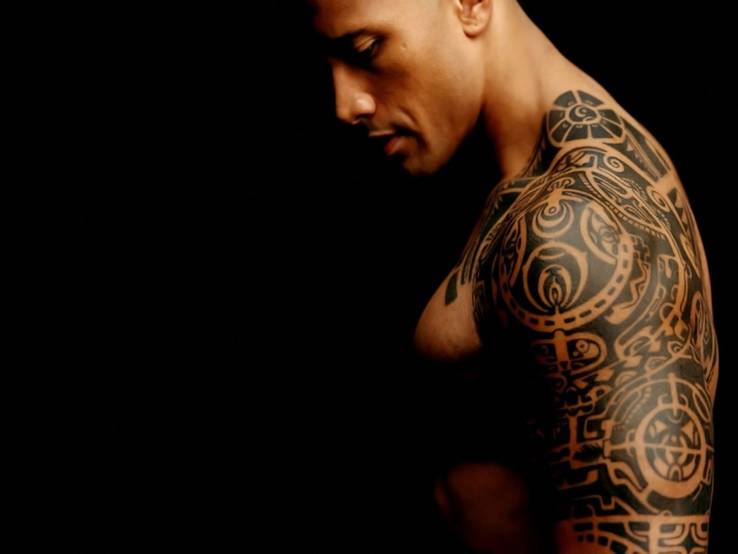 Like several tattoo enthusiasts, The Rock uses the inked designs on his skin, to commemorate his heritage or represent different facets of his personality. His father is of  Black Nova Scotian descent and his mother is of Samoan heritage, and thus he has several beautiful tattoos (of intricate Polynesian and other tribal designs) to remind him of who he is.
But while most of us get the job done at a local tattoo parlor, several of the Rock's tattoos have been inked by none other than Po'oino Yrondi, a famous Tahitian tattoo artist- during a trip to Hawaii as part of a Samoan family tradition.
1 He Loves Food And Spends Over $1400 A Year On Cod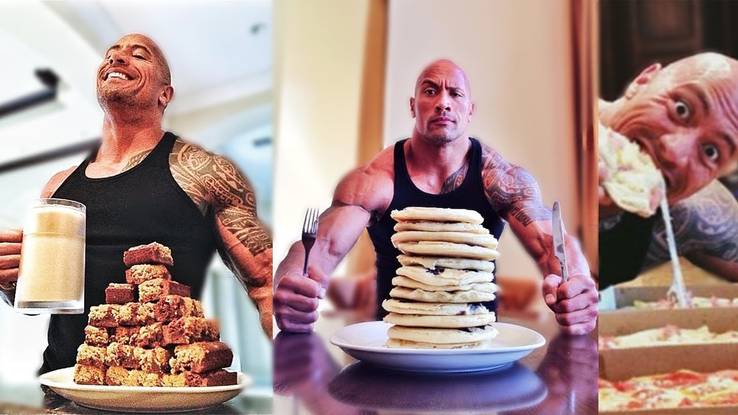 Of course, the Rock's impressive stature doesn't come from just regular exercise alone- he also has a diet to stick to.
But like most of us, he indulges himself every now and then, and he even has some huge "carb-up" nights. On cheat days, he can eat around 12 pizzas alone. Among his favorite foods, he especially loves pancakes and cod. In fact, as per interviews, he reportedly consumes 821 pounds of cod per year. That's thousands of money spent on just cod.
Tags:The Rock
Source: Read Full Article