35 Halloween Nail-Art Designs For Any Nail Shape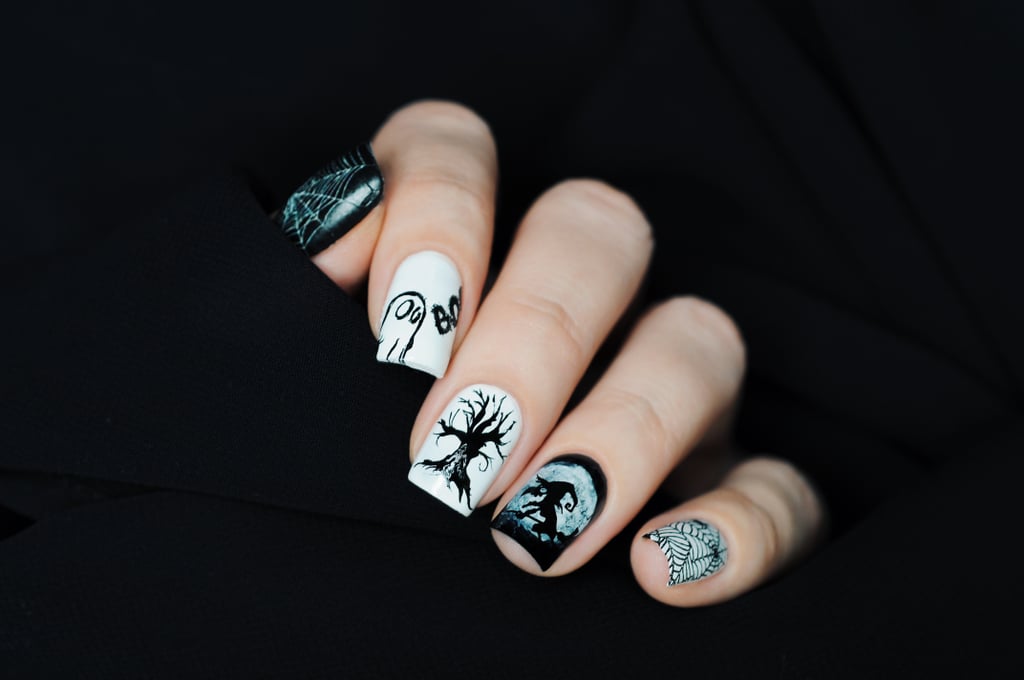 35 Halloween Nail-Art Designs For Any Nail Shape

Halloween nail art can add a finishing touch to any costume.
There are many Halloween nail-art ideas to choose from and work with any nail shape.
You can also pick a design inspired by your favorite moment from pop culture.
Whether you've mapped out your Halloween costume or not, you might want to include Halloween nail art in your look. "Halloween nail art for me is a chance to embody whatever character or object I'm dressed up as, down to the fingertips," editorial manicurist Miss Pop says. "With costuming, it's all in the details." And although Halloween is one night a year, that doesn't mean you can't celebrate with Halloween-inspired nail-art designs all month long. After all, who said the spooky season can't start in fall and carry through till the holidays?
There's Halloween nail art to suit every style and costume — go subtle with Halloween nail colors or all out with witchy nail designs. As for whether or not to go for long-wear gel, traditional polish, or nail stickers, it's all up to you. "Gel is a much better choice if you're looking for something extra like a 3D look, gems, or a chrome finish," Miss Pop explains. "Although, I really love lacquer because I like the opportunity to switch my nail look every week."
Whatever you choose, you'll need some ideas if you're heading to the salon. "Even the most creative nail artist would like to see your inspo to get a better sense of what you'd like to wear," Miss Pop suggests. "You don't have to do a bunch of research or bring Halloween nail-art pics with you, but just a couple of images of things you like — anything from cartoons to art to an article of clothing — is perfect."
Ahead, we've done some of the legwork for you with Halloween nail ideas and inspiration — from PG-approved designs like ghosts to gory styles inspired by your favorite horror-movie villains.
Best Halloween Nail-Art Designs
Source: Read Full Article