Al Rokers disappointment at home after time away from Today Show
Al Roker has had a magical week away from the Today Show, but while the star might be still taking some time off, it came with some disappointment.
The NBC weather host had shared in an earlier public appearance that he would be driving up to Vermont to pick up his son Nick from college, the latest in a departure for the show amid recent news of a shake-up you can catch in the video below.
WATCH: Third Hour of Today announces major departure from usual format
The 20-year-old was home for a winter break and was able to take a relaxing beachside vacation to Florida with his parents Al and Deborah Roberts.
However, all good things must come to an end, as did their time together, as he shared on social media that Nick had gone back to school.
MORE: Al Roker looks so small in photos with his towering son
TRENDING NOW: Dylan Dreyer inundated with support following mistake live on-air – details
Alongside a photograph of him departing, he wrote: "Well, the nest is empty again, now that my beautiful boy hopped a train back to college after #winterbreak."
Deborah was clearly feeling a bit of separation anxiety as well, commenting with a series of teary-eyed emojis, with a fan also writing: "So glad you and Deb had that wonderful vacation with Nick!"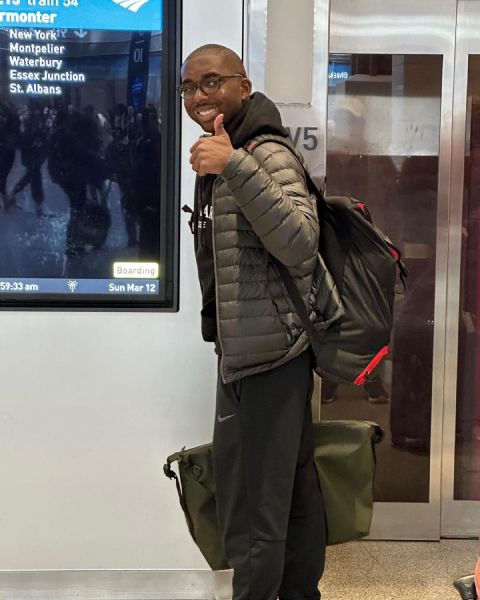 Al shared that Nick was going back to college after a relaxing break
Another also sweetly said: "Awwwh.. hoping he arrived back at school safely & prayers for you and Deborah get used to the house being empty again! You both must be so proud of Nick."
It was revealed that Dylan Dreyer would be stepping in for her co-star during his time off, which would last the entire week.
MORE: Exclusive: Al Roker's heartfelt message for Hoda Kotb and Savannah Guthrie amid absence from Today
ALSO POPULAR: 'Thrilled' Blake Lively and Ryan Reynolds dote on newborn baby as they mark joint celebration at home
Al shared a pair of gorgeous snaps from his beach vacation alongside Deborah and Nick, including stunning purple skies and full moon nights.
"The end to a good day and the beginning of a great night," he captioned his post, and fans wished him the best for his time off.
https://www.instagram.com/p/Cph3FbiOXHO/
A post shared by Al Roker (@alroker)
The family-of-three were able to take a beach vacation
"I know where you are and it's my favorite, too!! Enjoy!!" one wrote, while another gushed: "Wow look at that sunset! Purple skies! Have a wonderful vacation."
Read more HELLO! US stories here
Source: Read Full Article