I Followed a K-Beauty Skin-Care Routine For a Month — and Let's Just Say I'm a Fan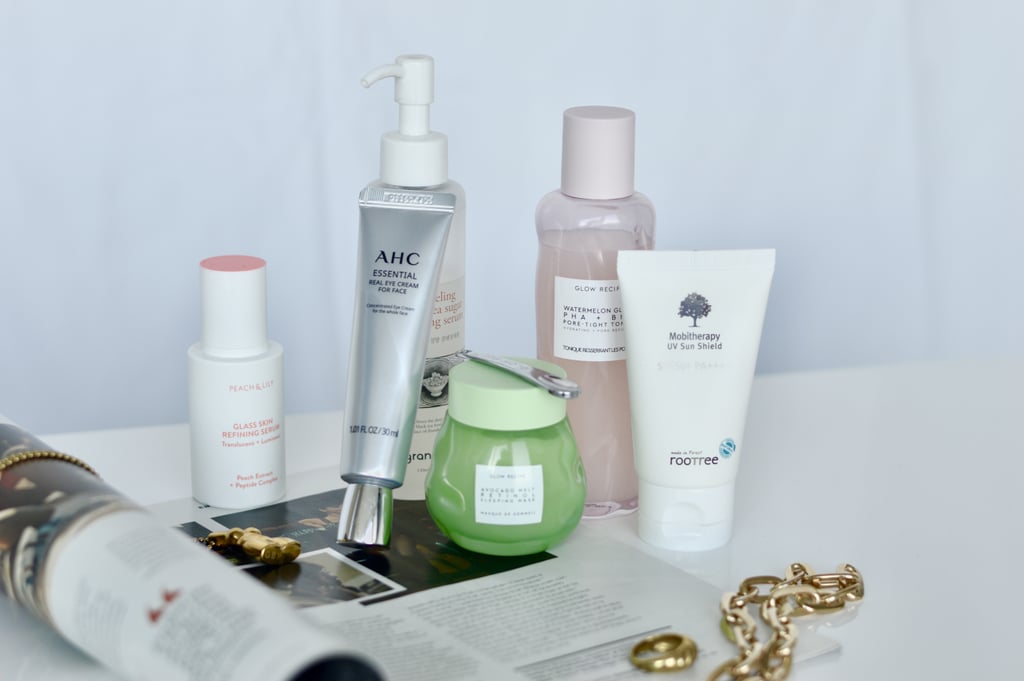 I Followed a K-Beauty Skin-Care Routine For a Month — and Let's Just Say I'm a Fan

The beauty market is now so robust, you could try an entirely new skin-care product every day and still never run out of options. But where building out a regimented routine is concerned, looking to the 10 steps used in Korean beauty remains an intriguing, albeit intimidating, idea. I may be one of the few beauty writer's who's held out trying the trend for this long, but I finally decided to engage in the hyped-up quest for "glass skin."
In the middle of a breakout flare-up after a short stint of almost clear skin, I decided to test the infamously lengthy 10-step routine day and night for a full month, using products from Glow Recipe, Peach & Lily, Peach Slices, AHC, The Creme Shop, and more. While I do use the word, "routine," I've actually come to think of K-beauty as more of a philosophy or lifestyle. Truly, diving into this abundance of product on a daily basis created a different relationship between me and my skin.
My interpretation is that it's not so much about the 10 steps. To my understanding — and understandably — many people end up trashing the steps they deem unnecessary for their personal needs. Instead, it's about the commitment to nurture your skin, feed it moisture rather than strip it away (as people with semioily to oily skin like myself have been taught to do), and be kinder to it with gentler products.
If you're curious to see how my month-long K-beauty experiment went, I'm outlining the 10 steps I followed, the products I used, and my progress report along the way ahead. Should you try this at home, I'm willing to bet you'll end up with at least a few products you'll want to keep using. And, if you're anything like me, maybe you'll adopt a bit more discipline than you had before, too.
Source: Read Full Article