A Comprehensive Guide to the Entire Mia Farrow, Woody Allen Family Tree
Even by Hollywood standards, the intrigue around Woody Allen's personal life—and specifically, to his marriage with actress Mia Allen and the years following their divorce—has only grown with time. While there's no shortage of celebrity scandals to unpack, it'll come as no surprise to anyone that HBO is dropping a four-part docuseries about the controversial director.
Mia Farrow met the critically acclaimed actor-slash-director in 1979 and starred in no less than 13 of his films. They officially separated in 1992 after Farrow discovered Allen having intimate relations with his step-daughter and her adopted daughter. Prior to marrying Allen, Farrow was also linked with musician Frank Sintara and composer Andre Previn. Farrow has numerous children, some biological and some adopted.
Farrow and Allen's explosive relationship came to an end when the actress discovered the director to be having an affair with their 21-year-old adopted daughter Soon-Yi Previn. As the story goes, Farrow found naked photographs of Previn in Allen's apartment. Allen and Previn have been together since 1992 and have two adopted children: Manzie Tio Allen and Bechet Dumaine Allen.
Given the somewhat unconventional (to say the least) and confusing nature of the Allen-Farrow clan, here is a family tree to keep in mind while watching Allen v. Farrow, which premises on HBO this Sunday.
Matthew, Sascha, Lark, Fletcher and Daisy Previn

After divorcing Frank Sinatra in 1996, Farrow married and had twins with André Previn
(those twins are named Matthew and Sascha) in 1970. In 1973, the couple also adopted Lark Song Previn, who passed away in 2008. Previn and Farrow had their third biological child, Fletcher, in 1975 and adopted Summer "Daisy" Song Previn in 1976.
Soon-Yi Previn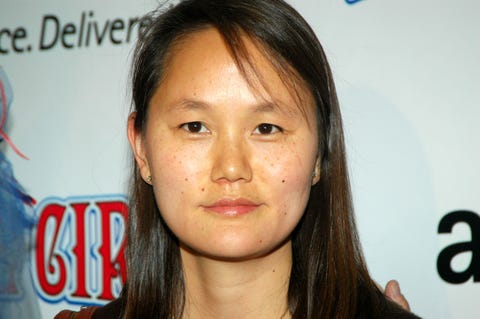 Just a year before Previn and Farrow would divorce, the couple adopted Soon-Yi Previn. Soon-Yi is the child of Farrow's most cast in the spotlight, due to her having an affair with Woody Allen while Farrow was still with him. While notoriously private, Soon-Yi has come out in defense of Allen in regards to the claims of sexual assault against him and their relationship a few times over the years. She has also accused Mia Farrow of being manipulative and an abusive mother.
Dylan Farrow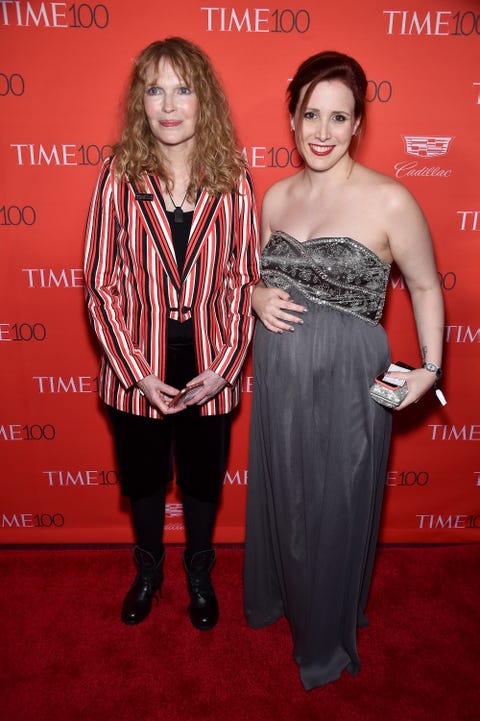 After her divorce from Previn, Farrow adopted Malone—who now goes by Dylan—who was later adopted by Allen. Dylan has accused Woody Allen, her then step-father, of sexual abuse, though the court has declined to rule in her favor. In her open letter to the New York Times, Dylan wrote, "For as long as I could remember, my father had been doing things to me that I didn't like." Allen has denied the claims, insisting that Dylan was being brainwashed by her mother into the claims.
Ronan Farrow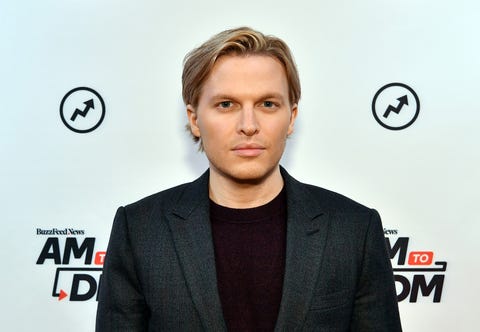 Ronan Farrow is an American journalist most known for his exposé on Harvey Weinstein. Ronan has publicly supported Dylan's claims of abuse against Allen and defended his mother against the attacks by the Allen camp.
Moses, Tam, Isaiah, Quincy, Thaddeus, and Frankie-Minh Farrow
While with Allen, Farrow adopted Moses from Korea and Allen co-adopted Moses in 1991. After learning of the Allen and Soon-Yi affair, Farrow adopted Tam, though the Vietnamese-born girl passed away in 2000. Farrow also adopted Isaiah in 1992, Quincy in 1994, Thaddeus in 1994, and Frankie-Minh in 1995. Thaddeus died from suicide in 2016, but the rest of her children—who Farrow raised by herself following her split with Allen—are still alive.
Moses, most notably, has defended Woody Allen against the claims of abuse and has joined Soon-Yi in alleging the abuse they faced from Farrow.
Source: Read Full Article