Ariana Grande Pays A Visit To The NASA Space Center & Goes Outta This World
Ariana Grande had an outta this world weekend!
The songstress paid a visit to the NASA Johnson Space Center in Houston, Texas on Saturday, while in town for a stop on her Sweetener Tour at Houston's Toyota Center.
The 25-year-old documented her experience on her Instagram Story, including getting fully outfitted in an astronaut outfit, and of course playing her song NASA off of her thank u, next album, which is what caught the attention of the National Aeronautics and Space Administration!
The center shared a smiling photo with the Sweetener singer, thanking her for the visit:
View this post on Instagram
We heard you needed space, @arianagrande, and we're glad we could share some with you! ? Thanks for stopping by to learn more about what it's like to be an astronaut and our #Moon2024 plans! ?‍?? #NASA #arianagrande
A post shared by NASA Johnson Space Center (@nasajohnson) on
During her visit, the crooner met with workers and astronomers, signed NASA equipment, rode in a roving vehicle, and video-chatted with astronauts on the International Space Station orbiting earth.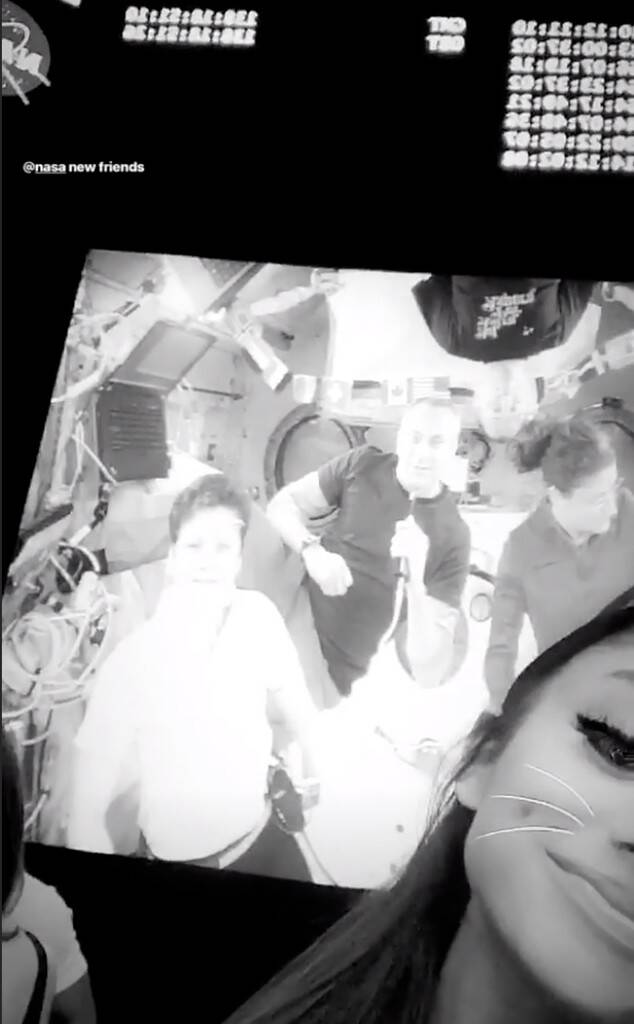 NBD!
The crooner captioned one of her IG story posts:
"Thank you for the coolest day of my life @nasa. My mind is still processing and devouring every second of what just happened but I can't wait to share more. What a special day and experience. Thank you so so so so much for your generosity and for showing my friends n i around."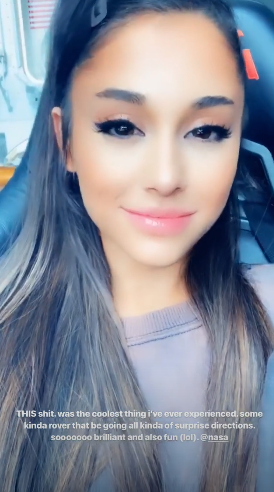 The crew even strapped her into a simulator to show her what it'd be like in space! The Grammy Award winner did disconnect her safety tether, so she would have floated into space, LOLz!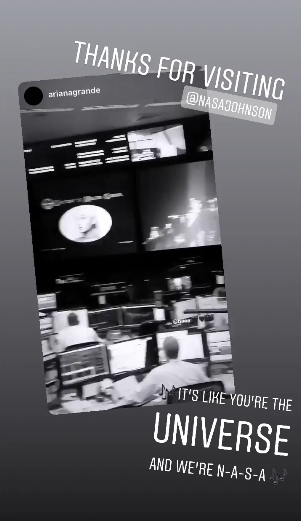 The 7 Rings singer has been dealing with a grueling tour schedule, so she definitely needed a little space! Ari responded to an admirer on Twitter recently who asked if touring has been positive for her mental health:
"i don't think it is. honestly. it's been v hard. i have sm on my mind and it's so heavy and no energy to process or work thru any of it but i'm trying hard. and i have the twins. and seeing u all is so nice. but it's hard emotionally. i wish it were a year ago. i'd give anything."
In a now-deleted response to a fan asking if music has been helping her heal, she candidly shared:
"making it is healing, performing it is like reliving it all over again and it is hell."
We're so glad you were able to let loose over the weekend and enjoy your visit!
Source: Read Full Article