'Bachelorette' Hannah Brown Reveals She & A Finalist 'F**ked In A Windmill'!
Hannah Brown isn't here for judgments about her sexuality!
In a promo for an upcoming episode of The Bachelorette, the proudly Christian 24-year-old shares a truly bold statement about her sex life — one that doesn't quite go over well with one of the show's remaining controversial contestants, Luke Parker.
Wait, wait. A woman being candid and confident about her sexual history on national television?! With her parents, her church family, and the entire world watching?!
ABC really came to play this season!
In case you've missed a couple of recent episodes, Hannah Beast is finally at the point on her journey where she will travel to her suitors' hometowns to meet their family and friends.
This also means we're getting even closer to the highly-anticipated "Fantasy Suites" episodes — where the lead gets to spend uninterrupted time with her each of the finalists for a romantic night alone. Completely off-camera. Wink wink nudge nudge.
Sex.
And that's where the drama comes in!
In the teaser, Hannah and Parker sit down for a one-on-one conversation over dinner, which appears to be going well until he declares:
"So, let's talk about sex."
Parker had already declared in a confessional that he "knows Hannah" and is confident she wouldn't have sex in the Fantasy Suite.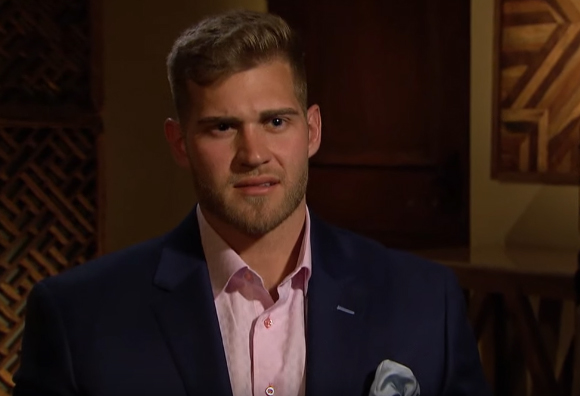 So the old-fashioned fella wastes no time sharing his real concerns about Miz Brown potentially having sexual partners during their courtship, saying:
"Let's say you have had sex with one or multiple of these guys. I'd completely remove myself from this relationship."
Oh boy…
The preview then jumps to Brown walking Luke toward a car, clearly upset by how the conversation went. Before flipping the guy off, she explodes with anger and says:
"My husband would never say what you've just said to me. I have had sex. And honestly, Jesus still loves me. From obviously how you feel, me f**king in a windmill, you probably want to leave."
OMG!!
OK firstly, major props to Hannah for putting the guy in his place. Ain't nobody got time for ridiculous, sexist comments like that.
But more juicily, WOW!
Girl straight up admitted she had sex in a windmill during filming! (OMG, we hope it was on film!)
In her confessional, she adds:
"I f**ked in a windmill. And guess what? We did it a second time."
WATCH this season's most revealing promo yet, (below):
It's pretty clear from that exchange that the windmill session wasn't with Luke.
We're absolutely dying to know who had the honor of seeing Miz Brown's wild side.
A few social media detectives have already come to the conclusion that the lucky guy was the Nashville country singer, Jed Wyatt.
See (below):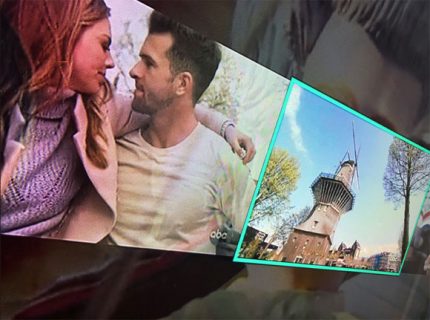 So. Much. Sex. And drama! Lots and lots of drama.
In a recent interview with ET, host Chris Harrison said sex and religion would become the "biggest divide" between Hannah and Luke.
"Ironically enough, faith is what brought them together. And his faith and his conservative values might be their biggest sticking point and become the biggest divide between them."
Welp, that much is certainly clear…
The former beauty pageant queen did her best to make her intentions clear in the episode's promo, admitting:
"I don't want to just have sex. I want to connect on a deeper level."
She also doubled down on her feelings and defended her personal, sexual choices in a lengthy Instagram post — a move she felt necessary after receiving negative feedback from viewers and contestants alike.
Read her full post (below):
"I refuse to not stand in the sun. I refuse to feel shame. I refuse to believe the lies and evil that flood my comments. I am standing firm in believing that maybe God wants to use a mess like me to point to His goodness and grace. But dang, it's hard. The amount of hate I and the men on this journey with me receive…it's chilling to know so many people want to spread hurt so recklessly. We all fall short of the glory of God…we just happen to do it on national television."
She continued:
"I've realized that a lot of the things that Satan uses to hurt me, come in the form of many of your comments— he uses a grain of truth to steer to evil lies. 'You're not enough, you're dirty, you're dumb, you're immature, you're not worthy…'. It's upsetting to get messages from Christians telling me I give Christians a bad name. I've lived my life for the world to see and judge and absolutely, I'm hot mess on a stick, I blew it a few times…but I refuse to believe I give Christians a bad name. I'm an imperfect human. Who is yes, also a Christian. And God has a master plan for all the failures I continue to learn and grow from to work out for good, and for his glory. Thank you to those who continue to support me and my guys as we open our hearts to each other, and in turn…you! We appreciate you and your kindness!♥️"
Thoughts, Perezcious readers?
Is Hannah being a bad Christian, going against the tenets of her faith? Or is she being a real Christian, admitting all her normal human flaws and desires?
Sound off in the comments (below)!
Source: Read Full Article