Bear Steals Golfer's Bag In Wild Scene On Canadian Course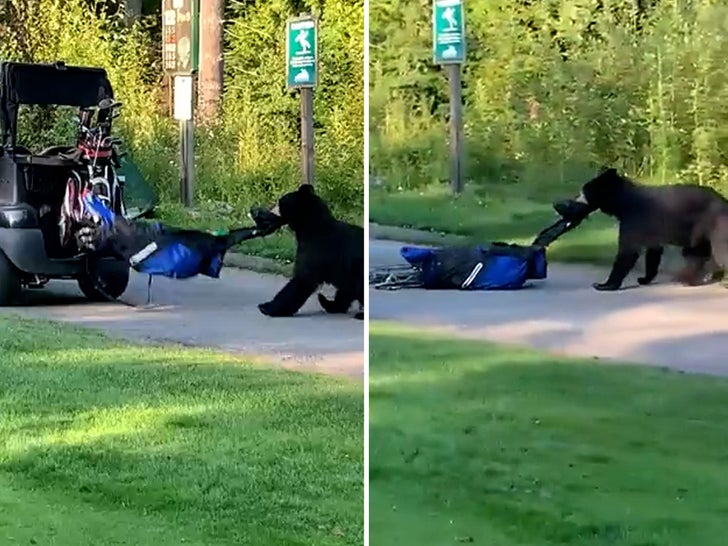 A Canadian golfer is now in the market for a new bag for his clubs … 'cause a bear just stole his old one while he was out on a course in British Columbia!!
The wild scene all happened at Westwood Plateau … when Jerome Jean-Yak was getting set to tee off on one of the course's holes.
But, as you can see in video that one of the golfer's buddy's shot … a bear snuck up on them — and decided to rip Jean-Yak's bag from a cart!!
"It came out of the woods, came to our carts, searched through our bags," Jean-Yak said of the incident to Global News. "There was no food in any of the golf bags, but for some reason, it picked my bag to pull off the cart."
Video shows the bear tore the thing to pieces … before he dragged it down a hill.
For some reason, though, Jean-Yak tried to chase after it … pleading with the animal to let it go.
"Hey!" he shouted at the bear repeatedly. "No!"
The bear, however, didn't give it up … taking it into a nearby ravine — before vanishing.
A new bag will run Jean-Yak around $200 … but all things considered — it probably could've been much, much worse!
Source: Read Full Article