Billie Lourd feels bad for telling her mom to wear a bra, she doesnt wear one now either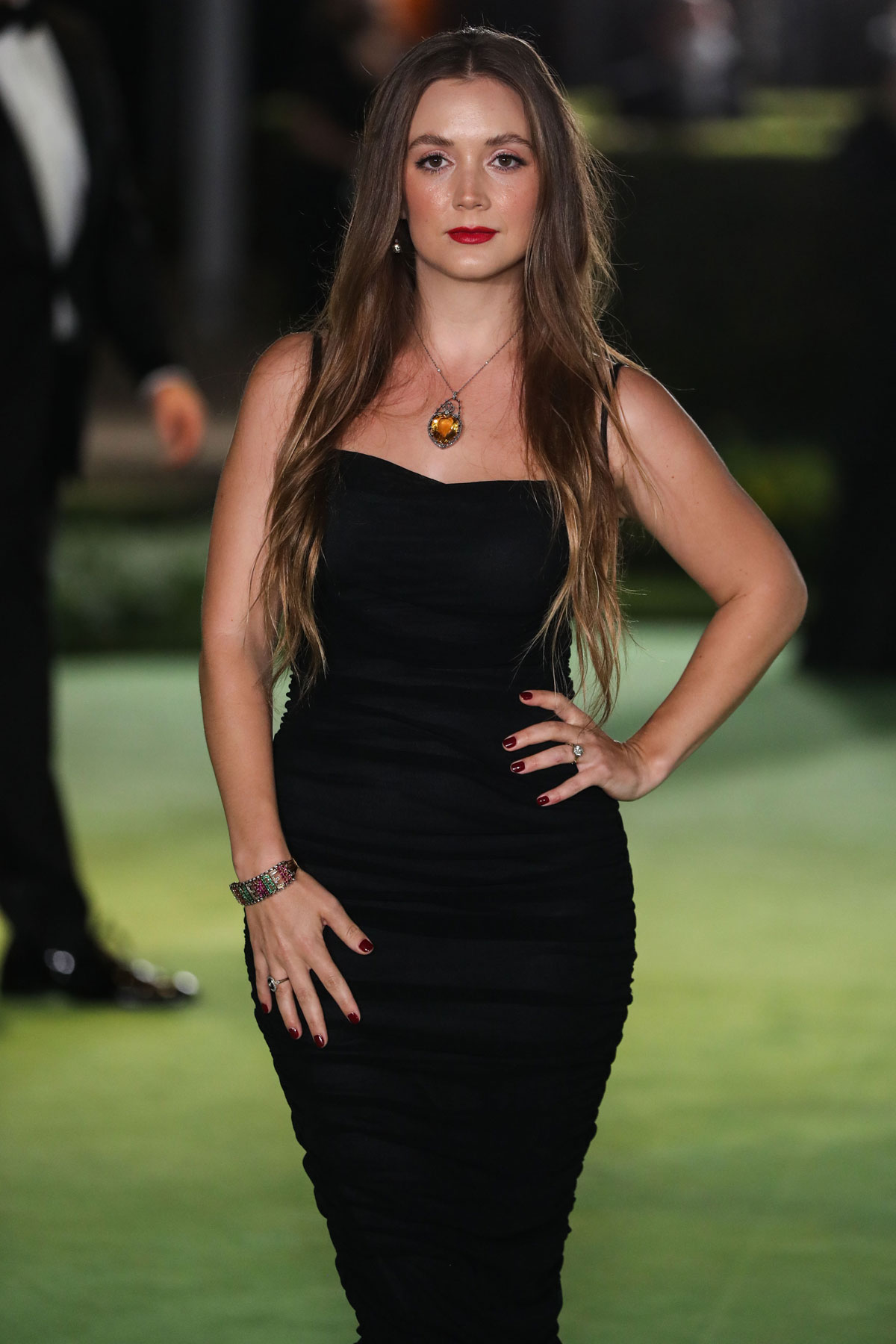 Billie Lourd went through so much when her mother, Carrie Fisher, and grandmother, Debbie Reynolds, passed within a day of each other in December, 2016. Billie was just 24 at the time and I can't imagine what that must have been like for her. Billie, now 29, has a 20-month-old daughter with her husband, Austen Rydell, whom she married in a destination beach wedding in March. Billie has a new interview with People about her life as a mom. Although they only have a few quotes from her I could relate and wanted to talk about it.
"I used to get mad at my mom for not wearing a bra. And now I sometimes don't have the energy to put on a bra," Lourd said.

"I'm thinking about my old self yelling at my mom about that and I'm like, 'Man, she was probably just tired and didn't feel like putting on a bra! Why was I hating on her for it!?'" the actress added…

"It's exhausting being a mom," she said. "Sometimes you can't even put on a sock. I go full robe most days. The fact that I have a dress on right now is a rarity…"

"I love acting. Acting is my passion and I adore it and there's something about working hard and staying busy that I am addicted to," she said. "But I definitely work to live, not live to work. And now that I've become a mom, it's the most important thing in my life. He's the most important thing so I really take jobs that are going to allow me to be around him as much as possible."
[From People]
My mom doesn't wear a bra either and I used to make fun of her too! I remember once when my aunt was staying over and the two of them came to breakfast in practically the same white polo shirt with no bra, it was adorable. I couldn't relate until after the pandemic, when I realized the joy of going braless. Unless it's a special event or night out I don't wear one now. I will put on a sports bra if I'm going to the store. I'm small-chested though and can get away with that. I can imagine Carrie hearing her daughter admit she was wrong and saying "you know I was right" to Billie as she looks over the top of her glasses.
Also this line rang so true, "there's something about working hard and staying busy that I am addicted to." I've always been like that and have loved staying busy, making lists for myself and getting things done. It's hard for me to relax though and I would imagine Billie is the same. It sounds like she needs a little me time as a new mom.
Embed from Getty Images
Carrie Fisher was such a fabulous person. I'm about to call my mom.
Embed from Getty Images
Embed from Getty Images
Photos credit: Avalon.red and Getty Images
Source: Read Full Article