Christina Applegate Has an Incredibly Personal Connection to Her Dead to Me Character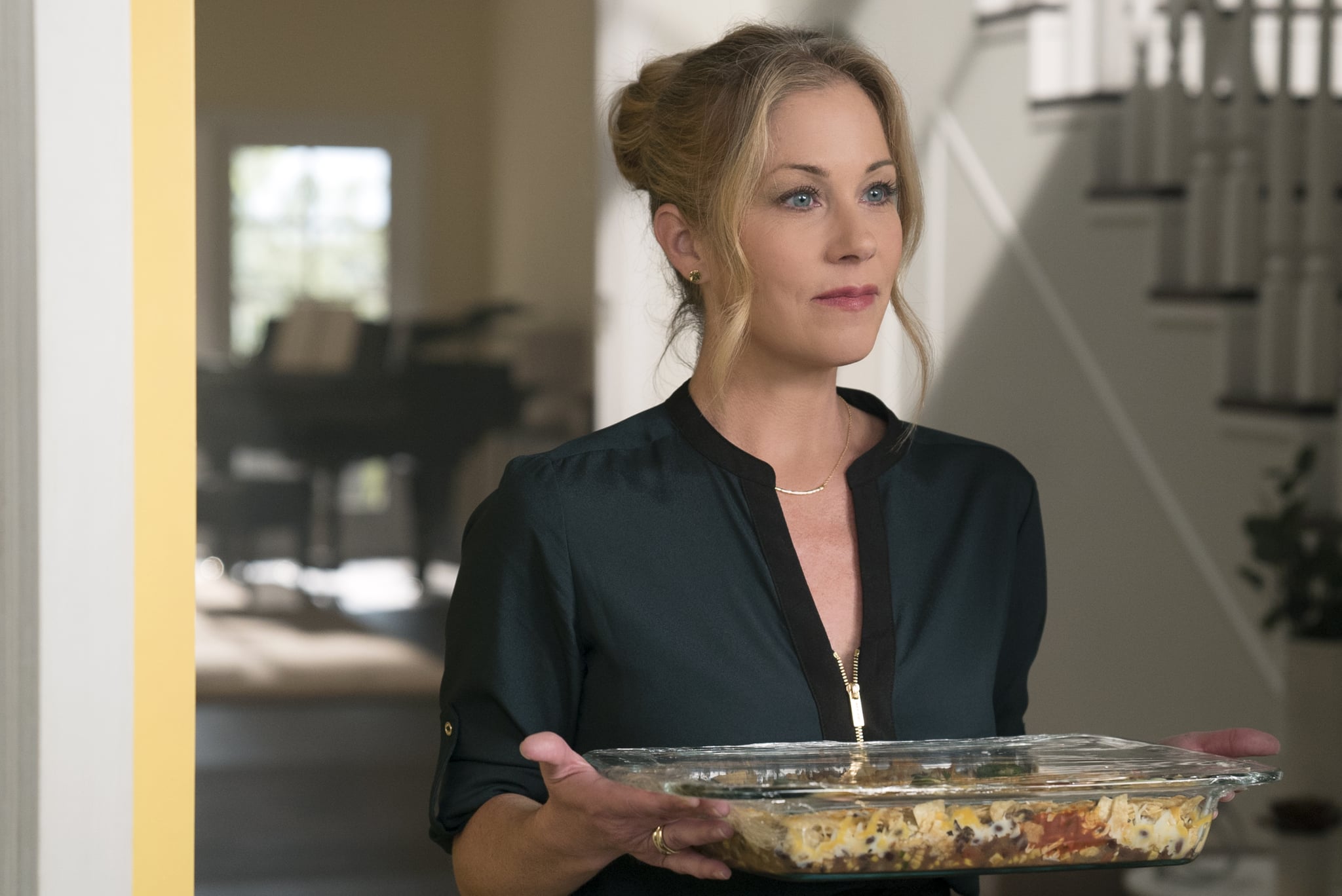 Christina Applegate stars in the new Netflix dark comedy Dead to Me, and her performance as the acerbic and brazen real estate agent Jen Harding is spectacular to watch as a fan of her work. The 47-year-old actress makes her return to acting in the series after taking a hiatus from TV (she last starred in the 2012 NBC comedy Up All Night) and pours her heart into the role; the show follows Jen as she grieves the loss of her husband with the help of her newfound friend Judy (played by Linda Cardellini) after he's killed in a hit-and-run accident. While it isn't clear if Christina is anything like the hot-headed Jen IRL, there is one element of the character's life that she identifies with — undergoing a double mastectomy.
In the series, Jen opens up to Judy about a recent health scare. After Judy compliments her breasts, Jen retorts that they "aren't mine," and reveals that she underwent preventative surgery after finding out that she carried a mutation in the BRCA 1 gene, making her more susceptible to breast and ovarian cancers.
Source: Read Full Article