Chuck Liddell Says Conor McGregor Should Fight Nate Diaz Next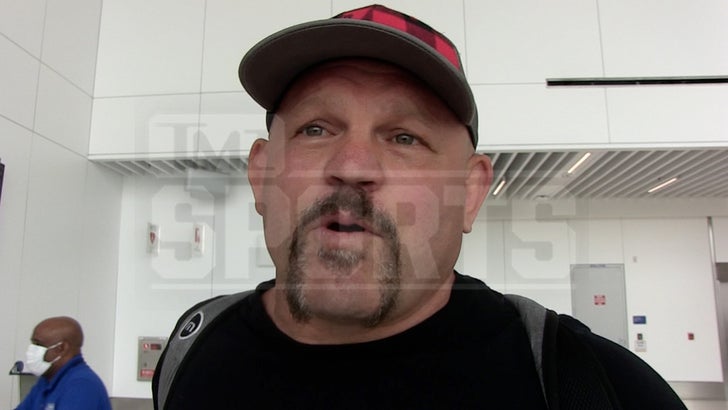 You can't lose with Conor McGregor vs. Michael Chandler, Justin Gaethje, or Nate Diaz … BUT, given a choice of the three opponents, UFC legend Chuck Liddell knows the fight he'd like to see.
Nate Diaz vs. The Notorious III!
TMZ Sports caught up with Liddell at LAX this week … and asked him about Conor's next fight.
"All those would be an interesting fight but I think Nate Diaz, run it back to do it one more time. That'd be fun to watch."
Of course, McGregor's supposed to fight Chandler, who is coaching opposite him on "The Ultimate Fighter." Though, after Gaethje's win over Dustin Poirier a few weeks ago, Conor went at Justin on social media.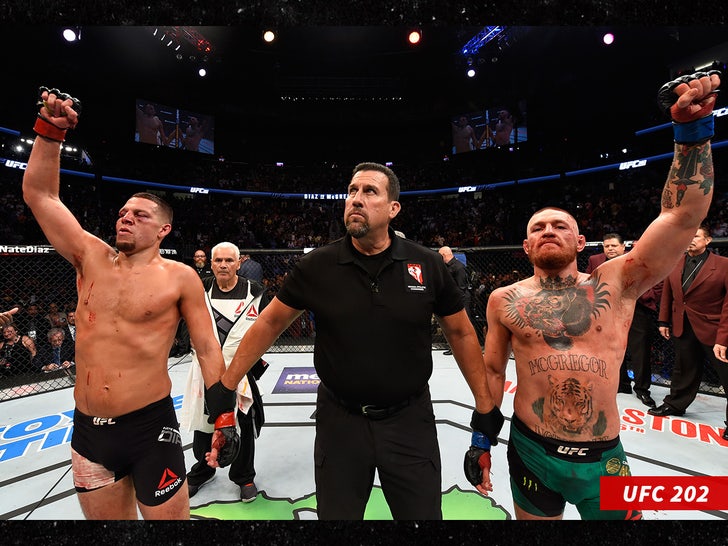 Then there's Nate … who just lost a boxing match to Jake Paul. The guys have obviously fought twice in the past, with each man winning one. They've always said they want to complete the trilogy, which would arguably be the biggest in the promotion's history.
"It will be fun. I think it will be real competitive, I think it's a good one to come back to."
Out of the three options, Chuck makes it clear he wants Conor and Nate. As for how it'll go, The Iceman thinks it'll be a close fight.
Speaking of Diaz and Paul, we also asked Liddell if he bought what Jake was selling … when he said he could beat Nate with 8-9 months of MMA training.
Chuck isn't so sure.
"That tells me [Jake] just doesn't understand the difference. He has no clue what the difference between MMA and boxing."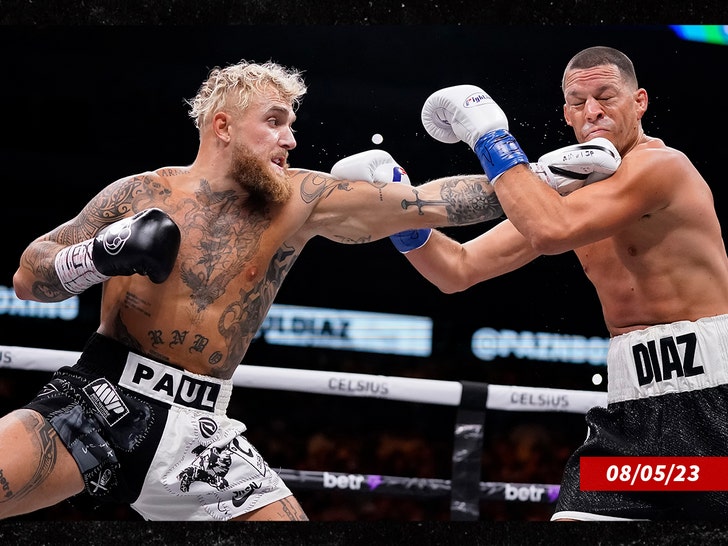 Liddell explained some of the challenges when going from boxing to mixed martial arts.
"It's funny [Paul] usually fights two weight classes below him, he likes to pick guys that are a lot smaller than him but Nate's a good jiu-jitsu guy, he's a good grappler and he knows how to fight MMA," Chuck told us.
"There's a different stance, everything changes. You add kicks, you gotta change your stance, you can't stand in boxing stance. I hit you so, it hurts so bad in the first round, you got one round to knock me out."
Despite CD's take, Jake has offered Nate $10 mil for an MMA fight in the PFL. Stay tuned.
Source: Read Full Article