Courtney Stodden & Doug Hutchison Finalize Divorce, He Gets the Dog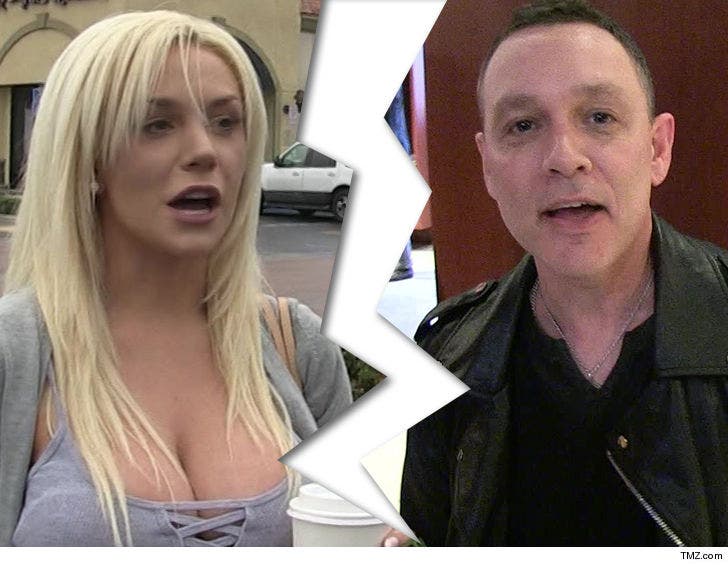 10:10 AM PT — Courtney seems to be in a celebratory mood on the heels of finalizing her divorce — can ya tell?
Waiting for your permission to load the Instagram Media.
Nothing says "I'm happy to be divorced" more than a face like this 😝. Congrats?
The marriage between Courtney Stodden and actor Doug Hutchison — 34 years her senior — is officially over … and he's walking away with their dog and a car.
The former couple filed new docs, obtained by TMZ, informing the court they reached a settlement on divvying up their stuff. Now, once the judge signs off, they'll be officially single in March.
As for the property split … Doug's taking their Italian Greyhound — cleverly named, Dourtney — and Courtney keeps ALL of their furniture and appliances. He's also driving off with a 2001 Jeep Wrangler and his retirement dough … plus, his personal website, which is apparently worth $100.
They're splitting up their bank accounts by branch — she keeps Wells Fargo, and he stays with Chase. Courtney and Doug are also splitting their life insurance policy in half.
As far as debts … Courtney's picking up the tab for 3 of their credit cards, and he's gonna inherit one.
TMZ broke the story … Stodden filed for divorce in March 2018 after more than 6 years with Doug, and did not ask for spousal support. She told us that was because she was the breadwinner in the relationship — and there wasn't a prenup.
The couple made headlines in 2011 when they wed — with her parents' permission — because Doug was 50 at the time and Courtney was just 16. They announced they were having a baby in May 2016, but a couple months later … Stodden suffered a miscarriage.
The 2 reportedly split in February 2017, but Courtney listed September 1, 2017, as their separation date. Now, they're officially dunzo. Happy trails!
Originally published — 8:33 AM PT
Source: Read Full Article