Disney filed a First Amendment lawsuit against Florida Gov. Ron DeSantis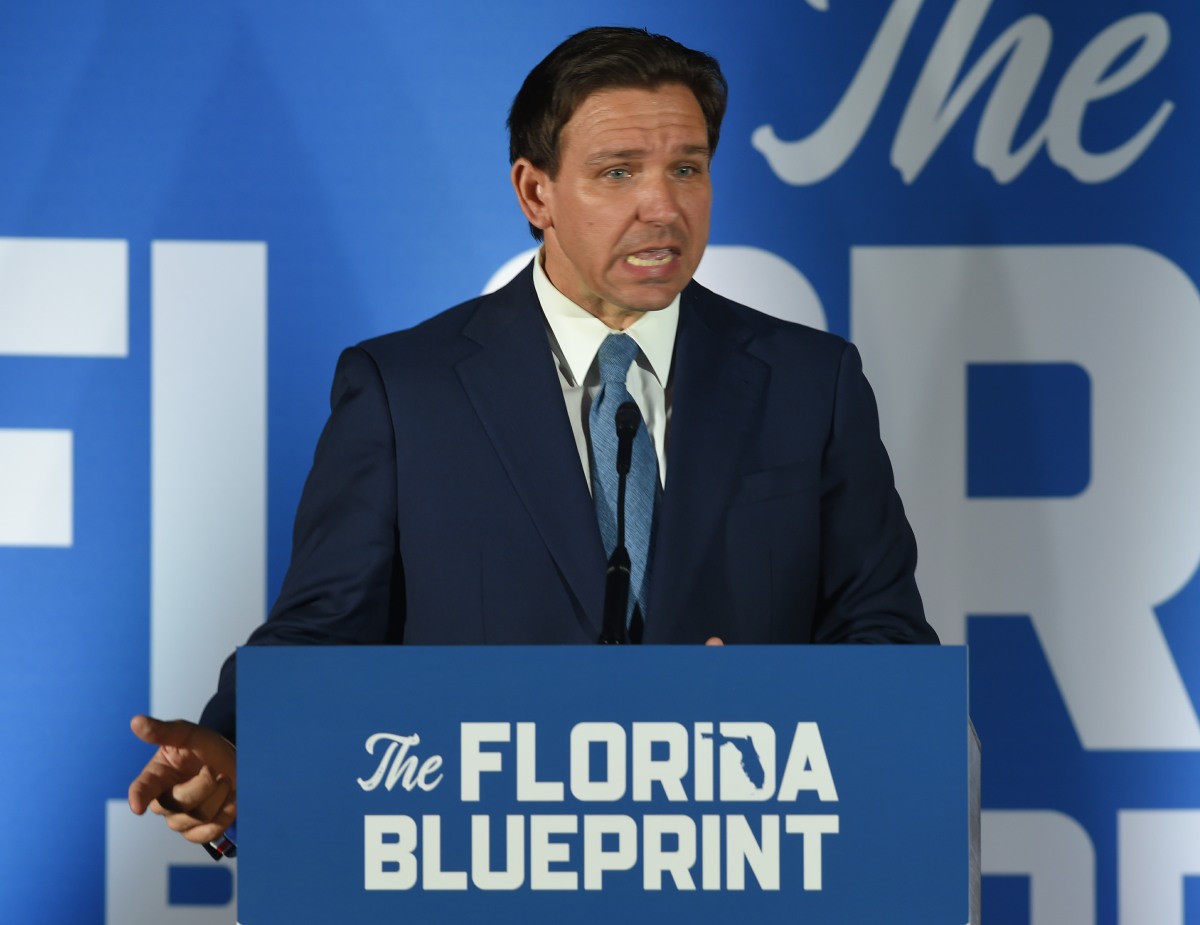 I usually don't sympathize with the giant corporation which effectively operates its own fiefdom within a state, but in a limited sense, I am absolutely on Disney's side in its fight against Florida Governor Ron DeSantis. You have to understand, the state of Florida has had a long line of mostly Republican governors who helped craft the legislation giving Disney so much power within the state. These issues of power and self-governance are not new, and before DeSantis, disputes usually ended swiftly when Disney reminded the state how much they pay in taxes, how much they provide to the state's local economy, and how much they boost tourism. DeSantis doesn't care, and he's doing all of this for the stupidest of reasons: because Disney isn't going to fire or punish LGBTQ people, and because Disney publicly opposed the homophobic and bigoted legislation DeSantis and his cronies pushed through. Last we heard, Disney was able to establish their self-governance through a perpetuity clause invoking King Charles III. DeSantis is still trying to figure out a way to hurt them or control them. So Disney just sued DeSantis.
Last year, under pressure from its employees, Disney criticized a Florida education law prohibiting classroom discussion of sexual orientation and gender identity for young students. Almost instantly, Gov. Ron DeSantis of Florida started calling the company "Woke Disney" and vowing to show it who was boss.

"If Disney wants to pick a fight, they chose the wrong guy," Mr. DeSantis wrote in a fund-raising email at the time.

Since then, Florida legislators, at the urging of Mr. DeSantis, have targeted Disney — the state's largest taxpayer — with a variety of hostile measures. In February, they ended Disney's long-held ability to self-govern its 25,000-acre resort as if it were a county. Last week, Mr. DeSantis announced plans to subject Disney to new ride inspection regulations.

Disney has quietly maneuvered to protect itself, enraging the governor and his allies. On Wednesday, however, the company decided enough was enough: Disney filed a First Amendment lawsuit against Mr. DeSantis and a five-member board that oversees government services at Disney World in federal court, claiming "a targeted campaign of government retaliation."

"In America, the government cannot punish you for speaking your mind," Disney said in its complaint, which was filed in U.S. District Court for the Northern District of Florida. Disney had criticized the Parental Rights in Education law, which opponents labeled "Don't Say Gay" and which prohibits classroom discussion of sexual orientation and gender identity for students through the third grade. The DeSantis administration recently expanded the ban through Grade 12.

The lawsuit accused Mr. DeSantis of a "relentless campaign to weaponize government power against Disney in retaliation for expressing a political viewpoint." The campaign, the complaint added, "now threatens Disney's business operations, jeopardizes its economic future in the region and violates its constitutional rights."

"Disney regrets that it has come to this," the complaint said. "The company sought to de-escalate the matter for nearly a year, trying several times to spark a productive dialogue with the DeSantis administration. But having exhausted efforts to seek a resolution, the company is left with no choice."
[From The NY Times]
I genuinely wonder how this ends. Disney has a lot of power, but will they actually pull the trigger and issue the biggest threat they have, which is "pulling out of Florida entirely"? Disney isn't saying that now and maybe it will never come to that. I mean, Disney already has hundreds of billions of dollars invested in the state, which makes it even dumber that DeSantis – supposedly a "pro business" Republican – is waging this war over… bigotry, hate and cultural issues. That's all it's about, really – DeSantis isn't concerned about the actual legal principles at stake of allowing Disney to operate as a fiefdom. He's just mad that Disney called him out on his homophobia and hate.
DeSantis is also being widely mocked for his weird reaction in this video from a few days ago. He's such a weird little dude.
— Kaitlan Collins (@kaitlancollins) April 24, 2023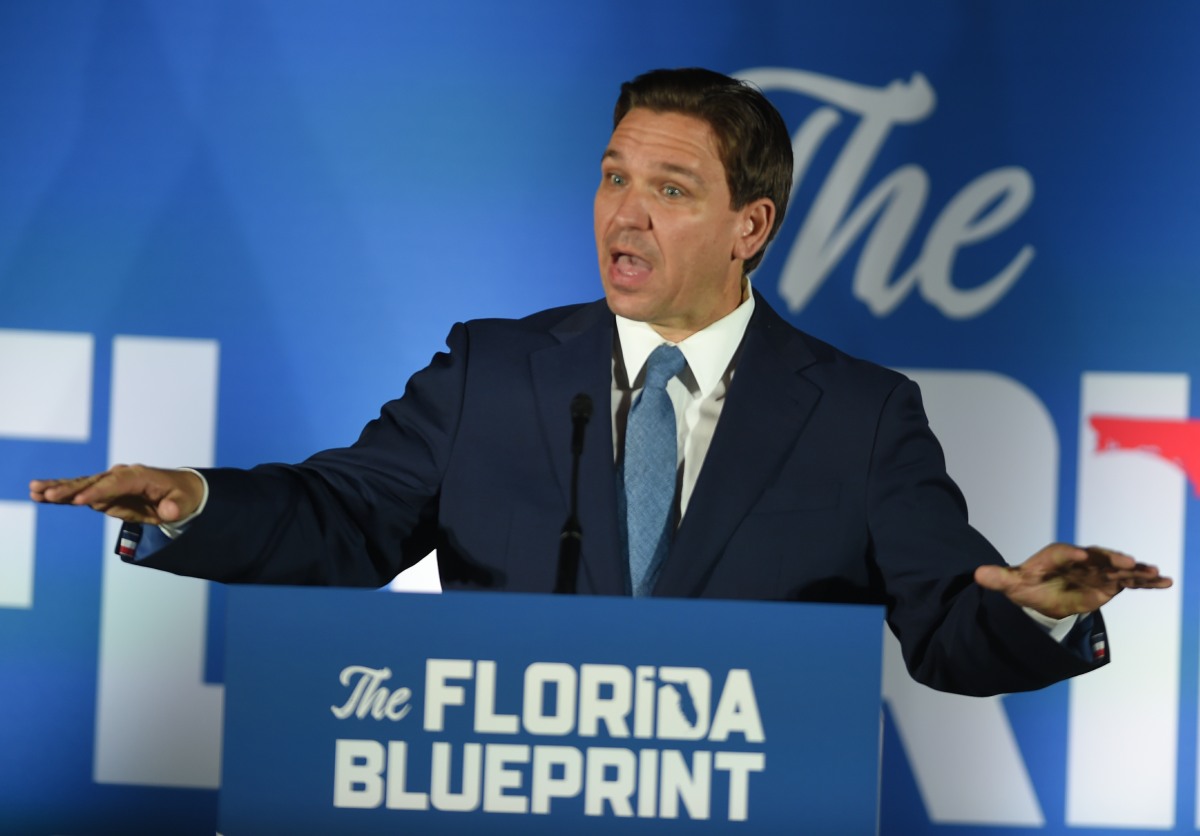 Photos courtesy of Cover Images.
Source: Read Full Article