'Gay Of Thrones' Is Back With Tiffany Haddish To (Try To) Cheer Up Disappointed Fans!
We've seen a LOT of takes on Sunday's penultimate episode of Game Of Thrones.
Most of them were sad or angry or disappointed, or a combination of sad and angry and disappointed.
There's an exact mixture we have in mind, we just wish we had a visual demonstration…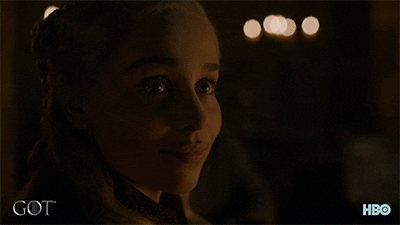 Anyway, Jonathan Van Ness is back with his slightly brighter recap, Gay Of Thrones, in which he explains Daenerys' dark turn by saying:
"Poor Christina has flunked Winning Gracefully 101."
Ha!
And special guest Tiffany Haddish has her own hot take — Dany needed the D to keep her sane, and Nephew Jon wasn't holding up his end… so to speak.
There's also some serious anal sex talk.
See the whole NSFW review (above)!
Source: Read Full Article