Gigi Hadid Recreated Julia Stiles' Iconic '10 Things I Hate About You' Hair
All the styles we once loved are suddenly becoming cool again, and 90s beauty is one of our biggest sources of inspiration. From super thin, arched brows to XXL crimped hair, oh and of course TikTok's #Pamcore, we cannot fault any trend from the decade that hasn't made an incredible comeback.
Supermodel Gigi Hadid has gotten in on the action and stepped up to the mark with a look from the 90s we've yet to see resurface: prom hair. Taking to Instagram to share the look, Gigi posted a behind-the-scenes snap from a photoshoot with CR Fashion Book. In the pic, the model is wearing a backless two-piece burgundy set that Zendaya also once wore. However, as #gorge as this is, we can't stop staring at her incredible hair.
https://www.instagram.com/p/CbTOP79uTzO/?utm_source=ig_embed&utm_campaign=loading
A post shared by Gigi Hadid (@gigihadid)
Celebrity hairstylist Jimmy Paul has worked Gigi's hair into a curly updo with bouncy ringlet pieces left out to frame the face. And by taking a closer look at her reflection in the mirror, we can see that it has been twisted and clipped up. It's reminds us of Kat Stratford's prom hair in 10 Things I Hate About You but with a modern, messy twist. I want this hairstyle, I need this hairstyle, oh baby, oh baby.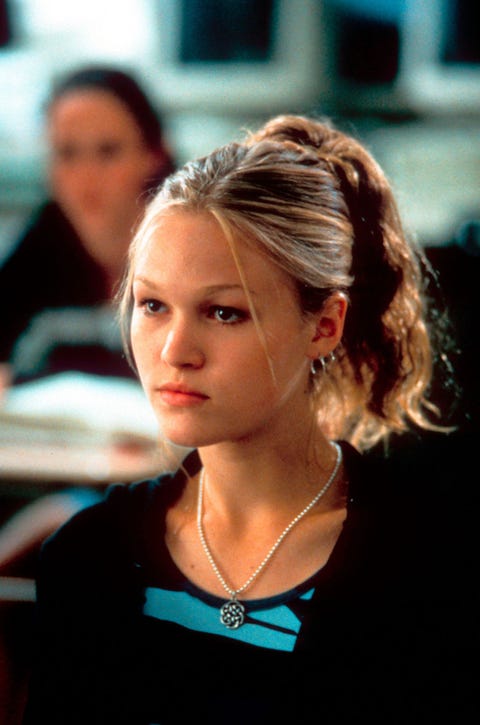 Unsurprisingly, it's not just us who are loving the look. Gigi's celeb friends, as well as fans, also shared some love in the comments:
Gigi's sister Bella Hadid wrote: "Exactly".
Jonathan Van Ness added: "Yassss hunnnn 😍😍😍😍🔥🔥👏👏".
And even Serena Williams commented: "I love this".
I guess it's time for another chance at prom glory. Maybe with this updo, I'll win prom Queen…

Source: Read Full Article