Kris Jenner Says Scott Disick Will Never Be "Excommunicated" From the Kardashian Family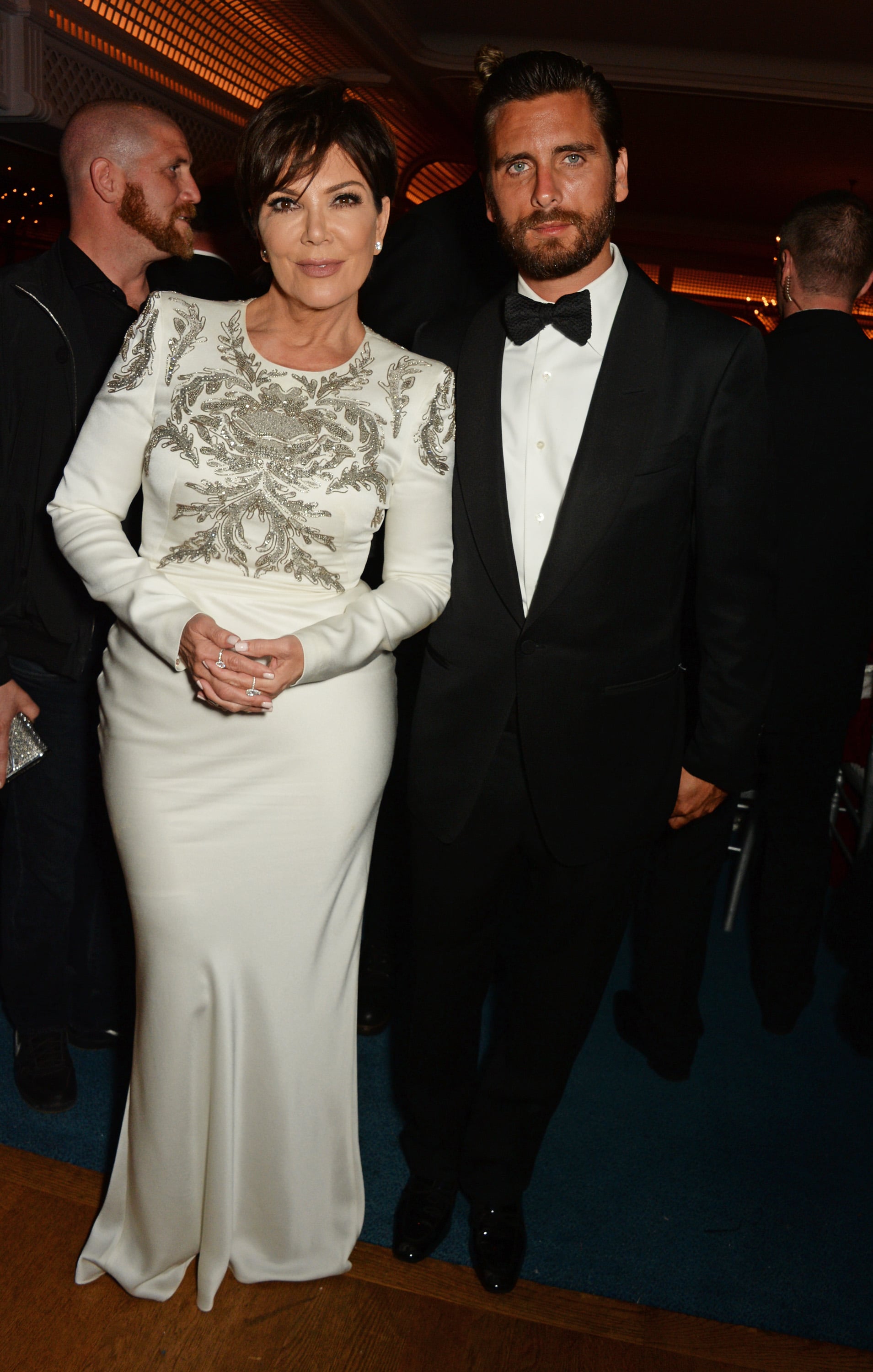 Once a Kardashian, always a Kardashian — at least that seems to be Kris Jenner's philosophy. On Aug. 26, Page Six reported a source close to the Kardashian-Jenner family claimed Kourtney Kardashian's ex, Scott Disick, had been "kind of excommunicated" from the family in the wake of Kourtney's marriage to Travis Barker. But it wasn't long after the report started circulating that Jenner fired back at the idea that the father of three of her grandchildren could ever be removed from the family's inner circle.
Jenner responded to a post about the claim on Paper Magazine's Instagram by saying it was entirely untrue. "Scott will NEVER be excommunicated from our family….he's the father of my grandchildren and a special part of our family… we love him and not true! 🥰😍," she commented on the post.
Disick and Kourtney share Penelope (10), Reign (7), and Mason (12). The couple dated on and off from 2006 to 2015, but Disick remained close with the family even after he and Kourtney split for good. Even now, the Talentless founder is a frequent presence on the family's Hulu reality show, "The Kardashians."
According to the Page Six's source, "Ever since Kourtney got married, he doesn't spend as much time with that whole group. He's been kind of excommunicated because the priority is Travis. He had to regroup who his relationships are."
While Jenner was quick to defend Disick's role in the family, it's no secret that Kourtney's marriage to Barker has been an adjustment for her 39-year-old ex. In a season one episode of "The Kardashians," Disick called out Jenner for not inviting him to her birthday party because Barker would be there. "For me to hear that you are having a little soirée and you don't think to invite me makes me feel like complete sh*t," he said. "I love you, but how did you think I would feel?"
Later, in a confessional, Jenner explained she didn't want anyone to feel "awkward" at the event. "Kourtney met her soulmate," she said. "That's gotta be hard for Scott to absorb, but I never expected him to be so angry and wound up over this. He just needs to grow up and be a little more mature."
Source: Read Full Article