Lil Huddy Has a Whole Social Media Empire and the Dude Is Just 17 Years Old
IDK about y'all, but when I was 17 years old, my biggest concern was if someone was gonna ask me to prom—oh, and making sure I didn't fail Algebra II. Lil Huddy (aka Chase Hudson), on the other hand, is out here taking over the world and building social media empires despite the fact that he's not even old enough to vote. Let THAT soak in. So how did the dude make a name for himself on TikTok and YouTube and cofound a content-creator collective called Hype House before graduating from high school? I did a deep dive on Lil Hud to find out all the core deets, come with.
Lil Huddy Is Only 17 Years Old
Lil Huddy was born on May 15, 2002, in Stockton, California. He's a Taurus, meaning he shares a Sun sign with his maybe-girlfriend Charli D'Amelio. ♉ (More on that later.)
He Has More Than 13 Million Followers on TikTok
In 2018, Lil Huddy started his TikTok channel, and he soon became super popular for creating videos in which he performs skits, dances, and lip-syncs.
But He's Also YouTube Famous
He uploaded his first video on September 11, 2018, and since then, he has gained nearly 700K subscribers on YouTube.
He Cofounded the Hype House
If you're not familiar with the Hype House Collective, let me bring you up to speed. It's the Los Angeles mansion where 19 TikTok and YouTube stars create content, and four of the members actually live there full time. Lil Huddy, who formed the Collective along with YouTube star Thomas Petrou, helps the crew with their videos and keeps an eye out for future talent.
Fans Have Lovingly Labeled Him an "E-Boy"
Lil Huddy has earned this title thanks to wearing black nail polish, black clothes, chains, and beanies pretty often.
He's a BTS Stan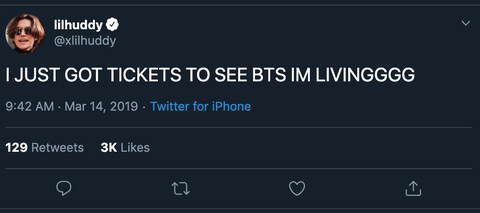 People freaked out when Lil Huddy perfected a dance to BTS's famous song "Pied Piper" on TikTok. Since then, he admitted in an interview that he is a huge fan of the boy band.
He *Might* Be Dating Charli D'Amelio
Neither of them have confirmed that they are indeed BF and GF, but it sure seems like they're together—at least, according to Instagram.
I Mean, They Even Went to Hawaii Together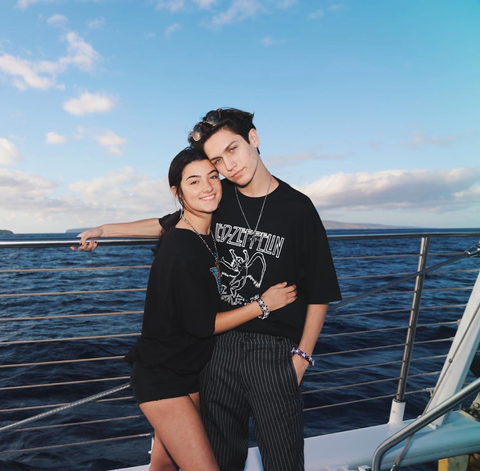 A few weeks ago, Lil Huddy and Charli got real close and posed for the 'gram together on the Big Island. Cool-cool-cool, I can barely afford a staycation, let alone a ticket all the way to Hawaii for a few days of sunshine.
He Signed With an Agency
He and the other members of the Hype House Collective recently signed with WME to pursue digital, modeling, music, film, and television opportunities.
He Recently Faced Backlash for Saying the N-Word
First things first: Using any racial slur is never okay. So when someone surfaced a video of Lil Huddy saying the N-word, people were—understandably—quick to call him out all over Twitter.
i swear tiktok armys are a disease 😭 they're out here defending lil huddy like… he still said the n word and he's white tf?? pic.twitter.com/JnUuo63944
He Protects His Creators and Collaborators
Unlike the Team 10 House formed by Jake Paul, Lil Huddy doesn't take a cut of the Collective members' earnings.
He Didn't Make It to His Senior Year of High School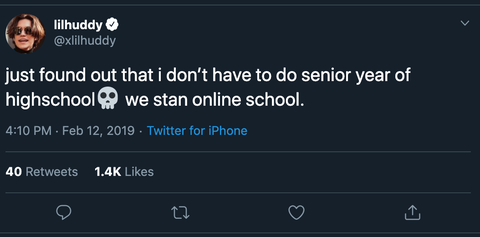 He revealed on Twitter that he did not have to go through his last year of high school thanks to online schooling.
Source: Read Full Article