Lori Loughlin Reportedly Hired a Prison Coach
Wondering what Lori Loughlin has been up to with a court trial looming over her head? She and husband Mossimo Giannulli are among the famous names associated with the college admissions scandal, and in the months following the announcement of the federal investigation, people want to know what type of consequences will be dished out for the actress. It seems she feels that way too.
There have been reports that she's been doing mock trials at her home, and others are saying that she's stressed to the gills over the outcome of the legal drama. But new reports state that Loughlin is preparing for a possible stint in lockup.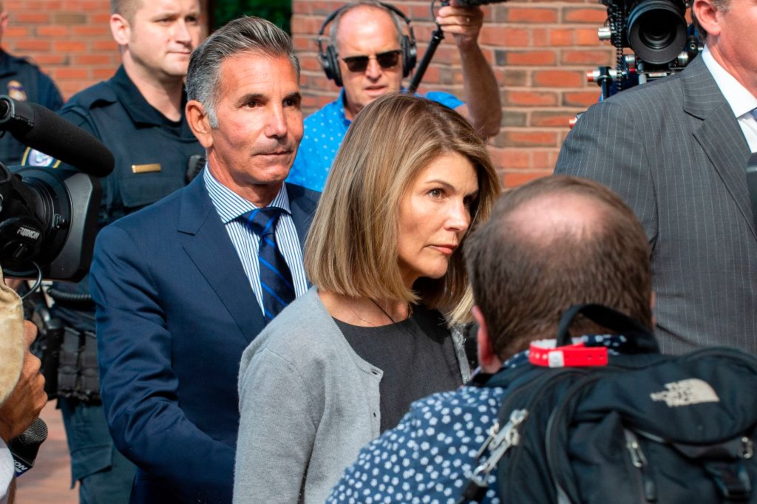 Loughlin reportedly recruited a prison coach
Though a trial date has not yet been set for Loughlin or her husband, it sounds like she is taking precautions for each possible scenario. According to People, the actress has brought in an "advisor" to teach her how to navigate prison just in case she gets incarcerated.
The outlet states that a source says she hired someone who'san expert in prison life to help her prepare for the worst:
"The advisor is there to help herlearn the ropes. That's not to be construed that she thinks she's going to loseher case. Lori is a planner, and she is doing what she needs to do for allcontingencies."
Loughlin reacted to Felicity Huffman's sentence
In October 2019, Huffman reported to a prison in Californiato serve a 14-day sentence for her role in the college admissions scam. Manywere stunned that she received a light sentence after pleading guilty to paying$15,000 for fake SAT scores for her daughter, and the judge also doled out afine, community service, and probation.
At the time of Huffman's sentencing hearing in September, it was said that Loughlin was paying close attention to Huffman's sentence to help gauge what her own punishment would be. But one key difference between her and Huffman is that Huffman pleaded guilty.
In October, Loughlin, Giannulli and other parents were also hit with additional federal charges, NBC News reported. This—and the difference in those who took guilty pleas—leads legal experts to believe that Loughlin will receive a much stiffer penalty for her crimes if she's found guilty.
Additionally, prosecutors have said they will be seeking a higher sentence for Loughlin.
How much time is Loughlin facing if convicted?
She and her husband are facing up to 45 years in prison ifthey are found guilty of all the charges against them. People are waiting andwatching to see if Loughlin will receive a lenient sentence similar to Huffmanor if she'll receive a significant amount of prison time.
Some legal analysts believe she may only receive one tothree years for her role in the scheme, but Loughlin and her attorneys are doingwhat they can to fight the case. In their latest legal move, they've accused prosecutorsof hiding evidence that supports her cause.
According to Forbes,they want the FBI to turn over recordings that show they thought Rick Singerwas using the $500,000 they gave him for legit reasons. They claim they wereunaware he was using the funds to bribe university officials. Only time willtell what kind of time Full House's former Aunt Becky will receive.
Source: Read Full Article