Meagan Good is Partnering With Organization to Discuss Important Feminine Health Issues Amid Divorce
Though actor Meagan Good and her longtime husband DeVon Franklin are divorcing, Good has been keeping busy with various acting and charitable projects. Aside from her Amazon Prime starring series getting renewed for a second season, Good is now spreading the word about the importance of uterine health. Her main target is women of color. 
The former Nickelodeon star is spreading awareness about uterine health
Good has partnered with FORCE, SHARE, Black Health Matters and Eisai Inc. on the Spot Her® campaign. The purpose of the campaign is to help raise awareness about endometrial cancer, which is the most common form of uterine cancer found in women.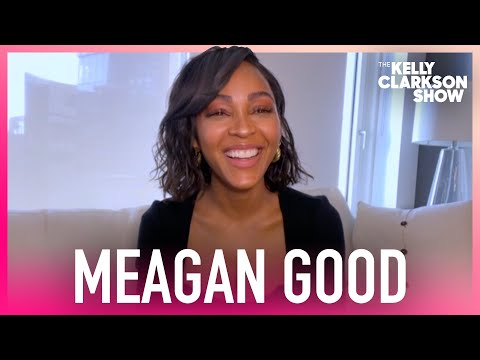 Part of the initiative is to encourage early detection through screenings. Good dealt with a uterine cancer scare herself and is committed to Meagan maintaining routine exams, speaking to a doctor about any concerns, and educating herself and others about gynecologic health. Particularly, she wants to get the message out to women of color.
"Gynecologic health is an important conversation to have at any age, but it's not often discussed, especially in the Black community," she said in a press release. "I'm not afraid to have open and honest conversations with my friends, family and doctor about gynecologic health and I want to encourage everyone, particularly the Black community, to do the same so more people can identify potential signs of endometrial cancer early. As women, it's important that we support each other, speak up about gynecologic symptoms and advocate for our health when visiting our doctor."
Meagan Good speaks on her healing process since her divorce filing
The campaign comes amid Good and Franklin ending their 9-year marriage. Franklin filed the divorce documents shortly after their anniversary, citing irreconcilable differences. Per court documents, the couple had been separated for four months before filing the divorce documents.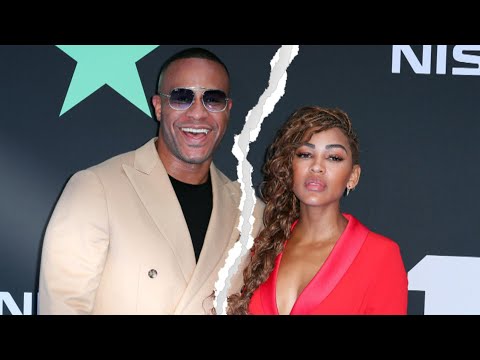 Good has been focusing on her mental and physical health throughout the past year in a year that she calls "transformative." Ahead of turning 40 last October, she went on a five month alcohol cleanse. While she hasn't discussed the details of her divorce, she has stated that she's doing what she can to ensure she heals from this heartbreak as divorce was not something she ever thought she'd experience.
"In my situation right now, it's a little bit different because I thought that that would be the last time that I would be doing that and that I would be doing this with that person forever," she said in an interview with xonecole. Good added: "[It's] the most painful thing I've ever experienced in my life."
The 'Harlem' star made a public declaration to celebrate being single
While the divorce is devastating for Good, she isn't letting it keep her down. In January, Good posted a series of photos to her Instagram page of her attending an LA Rams game with a jersey that got the internet talking.
On the back of her jersey are the words: "Ms. Good if ya nasty." Her Instagram bio previously read: "Mrs. Franklin if ya nasty." She's since changed it back to her maiden name.
The words are a twist on lyrics from Janet Jackson's hit 1986 single, "Nasty." In the song, Jackson sings about not being cat-called by men, saying, "No my first name ain't baby, it's Janet, Ms. Jackson if ya nasty."
Source: Read Full Article