Meek Mill Posts PartyNextDoor Lyrics, Fans Think He's Dissing Lori Harvey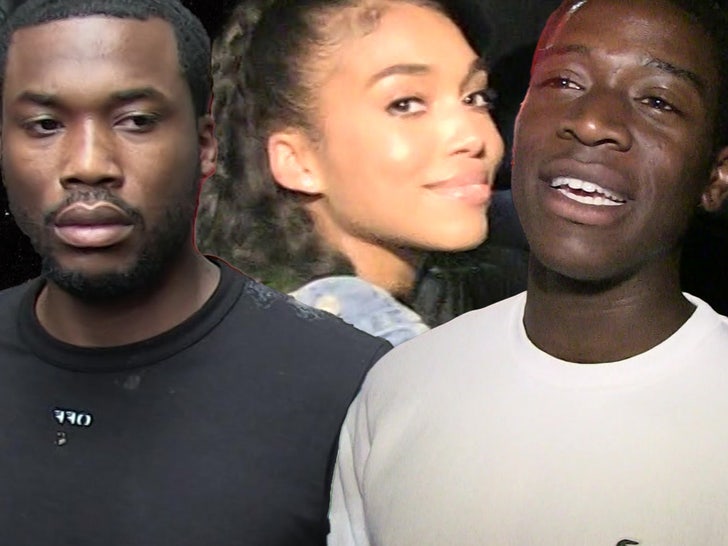 Meek Mill's suddenly quoting PARTYNEXTDOOR's new slow jam, but fans are convinced it's no coincidence the line he tweeted plays like a big ol' shot at Lori Harvey, who continues to reject his public advances!!!
The OVO singer released the track "Her Old Friends" … a bitter bop that calls out an ex-lover's homegirls for "letting her" run the streets.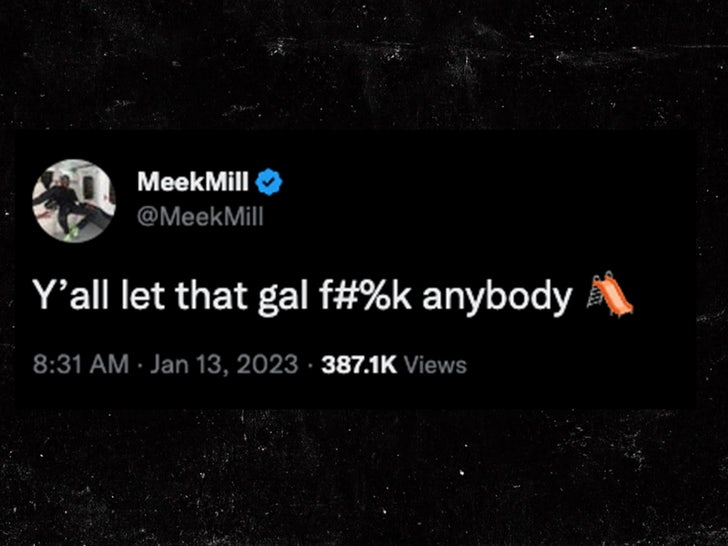 In the opening line, PARTY croons … "Fuck all my bitch's old friends/Y'all let that girl f**k anybody/She out here catchin' 'every body'" — and Meek felt compelled to tweet the "Y'all let that girl f**k anybody" bars and a slide emoji.
Fans weren't convinced Meek was simply in his Toronto bag, despite his rebuttals, and dragged his name as they perceived the tweet to be a response to Lori's newly IG official relationship with "Snowfall" star Damson Idris.
Meek notoriously pined for Lori on his Drake-reuniting hit "Going Bad" in 2019 … only to be trolled heavily when, shortly thereafter, she started dating Michael B. Jordan, and when Meek took her "off" his wishlist at 2021's Summer Jam.
Damson kicked off Lori's 26th birthday on Friday with an IG story of him kissing her on the cheek and debuting his affectionate nickname for her: "Nunu."
The Philly rap legend sheepishly let on that his PR was a bit frazzled over his commentary as he took his lumps on Twitter left and right.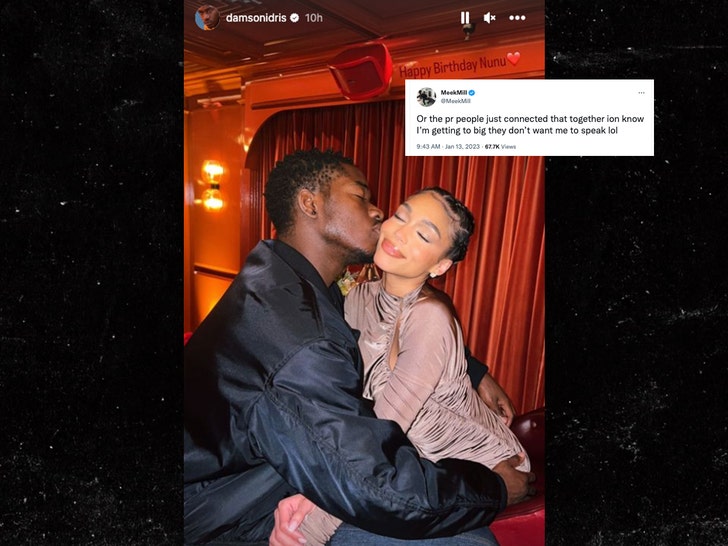 It's not a completely terrible Friday the 13th for Meek … as Pennsylvania Governor Tom Wolf pardoned the 35-year-old of firearm and drugs charges stemming from 2008.
Meek also joined Kevin Hart and Michael Rubin to donate $7 million in scholarships to Philly-area private schools — so, he's got plenty going to keep his mind off Lori.
She's taken!!!
Source: Read Full Article