Neelam Gill denies being Leo DiCaprios new flame as she vacations on his yacht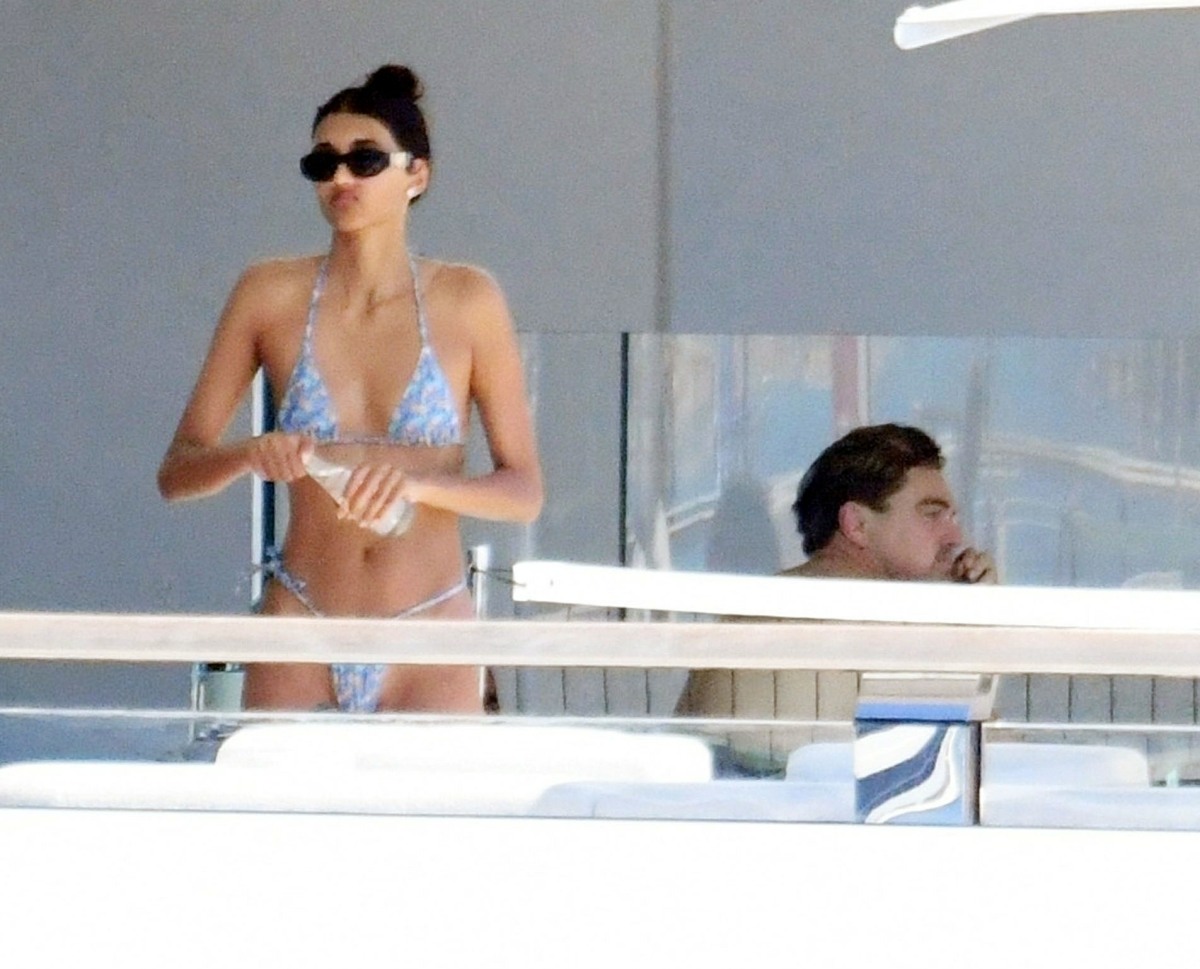 The rumors about Leonardo DiCaprio and Neelam Gill started around the Cannes Film Festival. People saw them together at one of the hotels, and while the rumors weren't very specific, it did seem interesting. Neelam is 28 years old and British-Indian. Leo seemed to raise his age cutoff to 29, so I thought it was more than possible that Neelam and Leo were actually happening, especially since Neelam kept flying out to Leo's location. A month ago, she was on Leo's yacht for several days, alongside friends and Leo's parents. In recent days, she's been back on his yacht as the boat makes its way around Sardinia. Again, other people are around and there seems to be several model-looking women on the yacht. Which brings me to this: Neelam is now formally denying that she's Leo's new girlfriend.
Neelam Gill is putting those Leonardo DiCaprio romance rumors to rest. On Friday, the model and DiCaprio were spotted yachting together in Sardinia, sparking speculation that the pair was an item. Just hours after the two were pictured together, Gill, 28, took to Instagram to speak her truth.

"Just to clear up any rumors… I am not Leonardo DiCaprio's 'new flame,' " the activist wrote. "In fact, I am in a committed relationship with his good friend, and have been for many months now. The only reason we have been pictured in the same vicinity is because I have been there with my partner. I hope this clears up all the false stories."

The last time DiCaprio, 48, and Gill were spotted together was in the presence of The Wolf of Wall Street actor's other rumored fling, Gigi Hadid. In June, the models arrived at an up-scale London restaurant first, followed by DiCaprio and his parents moments later.
[From People]
The first rule of Leo D's Girlfriend Experience is that you don't talk about Leo. That being said, when he has an official girlfriend, she's always free to confirm the news and she usually does just that (think Camila Morrone and Kelly Rohrbach). It would be a new thing if Leo really was dating Neelam and she just denied it outright on her social media. So… Leo is not dating a Desi girl. But he's good friends with Neelam's boyfriend or girlfriend. Hm.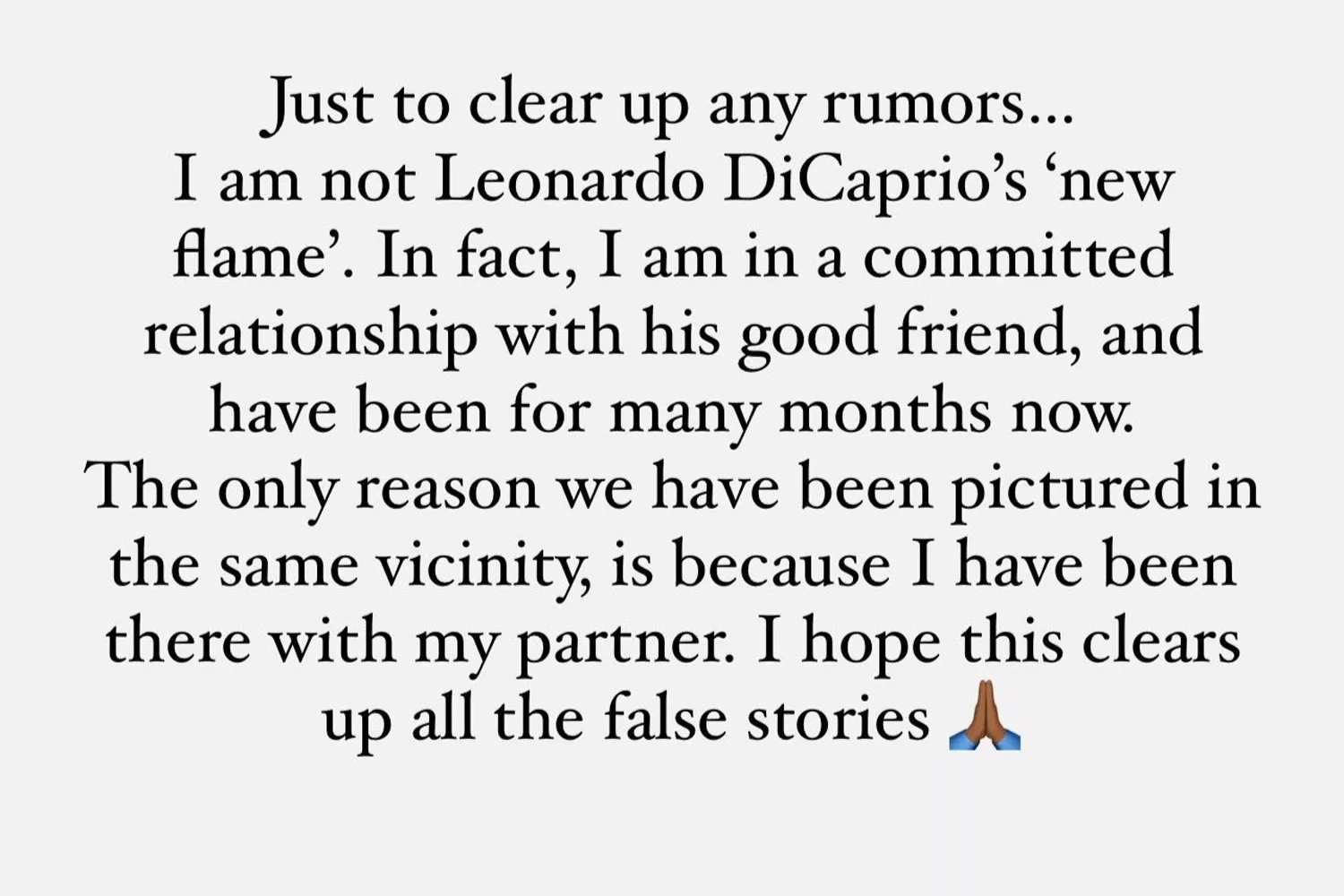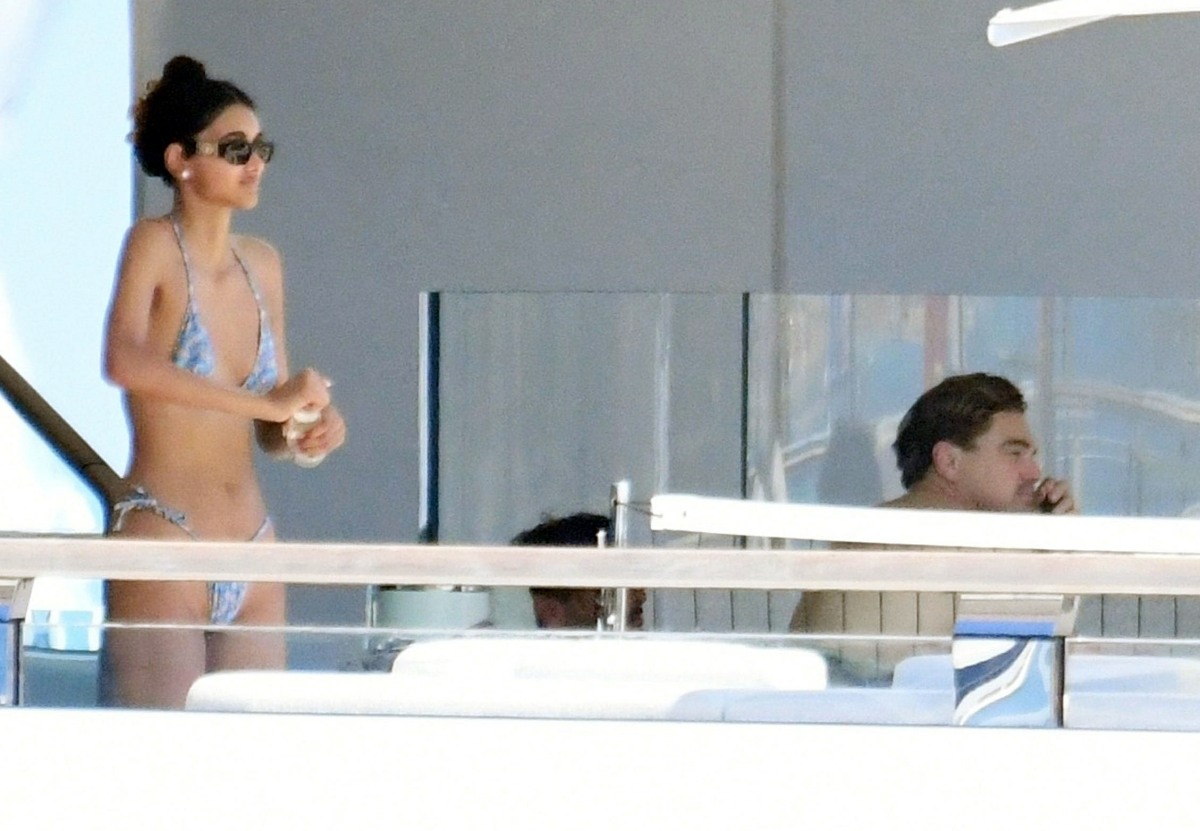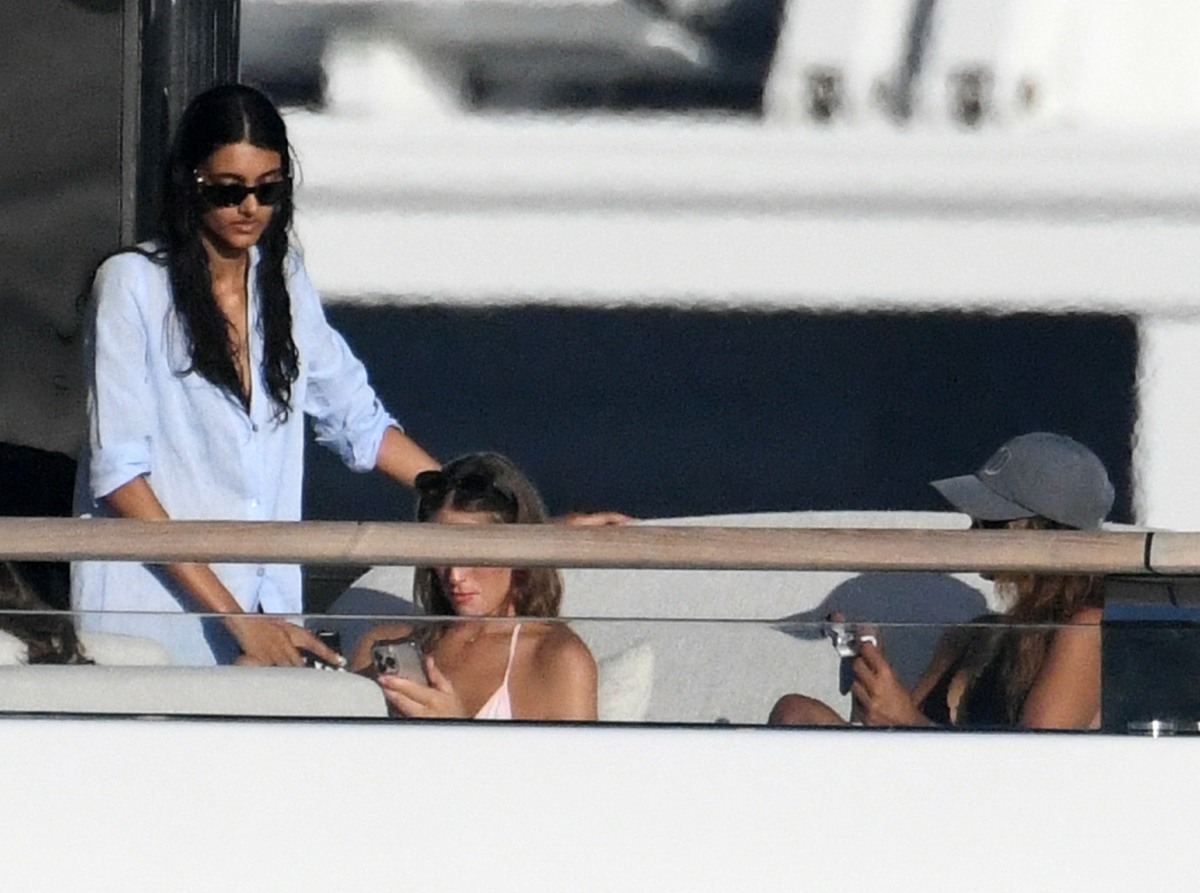 Photos courtesy of Backgrid, Instagram.
Source: Read Full Article