New Couple Alert? Emma Watson Is Spotted Kissing a Cute Guy in London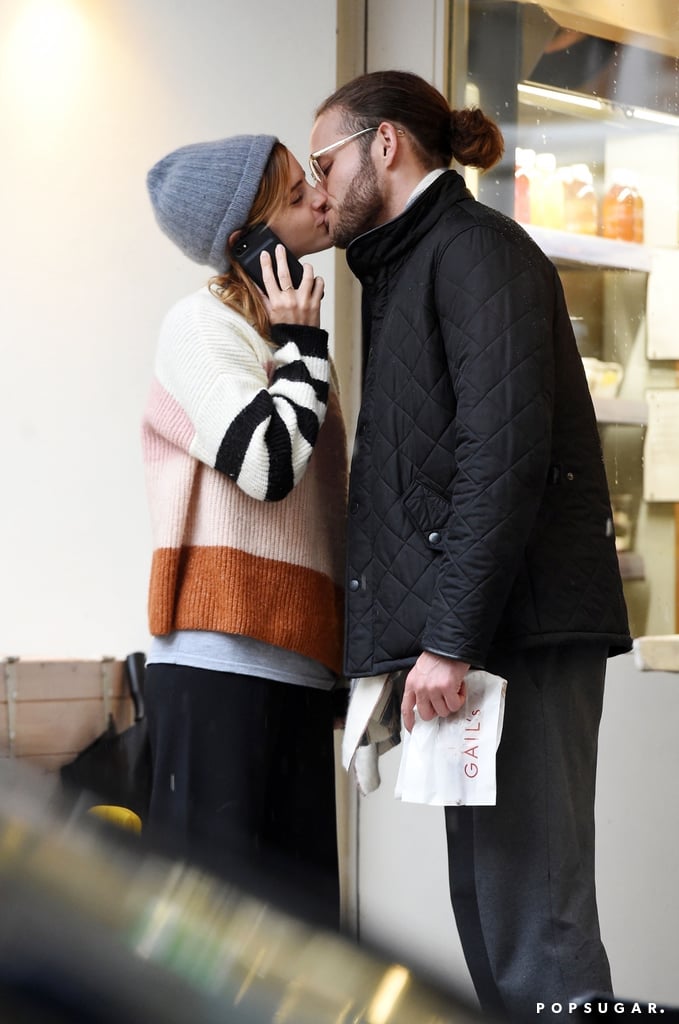 It looks like Emma Watson has a new man in her life! Following her rumored romance with Alicia Keys's brother Cole Cook, the 29-year-old actress was photographed kissing a different guy in London on Thursday. It's still unclear who the man in question is, but the two looked very cozy together as they embraced and smiled at each other outside of Gail's Bakery.
Emma was linked to Cole in May when they were seen out on a dinner date in NYC, though it's unclear if they actually dated or if they were just hanging out. Harry Potter fans have also been shipping Emma and Tom Felton for years, but it seems like they're just really close friends. Guess we'll just have to wait to find out what's really going on here.
Source: Read Full Article