Offset Says Cardi B Helped Him Quit Codeine: "On the Same Mission to Make Each Other Better"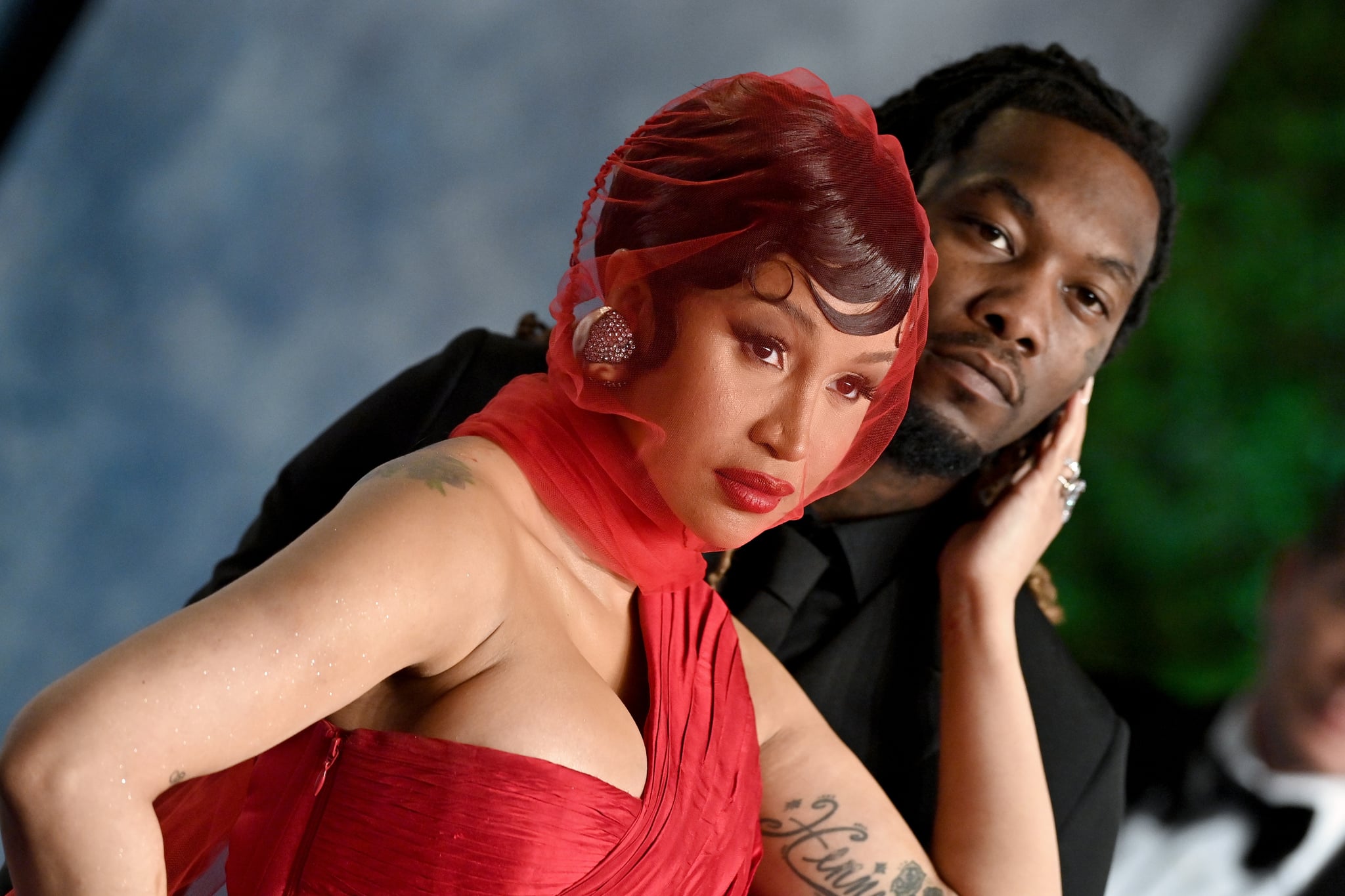 Offset and Cardi B's bond seems stronger than ever. "She always got my back, right or wrong," Offset shared in a May 26 interview with Variety. "We both are on the same mission to make each other better."
In the feature, he called his wife his "best friend" and revealed that she inspired him to quit taking codeine. "I put down lean," Offset said, referencing a drink that mixes codeine with other substances. "I was drinking my whole career. It opened my mind up, but I never thought it helped me create. I feel like getting past that, cleaning up and putting that message out."
Offset went on to say that he often looks to his wife for advice. "Social is her strong point, so I listen to her social advice. And me, it's the music, but I play behind the scenes; it's my wife so I want to make sure she win," he said. "We are a great team. We're a powerhouse at this point — icon status. We believe in God. We believe in family. We're always going to keep winning."
Cardi spoke to Variety about her husband as well, sharing her own glowing praise. "What I appreciate about my husband is that no matter what issue I am having personally or professionally, I know he will take care of me and our family," she said. "It's handled. I know that I have a man who has my back for real."
Offset and Cardi tied the knot in 2017 and welcomed their first child, Kulture, in 2018. Though they broke up in 2019 and Cardi filed for divorce in September 2020, they appeared to reconcile later that year and welcomed their second child, Wave, in 2021. During a January 2023 appearance on "The Jason Lee Show," Cardi shared that Offset's dedication to self-improvement helped save their relationship.
"The main thing that I wanted him to stop and everything, he stopped, and he changed," she said. "It showed me that he wanted to change for me."
Source: Read Full Article