Olivia Wilde Claps Back At Backlash After Calling A$AP Rocky 'Hot' During Rihanna's Super Bowl Halftime Show!
Fans weren't happy with Olivia Wilde's decision to gush about A$AP Rocky during Rihanna's Super Bowl performance — and she has THOUGHTS!
On Monday, the Don't Worry Darling director took to her Instagram Story to share a video of the rapper cheering on RiRi during her big performance on Sunday night. In the clip, A$AP sports the biggest smile possible as he records the singer on his phone and gives her a massive round of applause as she finishes out the stellar performance. He was in total awe! Take a look (below)!
Cute, right?!
The post instantly went viral, catching the attention of Olivia, who shared the content to her IG Story — only to be met with major criticism from fans for the way she seemingly drooled over the Praise the Lord artist! She captioned the since-deleted post:
"If I thought he was hot before, this really put me over the edge."
Harry Styles' ex-girlfriend even tagged the couple and included a heart emoji by their handles, clearly not worried about any misinterpretation of her post — but maybe she should have been!! Haters were quick to call out the Booksmart filmmaker for the "inappropriate" comment. Taking to Twitter, they bashed her, writing:
"She's really living up to that last name hers."
"during her pregnancy announcement and you tagged her?? nasty"
"stay away from them"
"WHYD SHE TAG THEM-"
"She's never beating the messy allegations I fear"
"Someone take away her phone already"
Damn!
Following all the controversy, Olivia returned to the 'gram just hours later to clear the air and clap back at the hate. The Tron: Legacy star shared the same video, only this time she set the record straight, writing:
"For anyone who got it twisted. It's hot to respect your partner. Especially when your partner just did thaaaaaat."
Interestingly, this time, she left out the tags! Ch-ch-check it out: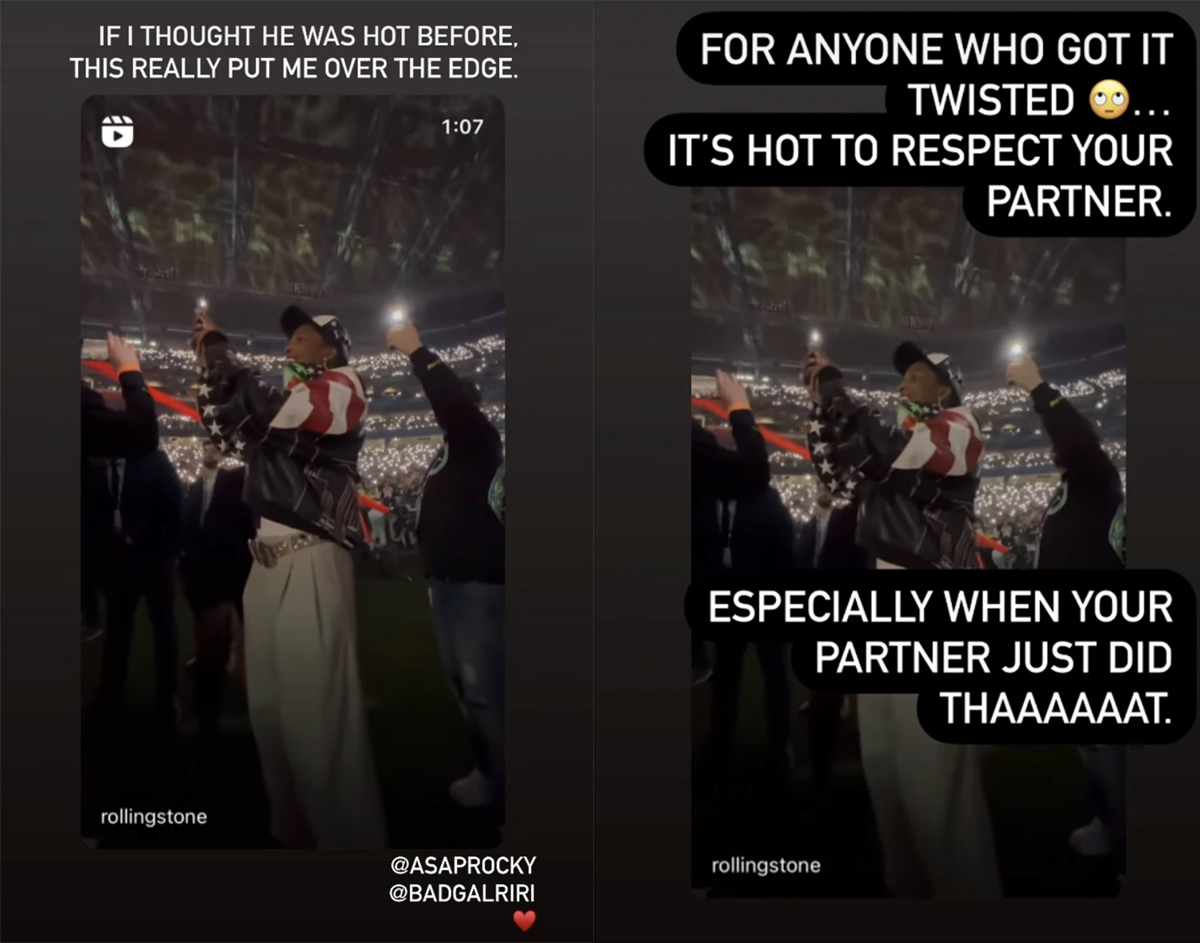 Oof. This feels like a cryptic dig at her exes, too! As we all know, Olivia's ex-husband Jason Sudeikis embarrassed her last year by serving her child custody papers DURING her speech at CinemaCon! The mother of two has blasted the "aggressive" action several times since, such as telling Variety at the time:
"It was my workplace. In any other workplace, it would be seen as an attack. It was really upsetting. It shouldn't have been able to happen."
So it's not hard to understand why she loves seeing the musician be so thrilled to support his lady — she seemingly hasn't felt that from her partners in a long time! First, there was all the divorce drama with the Ted Lasso star, but then her Don't Worry Darling premiere was clouded with controversy, and her then-beau and leading man Harry Styles was only making things worse! No wonder she loves to see someone's boyfriend be unproblematic at their girlfriend's big event! She's trying to manifest that for herself!
Not only was A$AP in attendance to watch his partner shine on stage, but it was also an important night for him as Rihanna debuted her baby bump for the first time, announcing a surprise second pregnancy shortly after the couple welcomed their first child in May. According to an ET source ahead of the show, the 34-year-old was doing everything he could to help the Disturbia vocalist get ready for her first performance in years, they dished:
"A$AP has been very supportive throughout her preparation and has really been stepping up his parenting game while she has been busy with rehearsals. and her son plan to be there supporting her during her big day."
He even showed up wearing a custom jacket embellished with the iconic image the Fenty Beauty founder used to announce her headlining gig. Take a look:
So sweet! Knowing all of this, do you think Olivia overstepped by calling A$AP "hot"?? Or are fans just overreacting? Sound OFF (below)!
Related Posts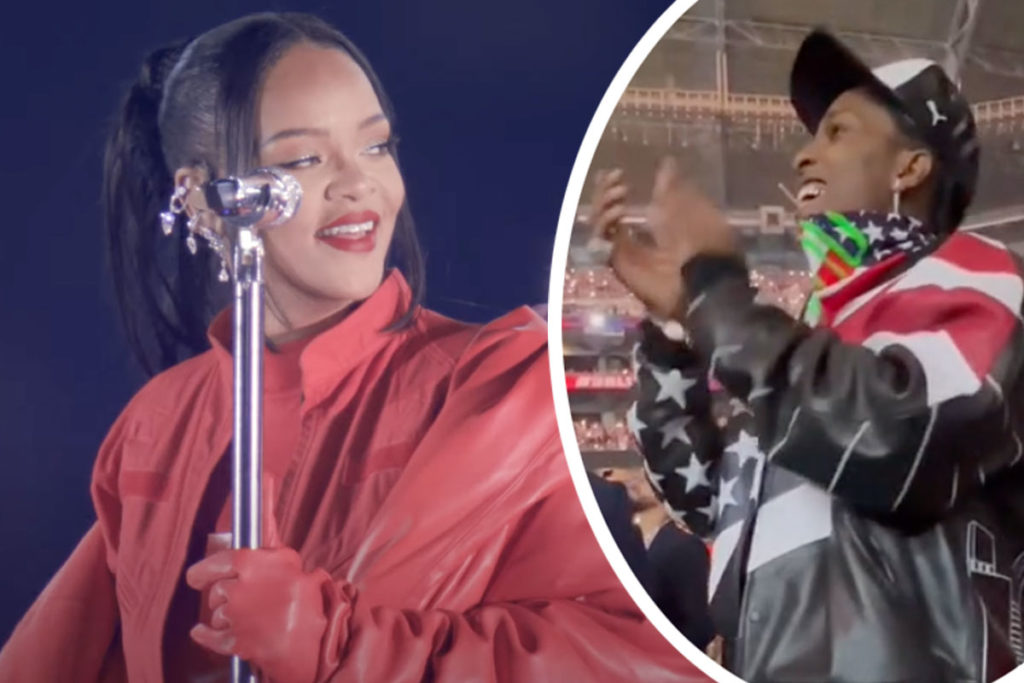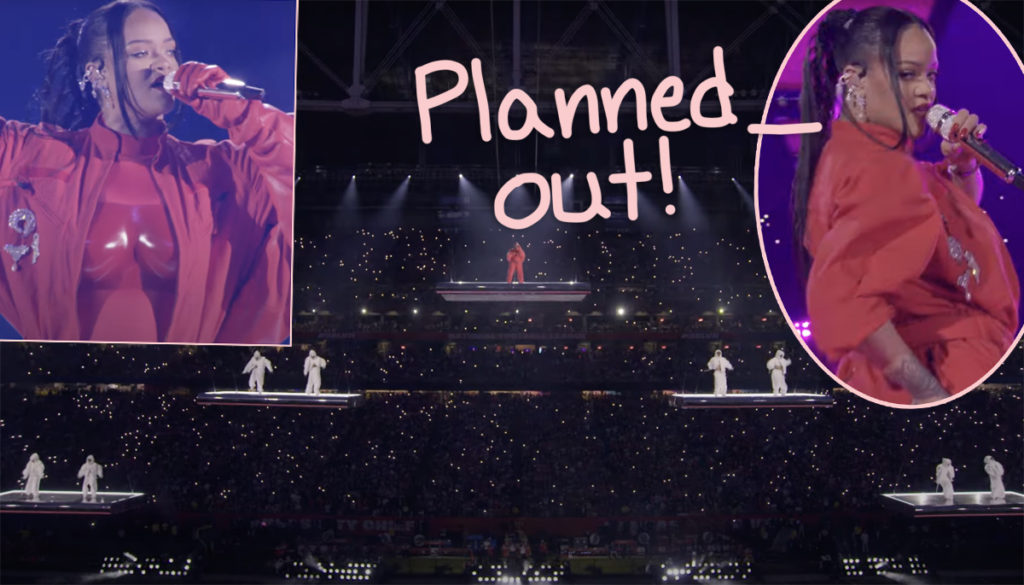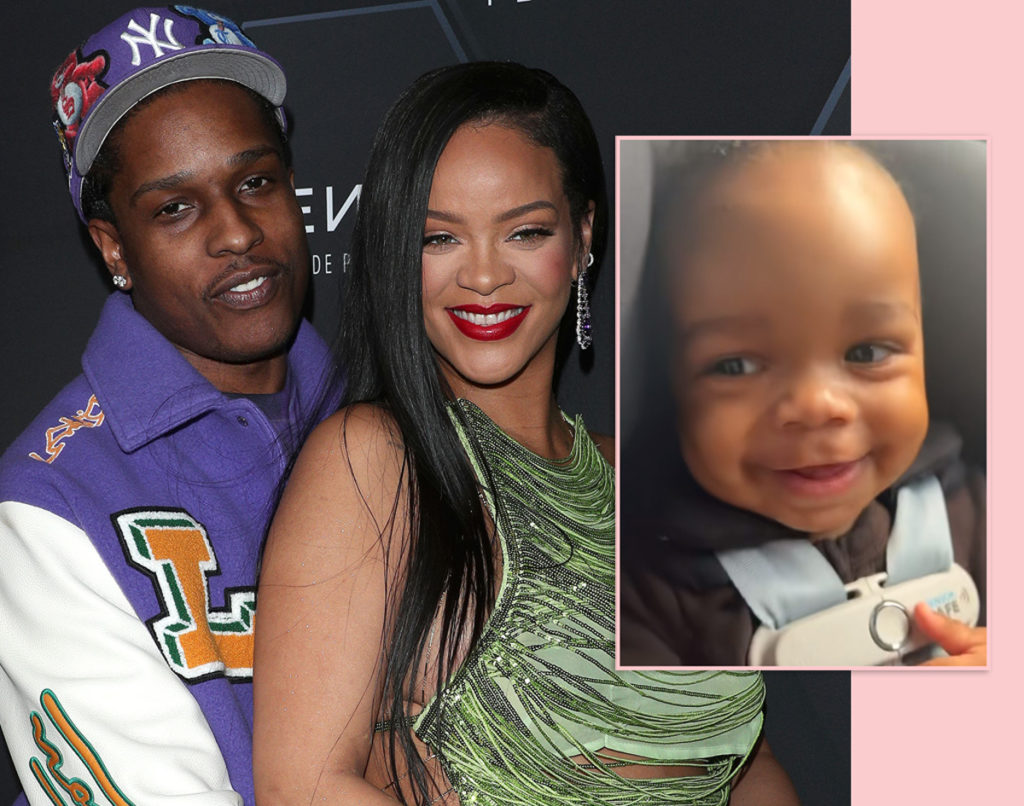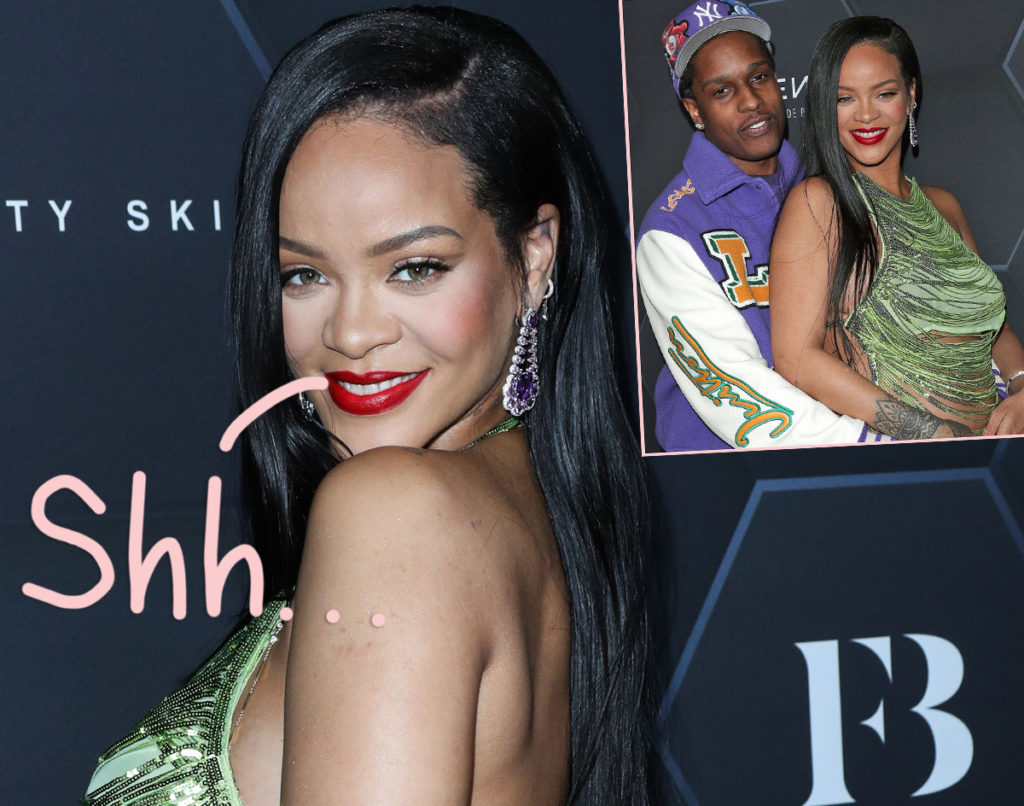 Source: Read Full Article