Shop Kendall Jenner's Exact Bikini Bottoms From That Topless Coachella Photo
Much like every other celebrity ever, Kendall Jenner is currently at Coachella while the rest of us are on the couch looking at photos of people at Coachella. Which…it's fine! Whatever! Who needs to see Harry Styles dressed in a sequined jumpsuit chilling with Shania Twain?! Not me! *sobs*
'Kay sorry, back to Kendall, who took a quick break from a fantastic weekend of live music to chill out poolside and topless in super cute blue bikini bottoms that you will want to steal immediately.
https://www.instagram.com/p/CcYjtxzvXVU/?utm_source=ig_embed&utm_campaign=loading
A post shared by Kendall (@kendalljenner)
Fan account @kendalljennercloset wasted no time figuring out where these are from and determined they are Sommer Swim's Rocha Cheeky Bikini Bottoms in Provenza. The bad news? They're sold out in this exact style. The good news? They aren't sold out in this extremely similar style: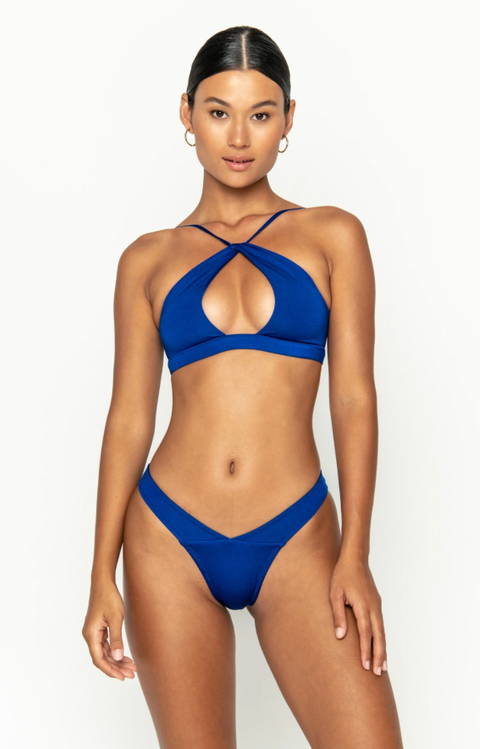 I'll give you a moment to ponder the purchase. Just FYI that Kendall's pool day went down after her 818 Tequila party on Friday night, which was attended by the likes of Kylie Jenner, Justin Bieber, and Hailey Bieber. "Kylie was dancing with bestie Stas and happy to be out with Kendall and friends," an eyewitness source told Us Weekly, adding that Justin and Hailey were "cute."
Cool cool cool, off to find someone who owns a pool and is willing to let me lurk there in these bottoms while pretending I'm at Coachella. It's called manifesting!
Source: Read Full Article