State Documents Claim Meghan Markle Made It Look Like She Snuck Out of Her Baby Shower for Better "Optics"
Remember when Meghan Markle had a totally laid back baby shower in New York City? Yeah, well, the inside story is a whole thing. According to, um, state documents (!!!) obtained by The Daily Mail last month that are currently making the rounds, Meghan was extremely concerned with the "optics" of her shower, and wanted to leave through the The Mark Hotel's side exit so that it didn't look like she was enjoying all of the media attention.
According to the report, apparently obtained by a Freedom of Information Act request, the "The VIP [Meghan] explained that her intent was to change the literal optics of the departure, making it appear that she was at least attempting to sneak out of the hotel in photos rather than exiting through the main entrance and giving the potential impression that she was enjoying the media attention."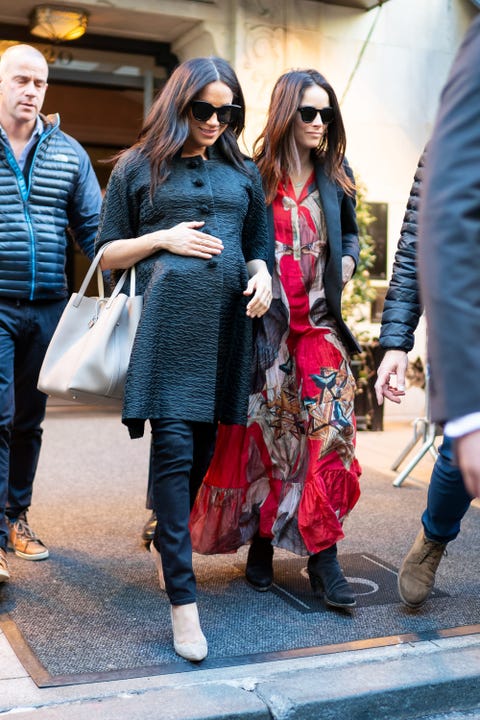 This implies that Meghan was well-aware of the media frenzy her baby shower was causing, and was also aware of the potential backlash. The report also shows that Meghan tried to keep the location of the restaurants she was seen eating at a secret, and that both U.S. and British authorities tried to keep the trip a secret in general.
Unfortunately the lavish trip did cause backlash, but a source told Us Weekly that "She doesn't regret the baby shower in NYC that got so much backlash. She doesn't regret celebrating her baby or doing it in NYC." The source also added that Meghan did not get a "a scolding" from the palace (who try to keep displays of wealth to a minimum), but was told that her event wasn't exactly standard for a royal.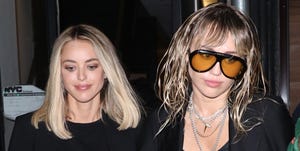 Source: Read Full Article