'The Andy Warhol Diaries': Andy Warhol Wasn't Asexual or Celibate Despite the Persona He Cultivated
When it comes to celebrity influence in art and culture there are few more iconic than Andy Warhol. He was a man of mystery but thanks to a recent docuseries, viewers and fans can get a glimpse into his inner life, including his love life.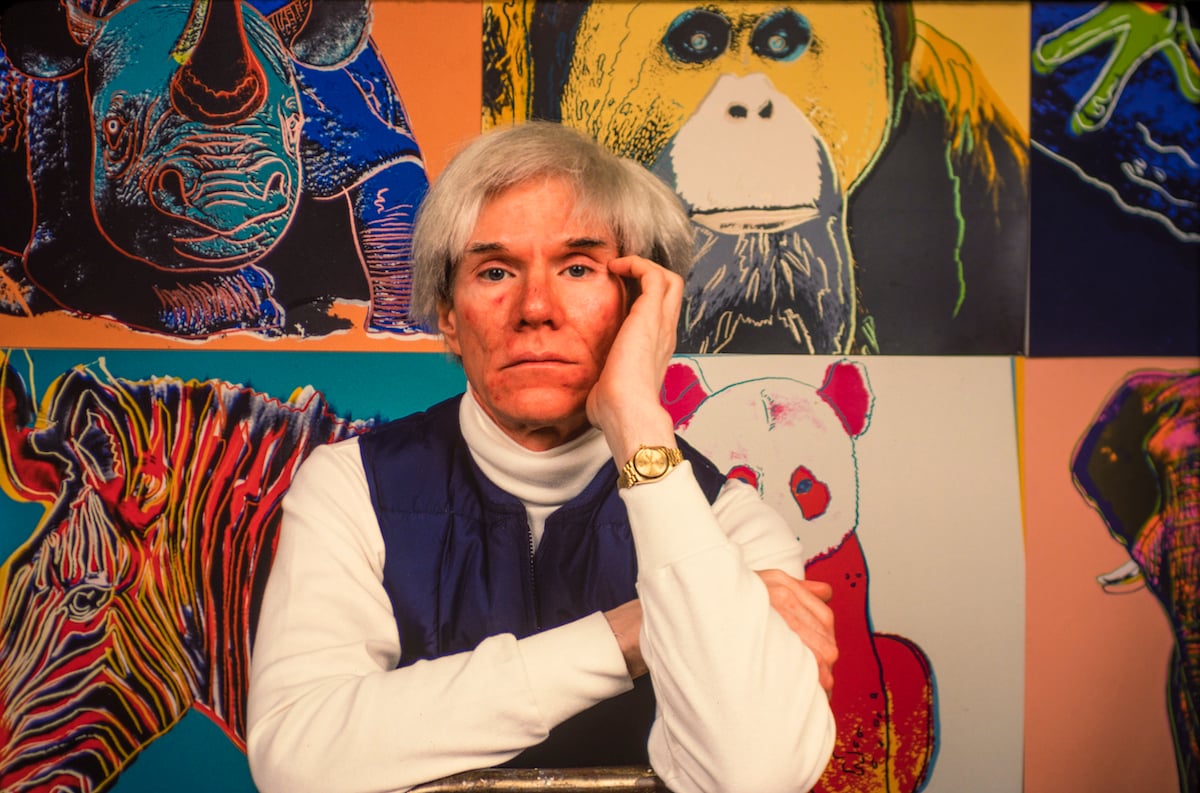 Warhol's private life was in sharp contrast to his public persona
Warhol created a public persona that was asexual and celibate. But, the reality was that he had a few relationships. Two of these relationships were long-term.
The Andy Warhol Diaries centers on the time when the AIDS epidemic was at its height. This affected Warhol greatly because his fear of catching the disease lead to him avoiding friends who had it. He was also notably not as engaged in AIDS activism as other artists in New York, angering many of his contemporaries. 
Warhol had two long-term relationships
The Andy Warhol Diaries take a completely different path than the most common narrative that Warhol was asexual, according to Newsweek. The show explores two relationships, in particular, the interior designer Jed Johnson and executive Jon Gould, and how these men changed Warhol's life.
Warhol and Johnson were in a relationship for 12 years. The pair met when Johnson came to Warhol's studio to deliver a telegram and Warhol gave him a job. Johnson started his interior design career and designed celebrity homes after guests to the apartment he shared with Warhol were impressed with how he decorated it. The docuseries follows the relationship between Johnson and Warhol up until Johnson leaves. Johnson did not support Warhol hanging out with more unsavory characters at Studio 54 and it was enough to end the relationship. Johnson died July 17, 1996, onboard the TWA 800 when it exploded.
Soon after his relationship with Johnson ended, Warhol pursued Gould. Newsweek quotes Warhol saying, "I should try to fall in love and that's what I'm doing with Jon Gould." Gould was never publicly out of the closet and that drove a wedge between him and Warhol. The docuseries depicts some of their more happy times, like when they enjoyed trips to places like Cape Cod and Aspen. Despite their differences, the two men adored each other. This can be seen in Warhol's writings. Gould died on September 18, 1986. It was officially reported as an "extended illness." This was typically the official diagnosis for those who were not publicly out as gay and died of AIDS-related illnesses. Gould denied he had AIDS until the day he died. 
Netflix releases a Warhol documentary with AI
It was 1968 when Warhol was shot by actor and artist Valerie Solanas and after that incident, Warhol began documenting his life. Specifically, he called his longtime friend and editor Pat Hackett, between 1976 and 1987, and left almost daily messages, according to The Art Newspaper.
These messages were transcribed and used to create The Andy Warhol Diaries, a 1,200-page book published in 1989. "These dictated memoirs reveal a man who, despite being a force in American popular culture and the art world for two decades, was deeply unhappy and often insecure about himself and his relationships."
In 2022, Netflix released a six-episode docuseries by the same name. This series seeks to examine how Warhol perceived himself and his legacy. It goes over his obsession with celebrity, experimentation with drugs, and his overall desire to fit in. The viewer gets to see a peek into the New York art scene of the 1970s and 1980s. You meet the major figures of that scene and their relationships with Warhol. Some of the people featured are artist Glenn Ligon, Fab 5 Freddy, filmmaker John Waters, and dealers Larry Gagosian and Mary Boone.
A unique feature of The Andy Warhol Diaries is the use of artificial intelligence to create the narration in Warhol's voice. This practice is used during the re-enactments of scenes in the diaries that occur at the beginning of most of the episodes. There is explanatory text at the beginning of each episode explaining the use of AI for Warhol's voice so the viewer is aware from the beginning.
Source: Read Full Article