'The Bachelorette' Hannah Brown Sends A 'Jerk' Contestant Home Before The First Rose C
ROLL TIDE, y'all! Hannah Brown's season of The Bachelorette has begun!
On Monday night, ABC's hit franchise got into full swing as nervous, but hopeful Alabama Hannah arrived at the mansion to meet the 30 suitors vying for her heart.
We last caught up with Miz Brown at After The Final Rose, following the finale of her ex Colton Underwood's season of The Bachelor. The pageant queen's season technically began during the television special when she met five of her suitors, including Cam, Dustin, Connor S., Luke S., and predicted season-villain Luke P. These five were lucky enough to get a head start before night one, and it's noteworthy because previous leads Rachel Lindsay and Becca Kufrin kept contestants they met on AFR all the way to their final four. So if you're working on that fantasy bracket, pay attention to these guys!
But fast-forward to last night, and let's get right into those limo entrances!
We have to say, there weren't a ton of memorable entrances this year, but there were a few that made us do a double-take. Golfer Garrett hoped to stand out by telling the 24-year-old, "I want to be your hole in one," while Connor S. decided to bring up old news and jump over a fence on his way to greet Hannah. Seriously guys, leave the past in the past! We have a feeling this is just the first of many fence jokes…
Meanwhile, a 30-year-old box maker from Chicago named Joe arrived inside of a package that exploded full of packing peanuts, and 26-year-old Matt Donald delivered a very uncomfortable rendition of the nursery rhyme "Old MacDonald" while riding in on a tractor. Biracial contestant Connor J. did his best to woo our lead with his impressive French-speaking skills. Later on, we meet not one but TWO airline pilots in Peter and Chasen. And Luke P. went full beast mode with his Tarzan impersonation when he jumped atop his limo and growled for his lady. Inneresting!
At the cocktail party that followed, Hannah does her best to spend time with each suitor and get to know them. But with a group this large, it's nearly impossible for everyone to get a minute of her time. Lucky for her, the star had her two gal pals from Bachelor Nation, Demi Burnett and Katie Morton, on hand to listen in conversations happening throughout the night and look out for her best interests. The sneaky duo revealed that one of Hannah's suitors named Scott actually had a girlfriend back home! Burnett says a fan reached out to her with text message proof of the alleged secret relationship that was apparently going on up until the day the contestant arrived at the mansion.
Wait, does this sound familiar to anyone? LOLz…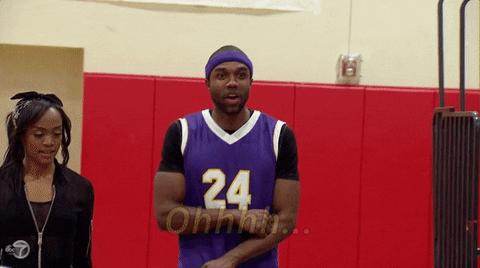 The Bachelorette shows us she isn't playing games and confronts the 28-year-old software salesman immediately. Their showdown was pretty epic, tbh! Scott denies having a girlfriend at first, but later admits the truth in a way that downplays it altogether. He even insults the blonde beauty for even being upset about his recent relationship, by pointing out that she was just madly in love with Bachelor lead Colton. Umm, totally not the same thing buddy!
The Alabama beauty thankfully sends "jerk" Scott home before he can even stand in front of his peers at the Rose Ceremony. And shortly after their conversation, Luke P. made sure he was the one to wipe his girl's tears.
In the end, Hannah eliminates Joe the box guy, Matt Donald, Hunter, Ryan, Thomas, Chasen, and Brian to cap off the night.
And there you have it, guys! Night one of The Bachelorette is in the books.
What did YOU think about the season premiere? Are you excited to watch Hannah Brown find love, or are you bored already? Sound OFF in the comments (below)!
Source: Read Full Article