The Entire Spider-Man: Far From Home Cast Hit Up the Premiere Looking Unbearably Attractive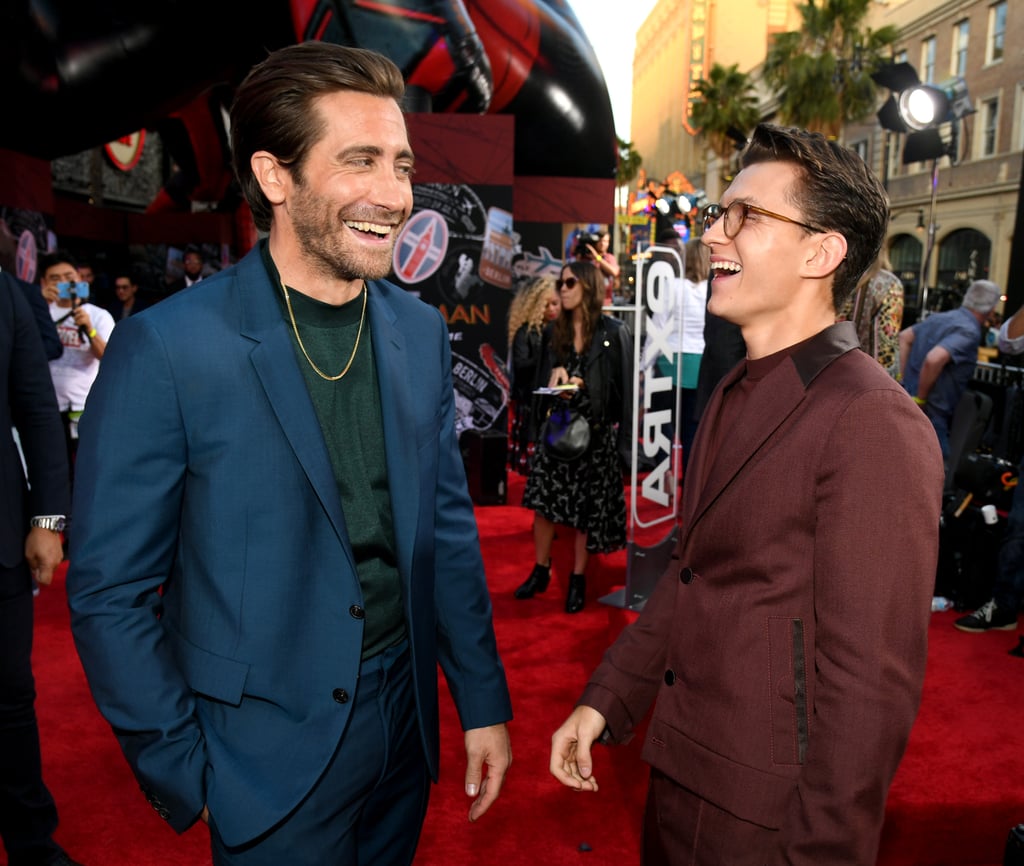 Zendaya, Tom Holland, Jake Gyllenhaal, and the rest of the Spider-Man: Far From Home cast hit the red carpet at the Hollywood premiere of the new Marvel movie on Wednesday. It goes without saying that each and every one of them looked painfully gorgeous, but here we are saying it anyway. Zendaya modeled a black and red Armani dress (surely a nod to the colors of Spider-Man's various costumes), while Tom Holland sported a burgundy suit and Jake rocked a blue suit with a green shirt. Other costars, such as Samuel L. Jackson, Marisa Tomei, and Cobie Smulders, also stepped on the scene dressed to the nines.
After the red carpet event, the Spidey squad also attended an afterparty where they posed for even more photos. There, Zendaya made a wardrobe change into sleeveless green ensemble before snapping pictures with Tom. Look ahead to see the Marvel crew stunting on all of us with their unadulterated beauty!
Source: Read Full Article