The Real Reason Hailey Bieber Was Homeschooled
Justin Bieber proposed to his wife, Hailey Bieber, in July 2018, but she had to make a quick call to her parents first, according to Insider.
She reportedly told them at the time, "This is the time I need you to stop me from doing something crazy if you think this is a bad idea," per the fourth episode of Justin's "Seasons" YouTube docuseries. Hailey said she knew she wanted the marriage, but wanted to run it by her parents. She was thinking they would tell her to "relax or take a breath," but they did completely the opposite and said, "Honestly, we think that this is meant to be for you, and we know that this is what you want, so we trust you." Even though Hailey and Justin knew each other for years, going over a significant life decision with your parents seems like a normal thing to do.
Hailey's parents also guided her during another important part of her life — keep reading for more details.
Hailey Bieber's parents played a part in her homeschooling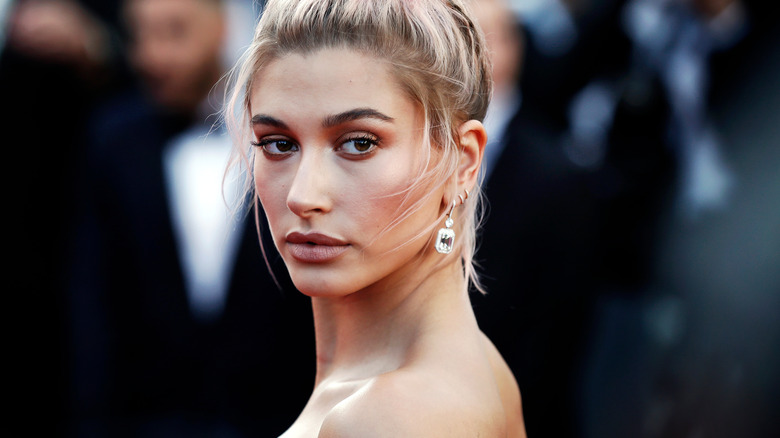 Hailey Bieber is surrounded by famous family members, especially her father, Stephen Baldwin, and uncle, Alec Baldwin, per Billboard.
In an effort to live a more "private life" and escape the attention that came from being in a high-profile family, her parents decided homeschooling was the best option after eighth grade, according to the outlet. Bieber opened up about her schooling on an April episode of Dixie D'Amelio's YouTube show, "The Early Late Night Show," and revealed she was the one who actually made the decision. "My parents either said, 'You go to Christian school or you homeschool.' There was really no choice in between," Bieber said. "They wouldn't let me go to public school. I actually wanted to go to a performing arts school in New York City, and they didn't want me to do that either. So I just chose to stay home."
Bieber added that if your parents were giving the option of not going to school, staying at home was an obvious choice. Making new friends wasn't an issue because she did a lot of socializing in 12 years of ballet classes. However, she did admit she missed out in the dating department. "I missed out on interacting with boys," she said. "I think I'm okay now, but it wasn't like, you know, when you're in high school, it's boys and girls — it's a different environment."
Source: Read Full Article