Time for a Dive Into Kate Beckinsale's Full Dating and Relationship History
In case you hadn't noticed, the internet has decided that Kate Beckinsale and Jason Momoa are potentially in the early days of dating, or at the very least are vibing with each other thanks to pics of them looking cozy after Jason let Kate borrow his jacket. (A source mused that they looked "really happy" and "were very much into their conversation"…it's a whole thing!)
Anyway, TBD on if Kate and Jason actually end up together, but he just ended a long-term relationship with Lisa Bonet, while Kate appears to be single after a 2020 breakup with Goody Grace. And now that Kate and Jason are dominating headlines, the time has come to learn more about their prior relationships! Check out Kate's dating history below, and you can find a deep dive on Jason Momoa's relationship with Lisa Bonet—whom he is still close with—over this way.
Michael Sheen: 1995 to 2003
Kate and Michael Sheen (aka Aro from the Twilight movies) dated for about eight years and have a daughter together named Lily. Michael spoke about their breakup and coparenting difficulties back in 2020, saying, "Going through that experience of a relationship breaking down and having a young child, and then because of my daughter and her mom living in another country having to make a life in a new place whilst going through that whole experience, [it] is difficult enough."
He and Kate seem close today, though! Here they are recreating the day their daughter was born:
https://www.instagram.com/p/BFhtJqQy8RS/?utm_source=ig_embed&utm_campaign=loading
A post shared by Kate Beckinsale (@katebeckinsale)
And Kate is actually super tight with Michael's now-ex girlfriend Sarah Silverman. Like, their vibe is this: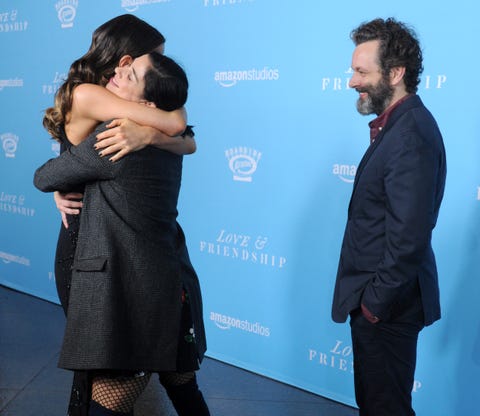 Len Wiseman: 2003 to 2015
Kate and Len, who is a producer/director, met on set of Underworld and were together for 11 years before eventually calling it quits in 2015. A source told People, "They are still friendly and spend time together in L.A. when Kate is there, there has been no drama. It's just not Kate's style. They have both had complicated schedules and have grown apart."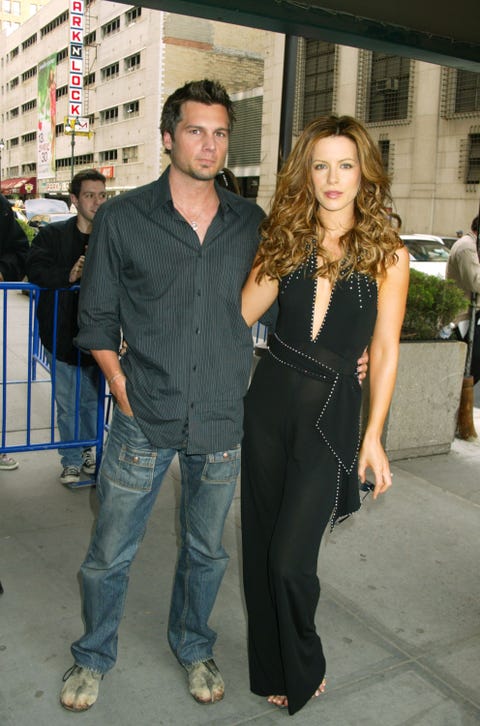 And FYI, Len got along well with Michael!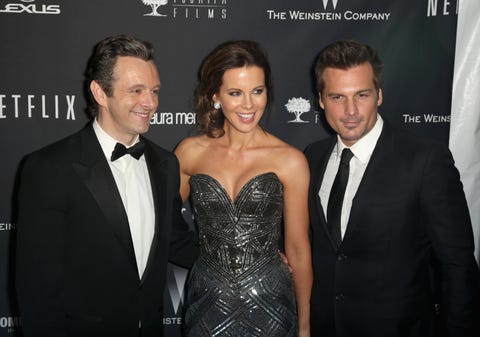 Matt Rife: Circa 2017
Kate and Matt briefly dated in 2017, and then he felt the need to be extremely rude about Kate when she started dating Pete Davidson, telling TMZ, "Man to man? Run. Enjoy it while you can. I hope they're both happy, I hope that it can build to where it's an established, good relationship. I wish them both the best. I hope they're happy. I don't really have any solid advice, just be careful."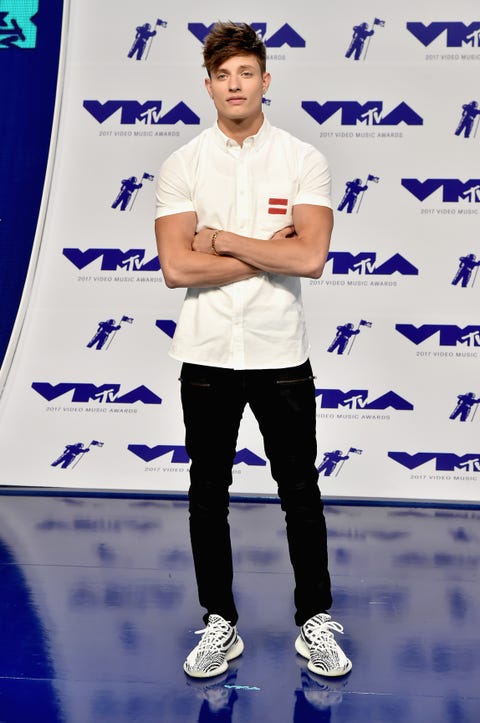 Matt then added that his relationship with Kate was "complicated" and they had "a lot of ups and downs, but she's moved on and I'm hoping they've both found—or are getting out of it what they want to get out of it."
Jack Whitehall: Circa November 2018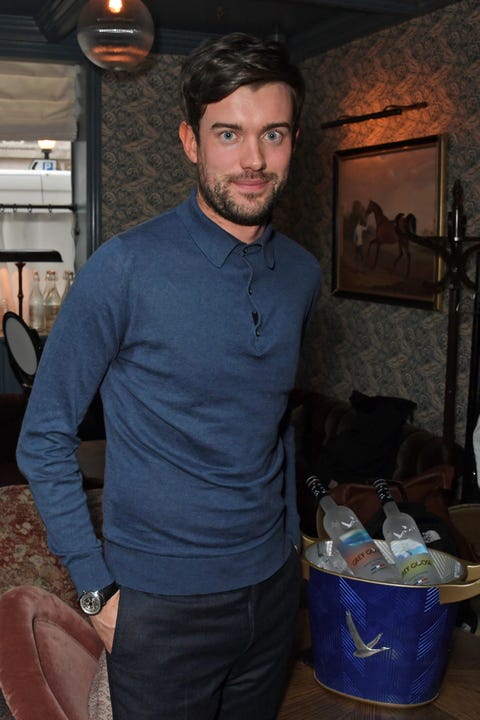 Not much to report here, except that Kate and Jack were photographed kissing in pictures published by The Daily Mail. But nothing really came of it, so moving on!
Pete Davidson: January 2019 to April 2019
Before going on to date Margaret Qualley, Kaia Gerber, Phoebe Dynevor, and Kim Kardashian, Pete dated Kate for four months in 2019. The couple was first linked after leaving a Golden Globes party together, when a source told Page Six, "They were flirting all night and sipping champagne." Shortly after, they were spotted making out at a hockey game in front of Antoni from Queer Eye.
https://www.instagram.com/p/BumAqahBN-p/?utm_source=ig_embed&utm_campaign=loading
A post shared by Cosmopolitan (@cosmopolitan)
Annoyingly, a lot of people were focused on Pete and Kate's age difference, which is sexist and stupid and which Pete spoke about on Saturday Night Live:
Anyway, Kate and Pete ended their relationship in April 2019, and a source told Entertainment Tonight they were "still friendly but are not on romantic terms."
Goody Grace: January 2020 to October 2020
https://www.instagram.com/p/Ca-7XzRJjTU/?utm_source=ig_embed&utm_campaign=loading
A post shared by Goody Grace (@goodygrace)
It was short but sweet, and before the split a source mused Us Weekly that "Kate and Goody are having a lot of fun together, get along great and enjoy each other's company. But most of Kate's friends don't think this is a long-lasting/forever type of relationship."
https://www.instagram.com/p/CDIPjVcJBqg/?utm_source=ig_embed&utm_campaign=loading
A post shared by Goody Grace (@goodygrace)
Turns out they were right! A source told People, "It's not a big deal for Kate. It was great for Kate to have him around during the lockdown."
This brings us up to date, but if Kate and Jason start dating we'll let you know!
Source: Read Full Article