Wait, Kourtney Kardashian and Travis Barker Might Not Actually Be Married
Kay, so yesterday news broke that everyone's fave horny Hot Topic mascots Kourtney Kardashian and Travis Barker got married in a surprise Las Vegas ceremony right after the Grammy Awards—with an Elvis impersonator as the officiant. But apparently there's some question about whether or not this wedding was legal.
When TMZ broke the news, they wrote in their initial report that "sources connected to the couple tell TMZ … they had a marriage license and presented it to the chapel's owner, who was also a witness." However! The outlet then updated their original story several hours later to add this: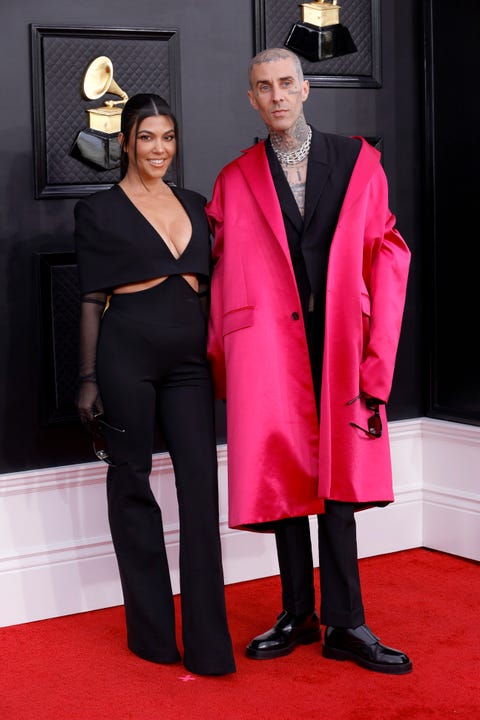 Cut to Page Six, whose sources confirm TMZ's update, with one insider saying "They had a ceremony, but on paper it's not legal yet." Meanwhile, Clark County records show that Kourtney and Travis never applied for or received a marriage license or certificate. Which is strange because One Love Chapel won't conduct a ceremony without a license—though maybe they made an exception for Kravis!
Either way, TMZ reports that this was merely one of the couples many planned weddings. Apparently there will be "several' other celebrations, with "lots of fanfare" coming up, so it sounds like Vegas was just a pre-game.
Source: Read Full Article