What Addison Rae Was Doing Instead of Attending Kravis' Wedding
Kourtney Kardashian and Travis Barker got married yesterday in a gorgeous Italian wedding held at the estate of Dolce and Gabbana in Portofino, Italy, and a bunch of their celeb friends were in attendance. But seemingly not on the guest list? Kourt's contractually obligated lol jk jk jk bestie Addison Rae.
It's unclear why Addison didn't make the wedding, but she was posting on Instagram throughout the weekend—and seemed to be busy at a promotional event for her brand Item Beauty at the mall: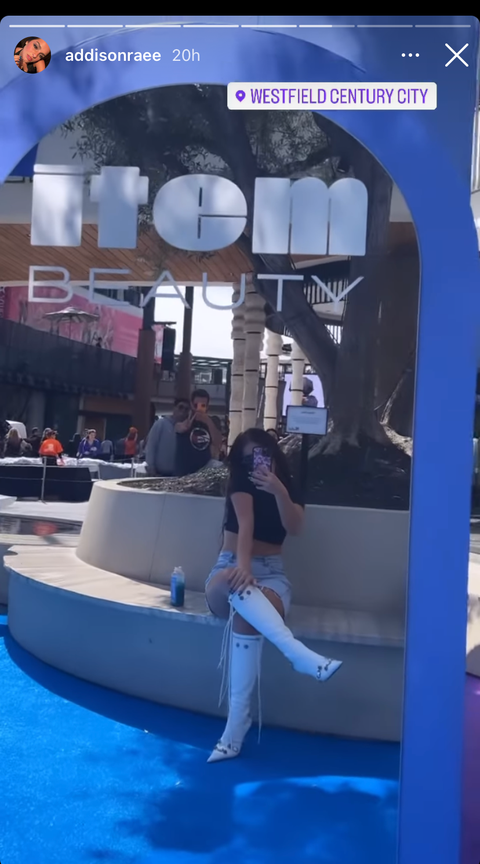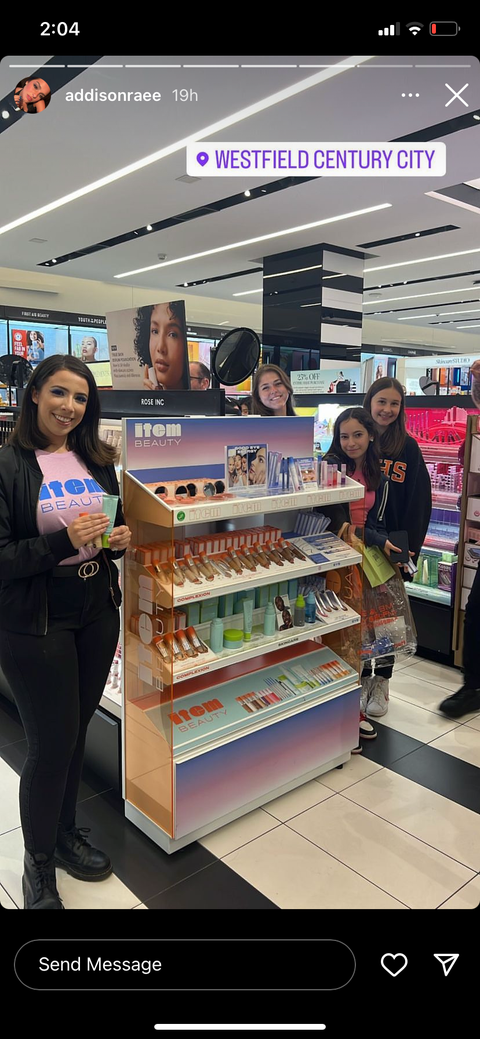 But! She made sure to post some teary-eyed emojis on these wedding pics that Kourt dropped on Instagram:
https://www.instagram.com/p/Cd4HaZlvGhD/?utm_source=ig_embed&utm_campaign=loading
A post shared by Kourtney ❤️ (@kourtneykardash)
And reminder that Travis and Kourtney are planning another wedding event in Los Angeles for their friends and family in the near future, so it's possible Addison will be at that. And honestly, the Italian wedding seemed pretty small, so it's not that !!! that she wasn't there.
Addison and Kourtney got super close in 202o, mostly thanks to Mason Disick's TikTok era. Apparently, Addison was called in to help Mason with his TikTok vibes, and as she put it "I kind of just stuck around and we [she and Kourtney] got really close. We started working out together. We did a video on her YouTube of us doing a butt workout and stuff, so that was fun."
More recently, Addison talked to Access about Kourtney's cameo in He's All That, saying "She's an amazing friend of mine, amazing mentor and person. We got very fortunate that it ended up working out and I'm so glad she got to join me on this. I'm very, very thankful for her. I think both of us are very honest people and we like a lot of the same things. It started off with both of us just loving to work out. We were doing that together a lot. She's been so, so helpful and gracious and such a good person to lean on."
Source: Read Full Article