What The Cast Of Buffy The Vampire Slayer Looks Like Today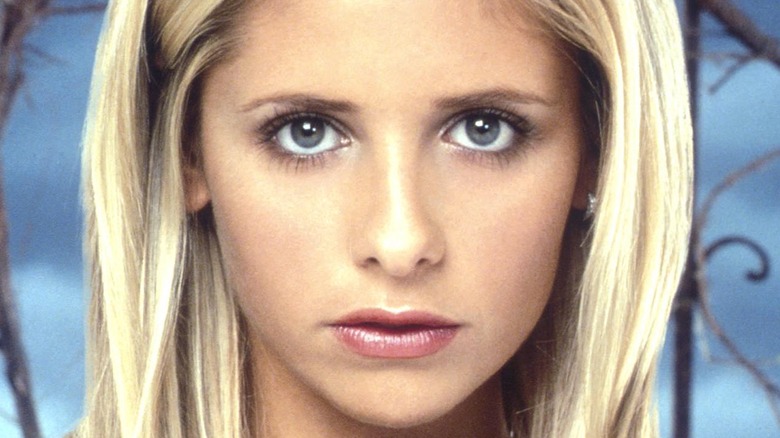 Getty Images/Getty Images
By Hillary Sussman/Sept. 7, 2021 7:10 pm EDT
"In every generation there is a chosen one…" and for those who grew up in the '90s, it was Sarah Michelle Gellar who starred in "Buffy the Vampire Slayer" (via IMDb). Created by Joss Whedon, the series followed teenager Buffy Summers as she navigated her destiny, apocalypses, monsters of the week, and her own teen tragedies, like being dumped before Homecoming. 
In a 2013 interview with Entertainment Weekly, Whedon explained his frustration with television straying from three-dimensional, strong female leads. "The 'Twilight' thing, and a lot of these franchise attempts coming out, everything rests on what this girl will do, but she's completely passive," he explained. "And that's incredibly frustrating to me because a lot of what's taken on the oeuvre of 'Buffy' is actually a reaction against it. Everything is there except for the Buffy.'"
Whedon recently made headlines after former "Buffy" and "Angel" star Charisma Carpenter used her Twitter to accuse the showrunner of abusing his power on set on numerous occasions. Despite the recent controversy, "Buffy's" influence stretches further than the man who created it. And now, almost 25 years since the series began, it's time to check in with where the stars are who brought these beloved characters to life.
Sarah Michelle Gellar wrote a cookbook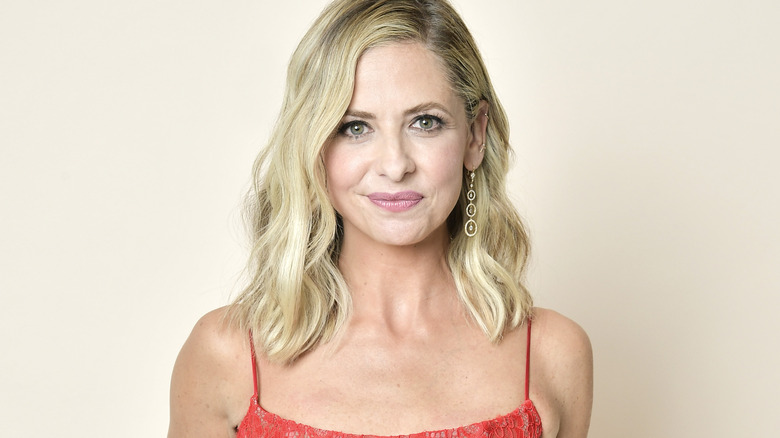 Sarah Michelle Gellar famously brought America's favorite slayer to our television screens, and just like Buffy herself, she took the responsibility seriously. In a 2019 interview with W Magazine, Gellar gushed, "I'm so proud of what we did." "People discover that show today and it still means the same thing: Standing up to your oppressors, female power, all of those things. It's once in a lifetime."
After retiring her wooden stake, Gellar went on to star in a number of iconic films such as "Cruel Intentions" and "I Know What You Did Last Summer" (via IMDb). The latter is where she met her current husband and '90s heartthrob, Freddie Prinze Jr. The couple now share two children together — Charlotte and Rocky — and since becoming a mother, Gellar has expanded her passion for acting into cooking.
She co-founded Foodstirs in 2015 and wrote a cookbook, "Stirring Up Fun with Food," in 2017 (via Us Weekly). 
Alyson Hannigan has had one of the most successful post-Buffy careers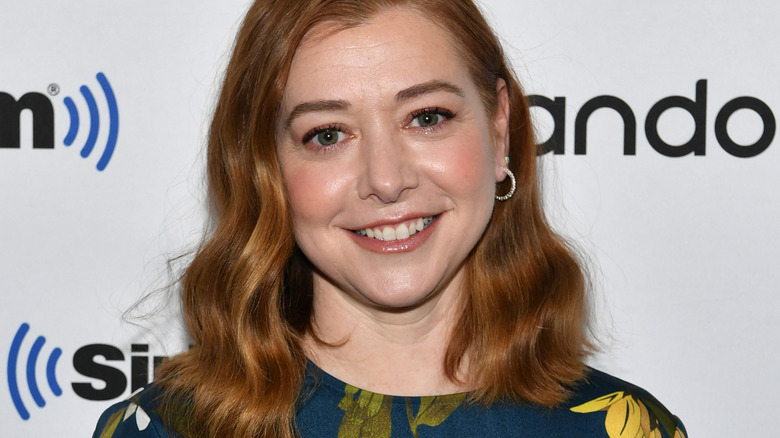 Alyson Hannigan's portrayal of Willow proved that women can be both adorkable and powerful. Her character's tragic love story with Tara also led to one of the first lesbian kisses to appear on mainstream television (via Bitch Media). Quite the feat for 2001! 
In a 2017 interview with The Guardian, Hannigan recalled the history making moment. "It wasn't about it being two women," she explained, "it was a beautiful relationship that happened to be between two women … why can't we all just be people?" As far as the fandom goes, Hannigan loves them! "It's such a gift … I'm so grateful that I got to be a part of that."
Since "Buffy the Vampire Slayer" ended in 2003, Hannigan has gone on to have one of the most successful post-Sunnydale careers. She joined the "American Pie" film franchise in 1999, returning for 2003's "American Wedding" and 2012's "American Reunion." Hannigan's luck continued in 2005 when she was cast as Lily Aldrin in the Emmy Award-winning series "How I Met Your Mother." Most recently, Hannigan has taken up hosting duties for shows like "Girl Scout Cookie Championship" and "Penn & Teller: Fool Us" (via Us Weekly). And let's not forget, she's been happily married to her "Buffy" and "Angel" co-star Alexis Denisof for almost 20 years.
Nicholas Brendan was arrested in 2017 for domestic violence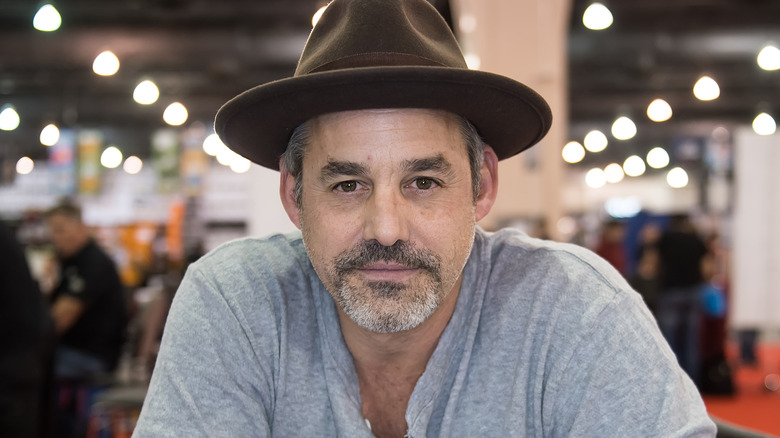 Nicholas Brendan flawlessly captured the emotions that come from being an average teenage boy surrounded by powerful women, and even though his character Xander Harris has been criticized in early seasons for "nice guy" sentiments about being "stuck in the friend zone," both Xander and Brendan were able to grow up right before the audience's eyes.
In a 2017 interview with Science Fiction, Brendan stated he knew "Buffy" was something special ever since the show's third episode. He even said, "Me, Aly, and Sarah all watched it and we're like 'Oh. Oh wow, this could be kinda good.'" After the series finale, Brendan continued acting with roles on shows like "Hollywood Heights," "Criminal Minds," and "Private Practice" (via IMDb). While his career was progressing, though, Brendan's personal life took a hit. He entered rehab for alcoholism in 2004 and again in 2015 for depression, alcoholism, and substance abuse (via Us Weekly). 
In 2017, Brendan was also accused of grabbing and "violently" pulling his girlfriend by the hair at a bar in Palm Springs. He eventually struck a plea deal in 2020 to serve three years probation, complete a 52-week domestic violence course, and perform 20 hours of community service (via Desert Sun).
If you or anyone you know is struggling with addiction issues, help is available. Visit the Substance Abuse and Mental Health Services Administration website or contact SAMHSA's National Helpline at 1-800-662-HELP (4357).
If you or someone you know is dealing with domestic abuse, you can call the National Domestic Violence Hotline at 1−800−799−7233. You can also find more information, resources, and support at their website.
Anthony Stewart Head is still acting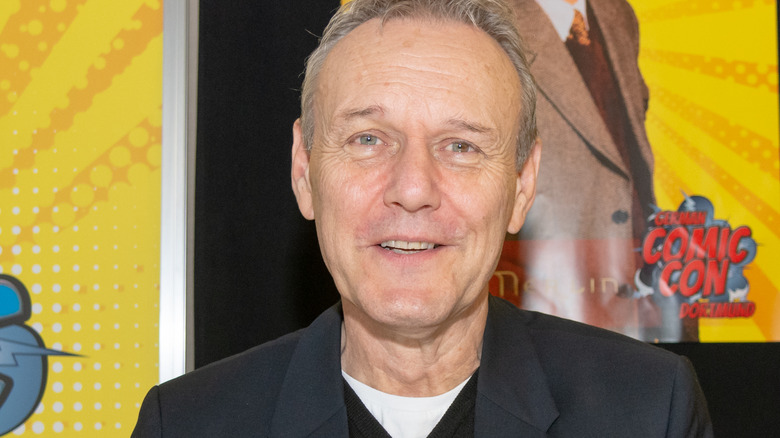 Anthony Stewart Head served as the much needed parental figure throughout all seven seasons of "Buffy the Vampire Slayer." The Watcher quickly became a fan-favorite, even earning Head his own character-centric episodes, like Season 4's "A New Man."
In a 2003 interview with IGN, Head recalled a conversation he had with Joss Whedon during the first season. After asking if he thought the show would be a success, Whedon replied, "Oh yeah. But, it's going to be a slow burn. The network won't get it, and the production company won't get it, but eventually, slowly, the public will have caught on, and it'll go by word-of-mouth." Luckily for Head, Whedon was right!
Since retiring from the Watcher's Council, Head's IMDb has been stacked with roles on television shows such as "Dominion," "You, Me & Them," "Little Britain," and "Ted Lasso." In 2020, Head even reprised the character of Rupert Giles for "Robot Chicken." And as for his personal life, Head has two daughters with longtime girlfriend Sarah Fisher (via Us Weekly).
James Marsters is a musician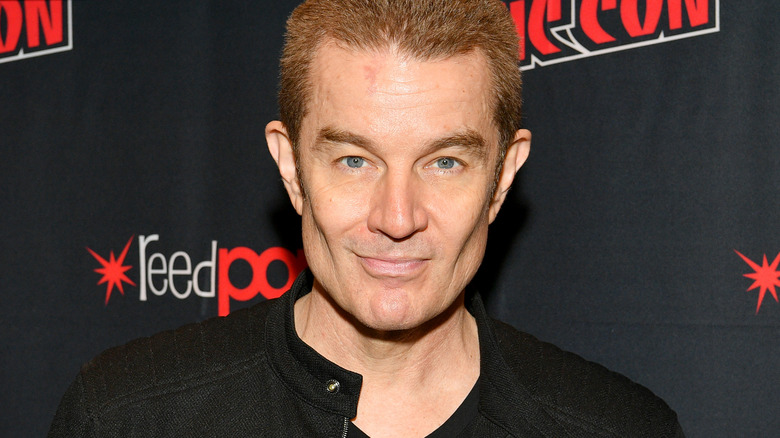 The "Buffy" universe anti-hero was brought to life by actor James Marsters. His character of Spike was first introduced in Season 2, and though he was meant to serve as a temporary "big bad," Marsters' strong performance resulted in him being upgraded to full-time cast member by Season 4 (via Screenrant.) 
In a 2020 interview with Channel 4, Marsters discussed why he thinks "Buffy" still resonates with fans even 20 years after airing. "I think that it has a wonderful central theme which is 'don't give up,'" Marsters explained. "The vampires and the demons of Buffy are just metaphors for challenges that you face when you're in adolescence and when you discover that the world is not perfect … the world hurts sometimes, but it's worth it and don't give up."
After "Buffy," Marsters continued his television acting career with roles on "Runaways" and the "Hawaii Five-0" reboot. In addition, he also dabbled with voice acting for shows like "The Super Hero Squad Show" and "Dragon Ball Super" (via Us Weekly). Much like punk-rocker Spike, Marsters is also an avid musician, joining musical group Ghost of the Robot in 2002 and embarking on a solo music career since 2004.
David Boreanaz starred on Bones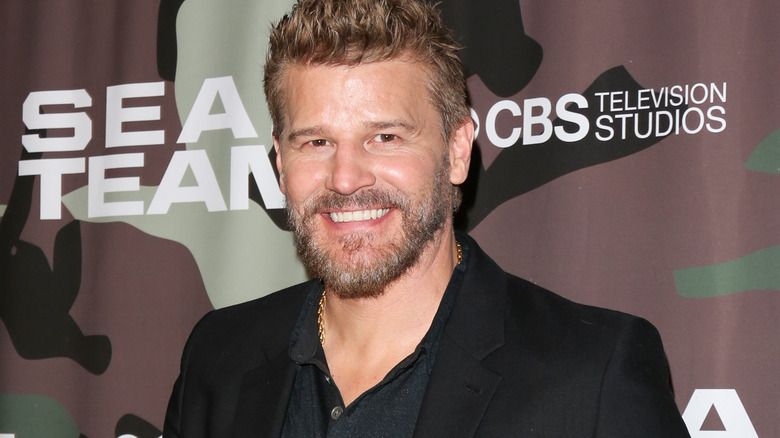 David Boreanaz garnered so much attention from his role as brooding, leather duster-wearing Angel that he even snagged his own spin-off series. However, Boreanaz admitted to Entertainment Weekly in 2017 that his role of a lifetime was less of a matter of talent and more about being in "the right place at the right time."
"I had been struggling for years just to get in the door," Boreanaz revealed. "They were kind of pressed against the hour to cast this character because I would have been shooting, I think, the next day. The day after they cast me, I remember being thrown into this world of complete chaos." A world that consumed Boreanaz until 2004, when "Angel" finally ended (via IMDb). 
Luckily for Boreanaz, his extensive television work on "Buffy" proved he had the acting chops to carry a show, which led to starring roles on "Bones" and "SEAL Team." In 2001, Boreanaz married his wife Jaime Bergman with whom he shares two children (via Us Weekly).
Emma Caulfield joined the Marvel Cinematic Universe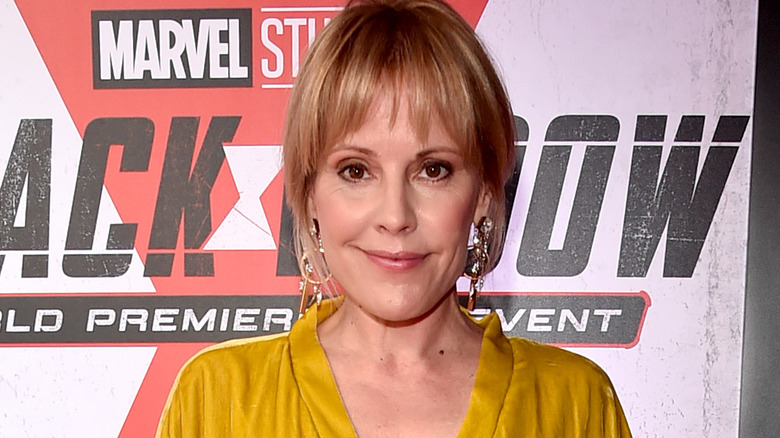 Emma Caulfield stole hearts as the money-obsessed and honest Anya. Caulfield was another case of a character who was meant to have a one episode arc, but after Whedon saw how well fans responded to Anya, she was written in as a full-time cast member until the series' end (via CBR). 
In a 2021 interview with Looper, Emma Caulfield recalled what it meant to be able to bring Anya to life. "She was an incredibly well-written character," Caulfield stated. "She was this really ridiculous person and ultimately full of a lot of heart … and that they wrote it in a way that they did it through humor and allowed her whole character to be explored through humor ultimately, or pretty much always."
After taking on the ex-vengeance demon, Caulfield went on to act in shows like "Life Unexpected," "Gigantic," "Once Upon a Time," "Fantasy Hospital," and "WandaVision" (via IMDB). She's also been married to Mark Ford since 2017.
Charisma Carpenter called out Joss Whedon for past abusive behavior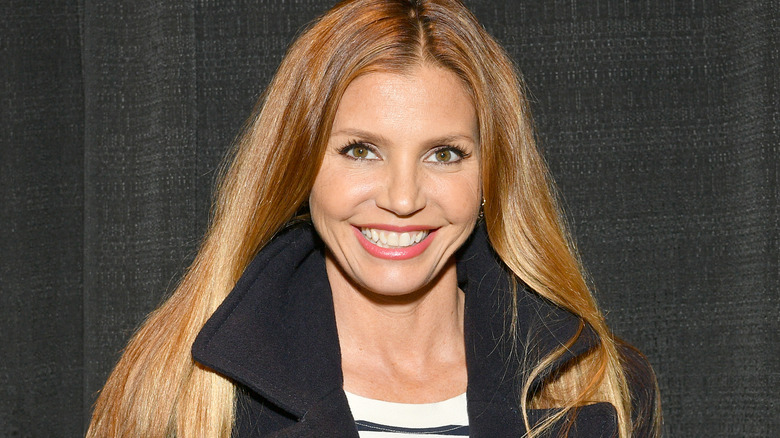 Charisma Carpenter lent her sass (and name alliteration) to Sunnydale High's HBIC Cordelia Chase. Though her character was introduced on "Buffy," it was the spin-off "Angel" that allowed fans to see a softer, more three-dimensional side to the poor little rich girl.
In 2021, Carpenter made headlines after publicly siding with actor Ray Fisher who accused "Buffy" creator Joss Whedon of abusing his power on 2017's "Justice League" set. In an Instagram post, Carpenter revealed the alleged disturbing treatment she also endured at the hands of Whedon on the sets of "Buffy" and "Angel." "He was mean and biting," Carpenter stated, "Often played favorites, pitting people against one another to compete and vie for his attention and approval." 
In addition to psychological torment, Whedon also allegedly jeopardized Carpenter's pregnancy. He summoned her to set at 1 a.m. despite doctors' recommendations that she work shorter hours, resulting in Carpenter developing Braxton Hicks contractions. "He proceeded to attack my character, mock my religious beliefs, accuse me of sabotaging the show, and then unceremoniously fired me the following season once I gave birth."
Carpenter's brave statement was met with resounding encouragement from fellow "Buffy" actors like Sarah Michelle Gellar, Eliza Dushku, David Boreanaz, and Michelle Trachtenberg. Gellar even wrote in support of Carpenter's statement, "While I am proud to have my name associated with Buffy Summers, I don't want to be forever associated with the name Joss Whedon" (via LA Times). 
Source: Read Full Article