Zendaya wore McQueen & spiderweb earrings for the Spider-man UK photocall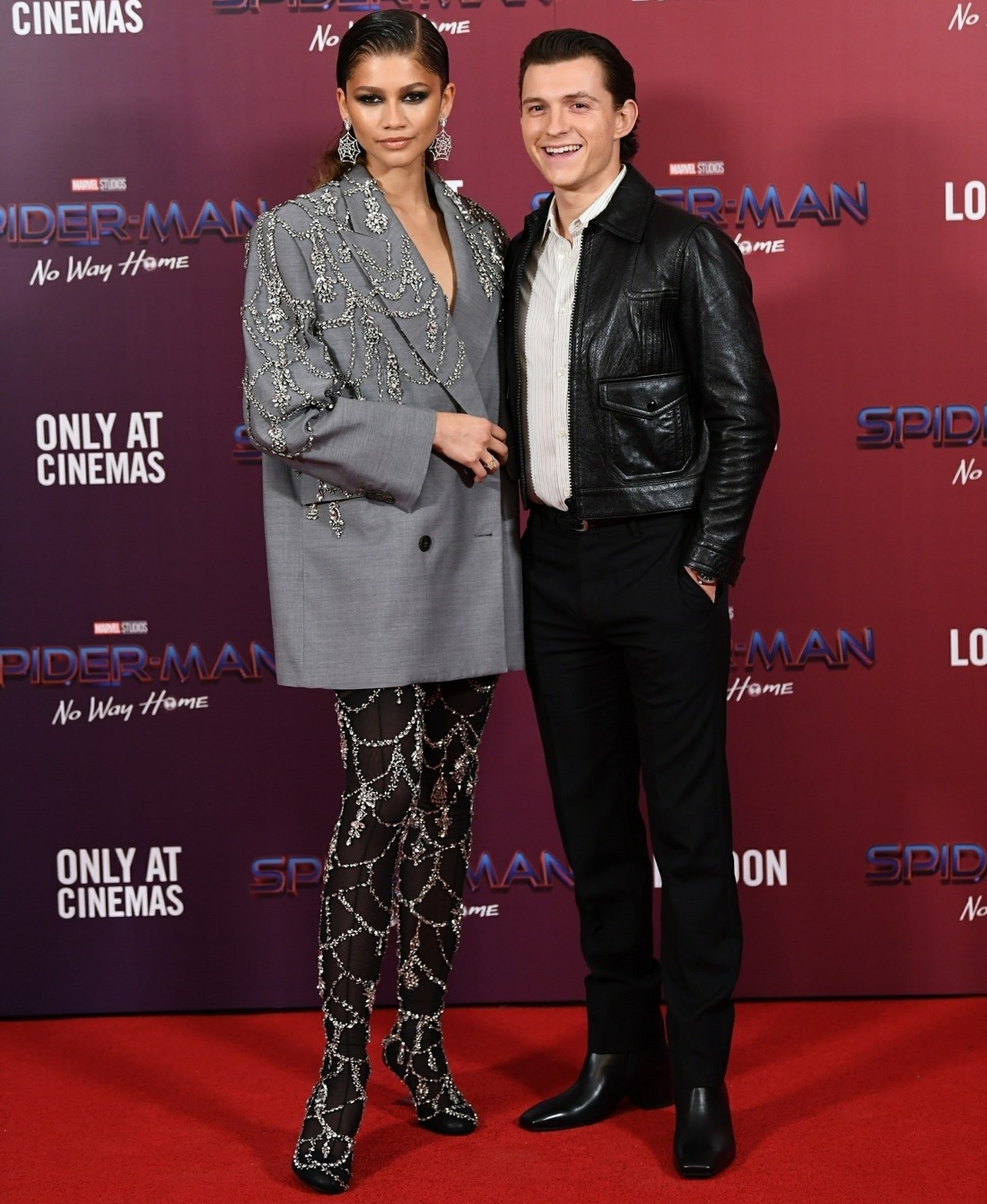 People love to look at Zendaya and Tom Holland together, on screen or off. They're one of the cutest couples of young Hollywood and personally, I just love their vibe together. They really care about each other in a big way. Tom looks like he's so proud to be with her. Tom and Zendaya were in France last week for the Ballon d'Or, and they made their way to London to begin the Spider-Man: No Way Home promotion. Yesterday, they had a photocall and I love it.
Fashion notes: Zendaya wore Alexander McQueen. The ensemble is supposed to evoke spiderwebs, right? And then if you needed Zendaya to put a bow on it, she wore adorable spiderweb earrings. The earrings are very cool, even if they're just a novelty item. Her stylist must have so much fun pulling these pieces for her.
Zendaya and Tom were also on the Graham Norton Show this weekend. They told cute stories about how Zendaya is very concerned about Tom's spider-costume, and they also talked about height differences and it's adorable.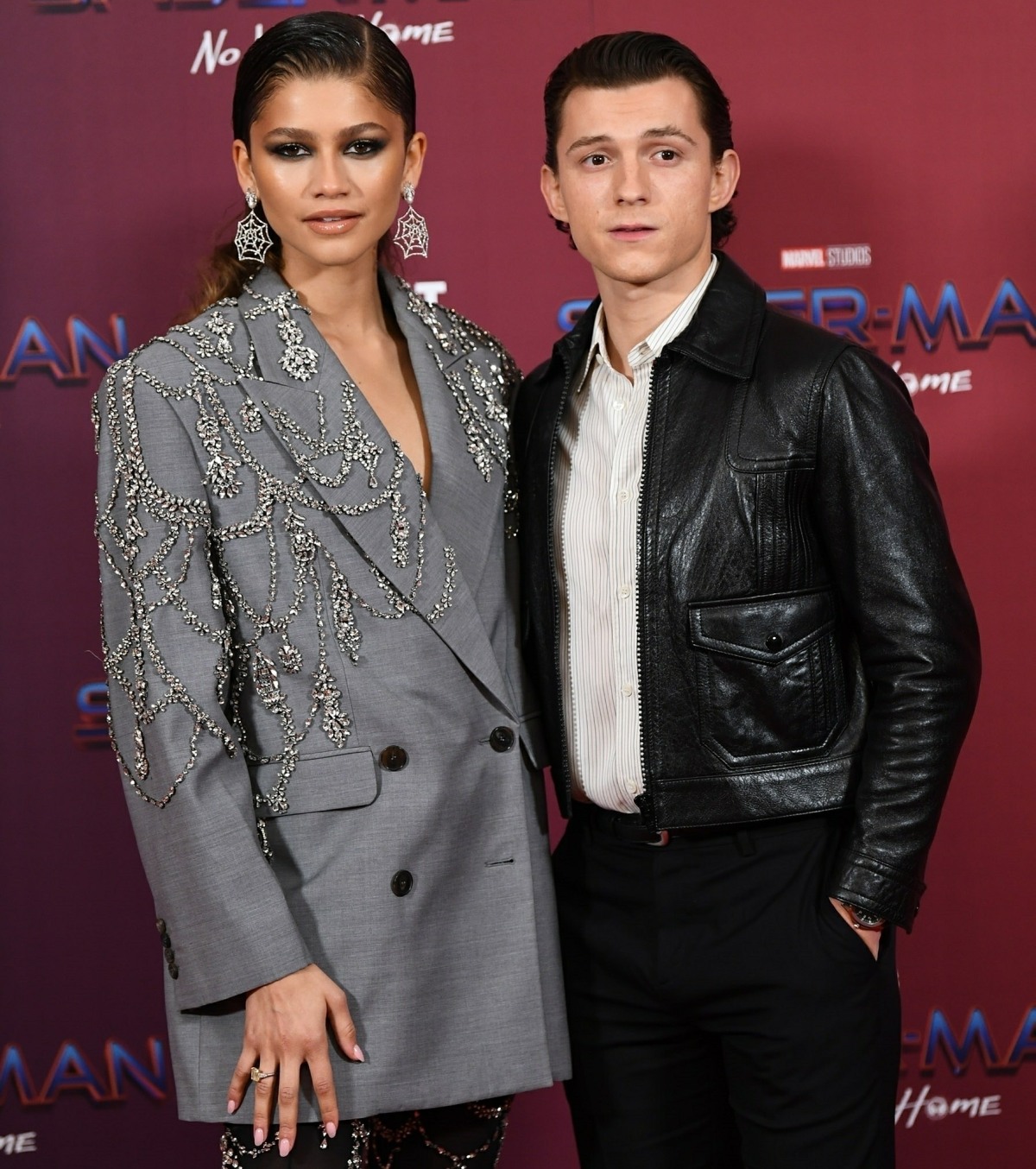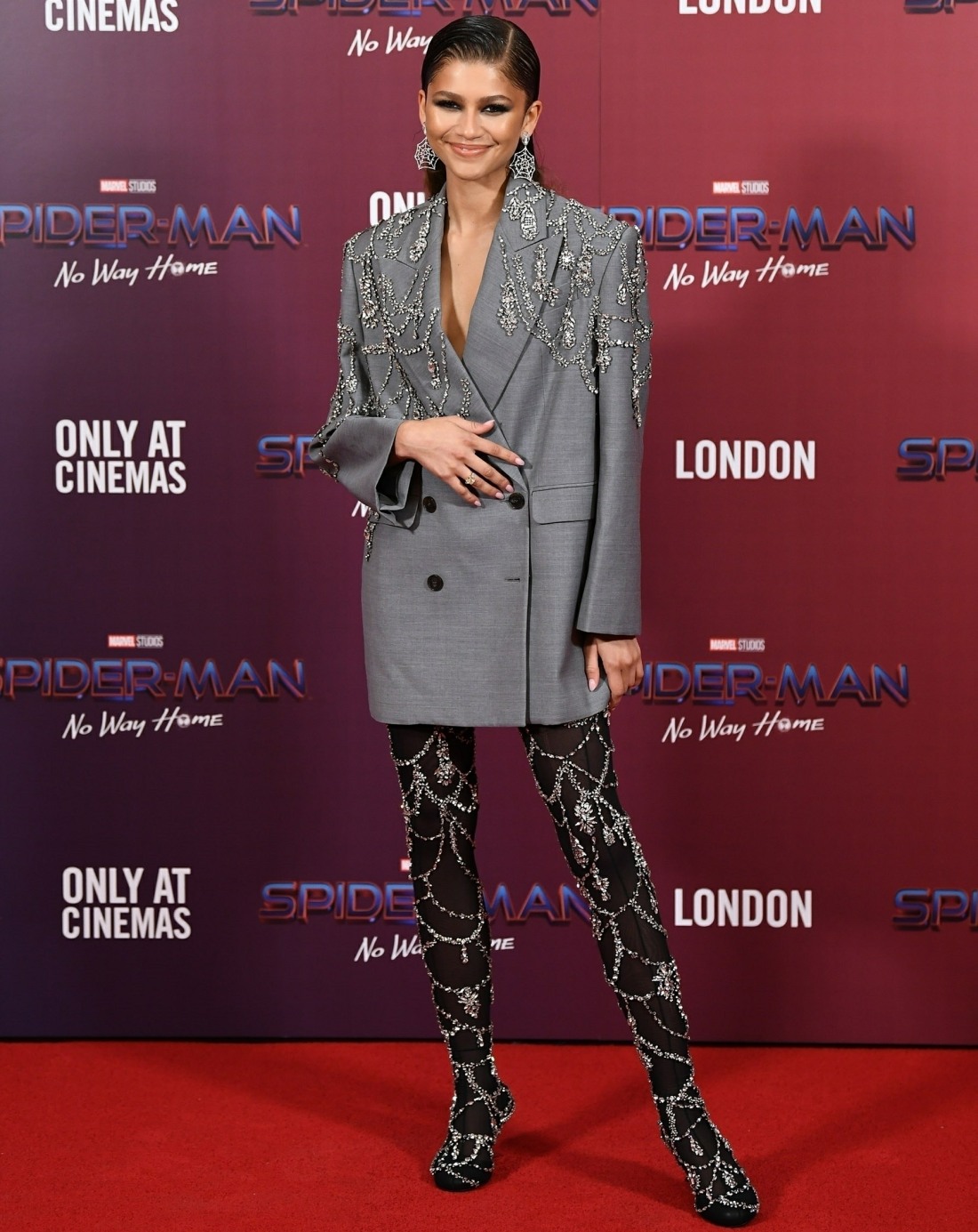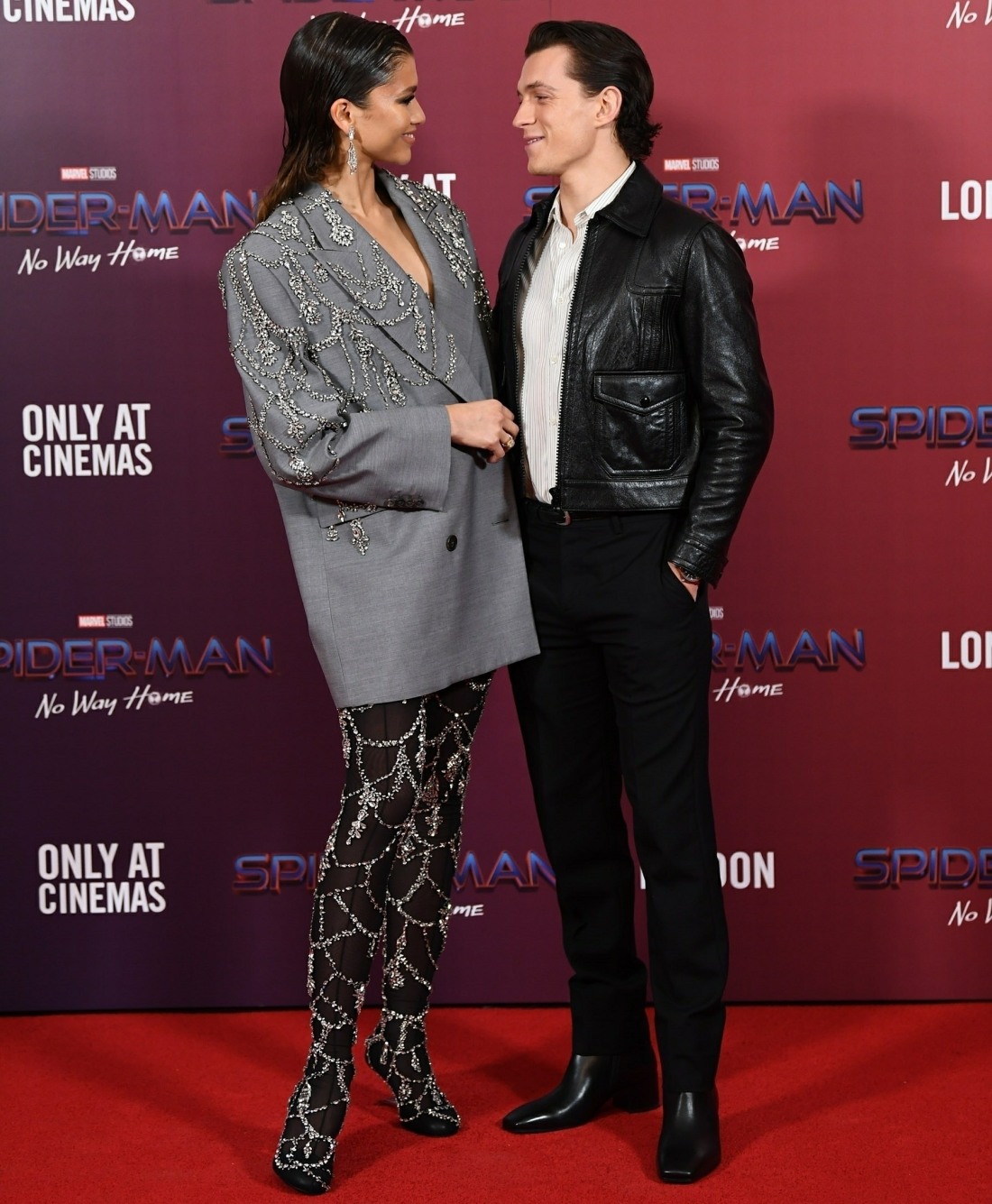 Photos courtesy of Backgrid.
Source: Read Full Article