Zendaya's Look at the Spider-Man Premiere Was Sheer, Webbed Perfection
Considering the fact that every. single. look. Zendaya's worn to promote Spider-Man: No Way Home has been a masterclass in both style and references, fans had big expectations for her red carpet appearance at the film's Los Angeles premiere on Monday night. And she went alllll the way out. By which I mean Zendaya showed up in a shimmery nude dress embellished with spider webs, and at one point wore a lace mask with strong superhero vibes. I mean…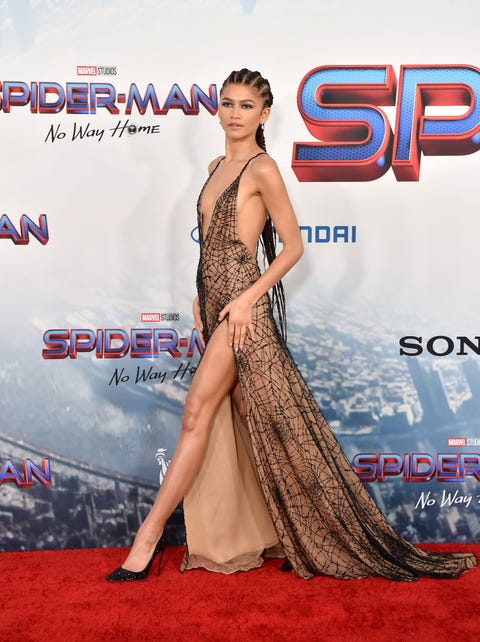 Speechless!!!!
Kay, while we're here, gonna take a moment to go over Zendaya's other amazing moments from this era—including the dress she wore to Ballon d'Or at the Théâtre du Châtelet in Paris, which had a metal spine down the back.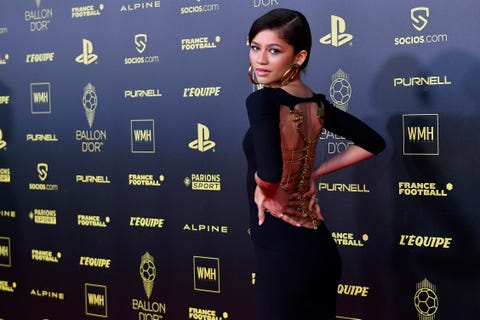 Fan account @dayacrue noticed that her gown was a Doctor Octopus from Spider-Man reference ("Zendaya as Dr. Octopus, but make it fashion"), and Zendaya went ahead and reposted: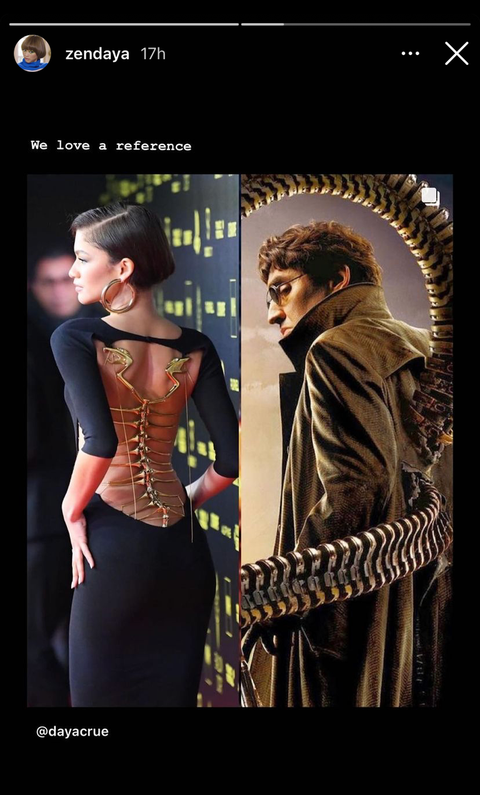 Meanwhile, please note that last night wasn't the first time Zendaya's worn webs to promote the movie. She wore this gorgeous outfit during the Spider-Man photocall in London, complete with webbed earrings.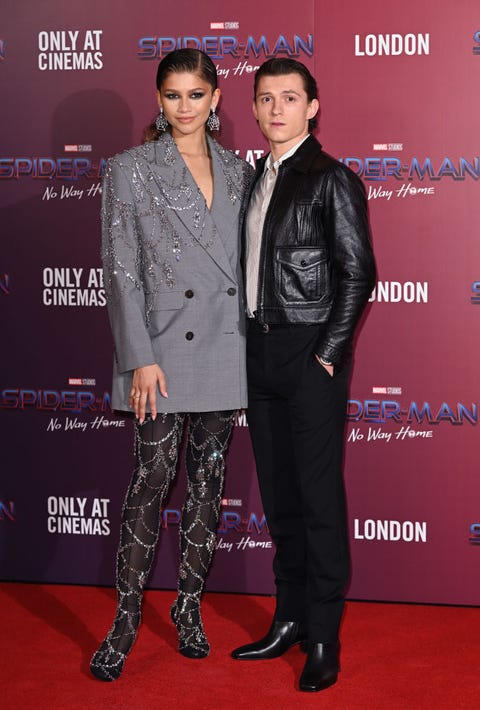 Anyway, back to last night's premiere real quick, because yes Tom Holland and Zendaya posed together on the carpet, and yes, it was all very cute. In fact, Entertainment Tonight reports that Tom interrupted his interview with them to watch Zendaya walk the red carpet, saying "I think Zendaya just showed up," and then "That sounds like Zendaya just showed up."
Which brings us to this, fin.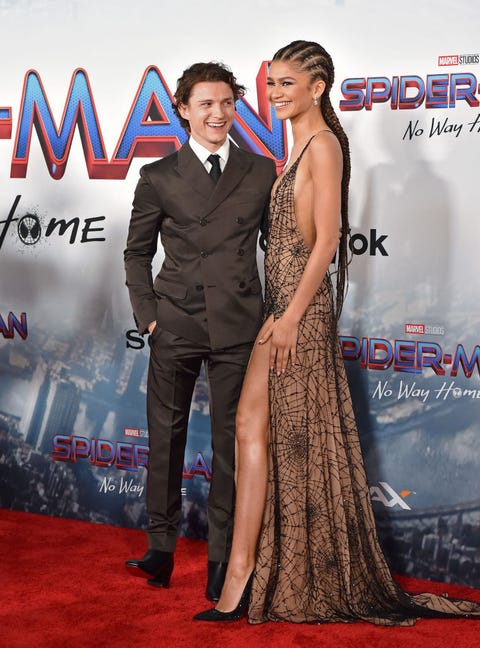 Source: Read Full Article