14 Stars Who Put the Amp in Camp, and 11 Who Didn't Quite . . . Get It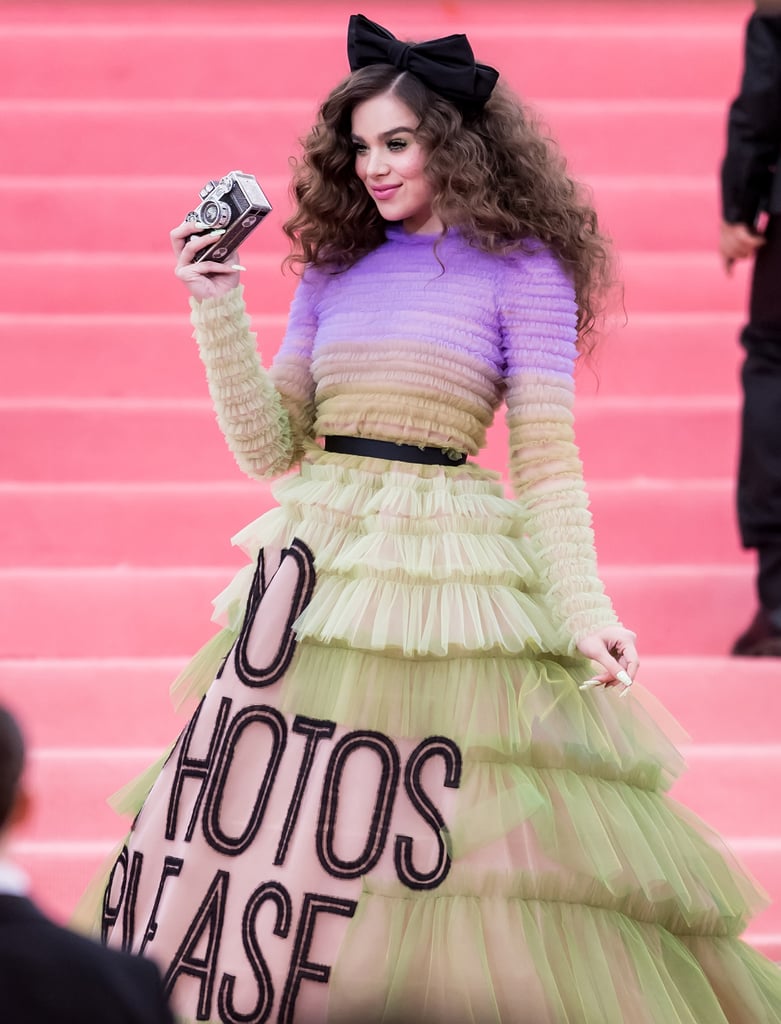 14 Stars Who Put the Amp in Camp, and 11 Who Didn't Quite . . . Get It

To all of my friends who texted me last night, "I don't get the Met Gala Camp theme," I said this: "Camp is you x100,000. Camp is you — on another level." Camp is you on your best, most fabulous evening, decked out in everything obvious and over-the-top that defines you. And that's when it's at its best. A look that's also just super literal and rooted in pop, art, or drag culture (where much of the camp aesthetic originated) is how we define camp. But there's a difference between dreaming up your own elaborate outfit and choosing any old costume. If your look also works to make a personal political statement or shows how you see the world based on the current zeitgest, that's camp at its finest.
Accessories are important. They're "equal in status" to the dress or the rest of the look, according to curator Andrew Bolton. Vogue also helped to define the meaning for younger people as "both the filter and the selfie you take with it." Susan Sontag's 1964 essay "Notes on 'Camp'" was the foundation for the entire exhibit, but the stars who arrived at the ball tried to bring it meaning in their own ways. Some understood it completely, and clearly were on the same page as Anna Wintour as she approved their looks one by one, and others were just a little . . . plain.
We're breaking it down and showing you our favorite moments from the 2019 pink carpet and the celebs whose looks fell short; the people we would've encouraged to "DREAM BIG!" Because when it comes to camp, no one should miss out on the fun.
Source: Read Full Article