19 Green Brands to Support on Earth Day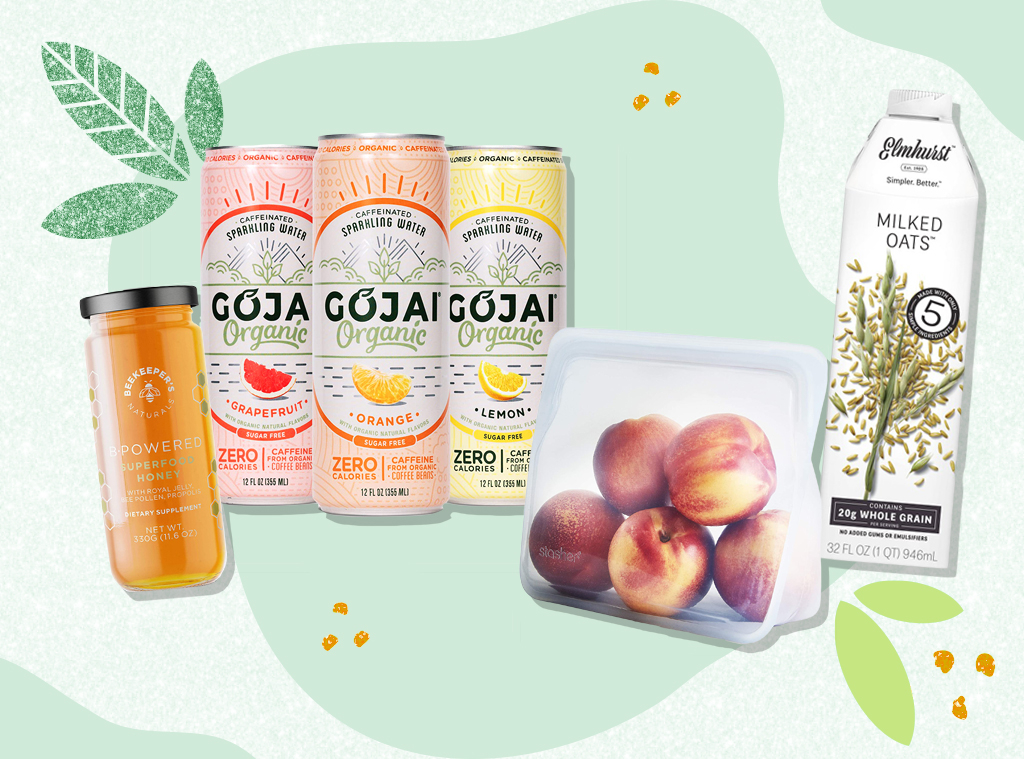 E! Illustration
We love these products, and we hope you do too. E! has affiliate relationships, so we may get a small share of the revenue from your purchases. Items are sold by the retailer, not E!.
Happy Earth Day, everyone! We hope you're celebrating by giving some time, and a little extra love, to the world around you.
As part of our own Earth Day celebrations, we went looking for brands to support that help support the Earth with everything they have to offer. There's some good food and drink options, along with sustainable tech accessories, fitness accessories, convertible bags, cool weighted blankets and more. So if you're looking for new environmentally-friendly takes on your old favorites, or you just want to try something different, you might find something you love that does both you and the planet some good.
Check out our faves below!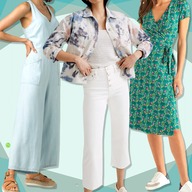 Read
Sustainable Fashion We're Obsessed With for Earth Day (and Every Day TBH)
Bloomscape calls itself a modern online garden center that delivers the largest variety of quality houseplants directly from the greenhouse, and there's nothing greener than livening up your home with some gorgeous plants. But if you have a black thumb like us and you're wanted for plant manslaughter in several states, the Easy Peasy collection was made for you. They're easy for beginners, come potted, need low to partial light, and ship to your home with all the tips and tricks you need to make them thrive.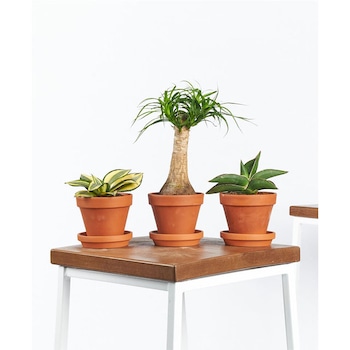 Buy a phone case, plant a tree? Yup, if you buy one from Casetify. The maker of stylish and durable tech protection just launched the world's first customizable 100% compostable phone case made of bamboo-based materials, and no virgin plastic. It's slim but durable, protecting your phone from dings, drops, scratches and more. And of course, you can customize it to your specifications. But best of all, for every compostable case sold, Casetify will plant a tree through Earth Day Network's Canopy Project.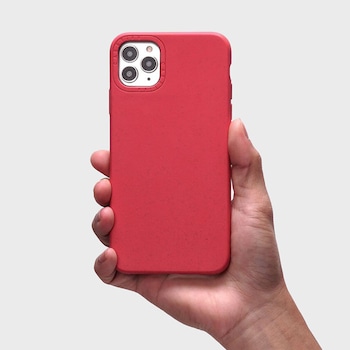 Whatever your home-based workout, having the right mat helps support your efforts. We recommend this eco-friendly and biodegradable yoga mat from Manduka, which offers a slightly thicker surface to work with at 6mm, in comparison to standard yoga mats. And it's made from non-Amazon harvested tree rubber, so it's delightfully grippy, and doesn't wreck our planet.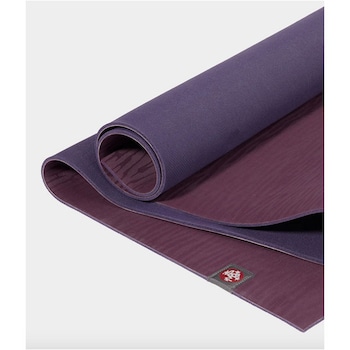 Give your gut a little love with GT's Living Foods Kombucha, specifically with their 25th anniversary Sacred Life flavor. It's organic, raw, and its blue hue (which comes from spirulina) is inspired by the life that flourishes around the Planet and its precious oceans. Plus, the limited-edition embossed bottle (as with all GT's Kombucha bottles), is created in partnership with Owens-Illinois Inc. to offer Sacred Life in recycled glass.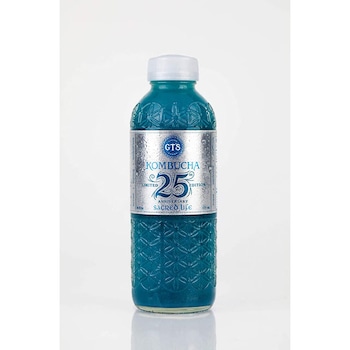 We don't know why, but Hello Products just make toothbrushing more fun. Even better? They take care of the planet while you're cleaning and whitening your teeth. The brand has been committed to sustainability since the beginning, leveraging sustainably-sourced ingredients, recycling commercial waste and more. But with these toothpaste tablets, you're getting a plastic-free alternative to traditional toothpaste tubes (the packaging is recyclable aluminum) that's zero waste and water-free. Plus, they make your teeth look great and your breath smell fresh.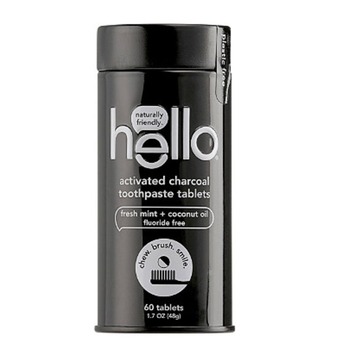 If you're like us, you pack your life into your bag before you go out for the day. Let us introduce you to the bag that will help you carry it all: Osprey's Arcane Tote Pack. It transitions easily from a chic tote to a full-on backpack, depending on your carrying needs, and comes with a handy built-in self-locking hook to keep your goods safe from sneaky hands. But it's also made from durable certified recycled fabrics made from 13.5 plastic bottles, making it good for the Earth, too.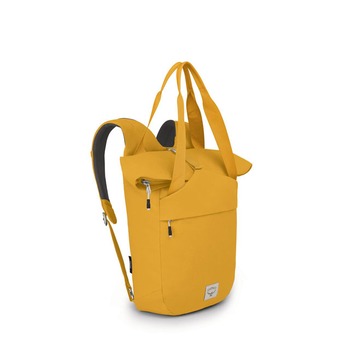 Rather than adding to waste by taking another disposable cup from your local coffee house, why not get one that's built to last until the end of time? Made with a stainless steel outer with a copper core, the OtterBox Elevation 16 Tumbler keeps your hots hot and your colds cold… and if you want to extend its use past your morning latte, there's a collection of interchangeable lids to help you out, including a Thermal Lid, Straw Lid or Cocktail Shaker Lid. You might as well ditch all your other drinkware and just use this from now on.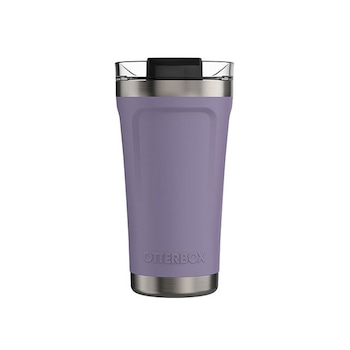 Give your day a different kind of boost with Gojai Organic Caffeinated Sparkling Water, which comes in a variety of flavors including grapefruit, orange and lemon. The brand creates their elixirs by sourcing only the cleanest, healthiest ingredients found locally in Ojai, California. Plus, they give 1% of their profits to local environmental and clean water causes around Ojai.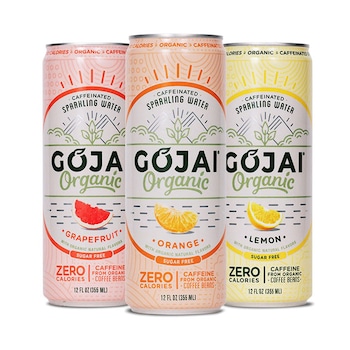 Osea is on it when it comes to caring for the Earth. Since their launch back in 1996, almost all of their products have been packaged in recyclable glass, with shipments sent in recycled cardboard and filled with recycled paper packing materials. And as a marine-based skincare line, they sustainably source their algae from Patagonia, with all their formulas 100% plant-based and vegan, using ingredients that don't deplete our earth's natural resources or harm natural habitats. We recommend trying the Undaria Algae Body Oil, which relies on USDA Certified Organic Undaria Algae that has been soaked in barrels of botanical oils for six months to naturally distill the vitamins, nutrients and minerals into their most potent forms. The result? You get firmer skin and a reduced appearance of stretch marks, without feeling greasy.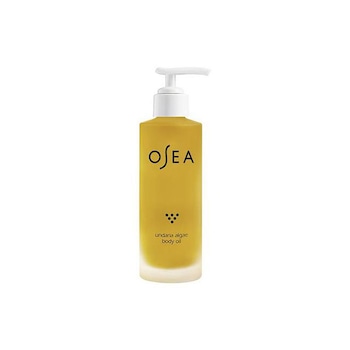 Baloo prides itself on making eco-friendly bedding meant to improve your natural health, like this cooling weighted blanket made of premium cotton and glass microbeads. And don't worry if you run hot when you sleep: the blanket doesn't trap heat, so it's cool enough to use year-round in all climates. And for every product sold until April 30, a mangrove tree will be planted in partnership with SeaTrees.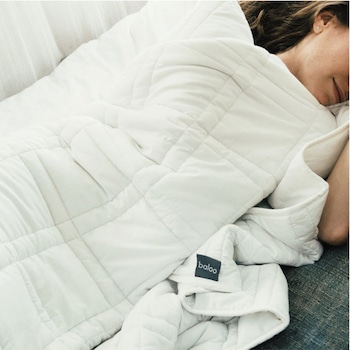 Yes, we are full-on recommending old-school four-wheeler rollerskates from Impala Rollerskates. Why? First off, because they're so damn cool. But secondly, because they're 100% PETA-approved vegan, and the brand makes conscious decisions throughout all stages of design and production to ensure they're doing no harm, focusing on every detail from materials to manufacturing processes.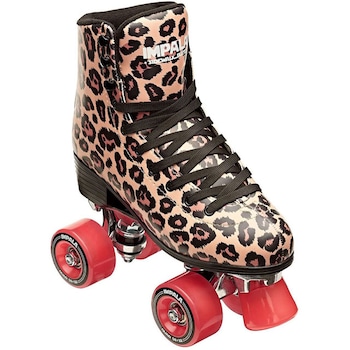 Founded on the ideals of crafting better food for a better world, Country Archer uses real ingredients that are better for the planet, like 100% grass-fed and finished beef, and cage-free turkey from pasture-raised sources. Their meats come from farms that use regenerative practices help restore soil health and microbial diversity, make the land more resilient to flooding and drought through deep-rooted grasses, and help fight climate change as grasslands and large pastures pull carbon dioxide from the atmosphere. Try some of their gluten-free beef jerky and taste the difference.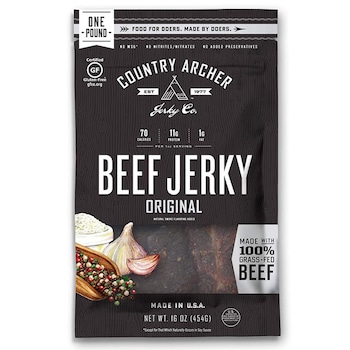 We love a good Paddywax candle, and we love them even more with the introduction of their La Playa collection, which continues the brand's commitment to creating vessels that can be reused long after their candles have burned out. This collection's vessels are made of hand-blown bubble glass that vary in size, shape, and the amount of bubbles, so each one is unique… and each one comes with a complimentary at-home margarita recipe. We recommend firing up the Amber + Coconut scent for a little seductive mystery courtesy of black coconut, smoked patchouli, dark amber and more.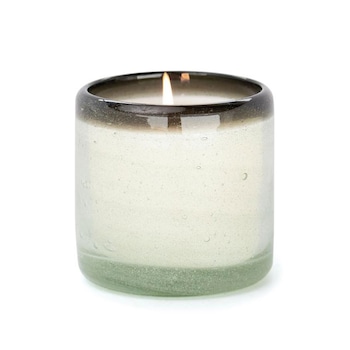 These delicious chocolate almonds should come with a warning, 'cause it's way too easy to tear through a bag (or three) and not even realize you just ate your body weight in sweets. But the good thing is, all of Skimnnydipped's snacks are made with non-GMO ingredients, ethically-sourced chocolate and no artificial colors or flavors. They're also committed to sourcing as many certified bee-friendly and PPO-free nuts as possible and support social impact programs in Cote d'Ivoire to help women and children that are adversely affected by unfair cacao practices. Help them help others by grabbing this five-flavor pack, but don't blame us if you eat them all in one sitting.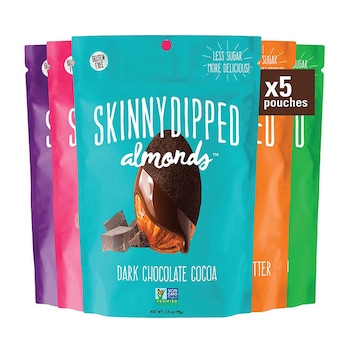 We're big fans of Elmhurst's nut milks, particularly their hazelnut and walnut offerings. But if you want to jump on the oat milk train, try this one. Interestingly, the brand used to be a top dairy producer and switched direction after almost a century, kicking off its Mission Transition campaign to help raise awareness and encourage people to swap half of their meat and dairy consumption for plant-based alternatives to help manage climate change, conserve land and water resources, and protect animals and ecosystems.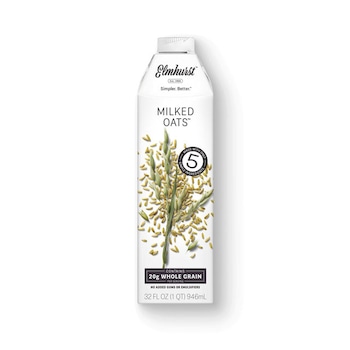 Founded in 2002 in New York by designer Jade Gedeon, Salem, MA-based We Dream in Colour is a sustainable jewelry line, with every piece assembled by hand. The brand's all-female team takes every step they can to minimize their environmental impact and operate in a socially-conscious fashion. We love these eye-catching earrings made of vintage brass and featuring dangling hand-carved glass scarabs.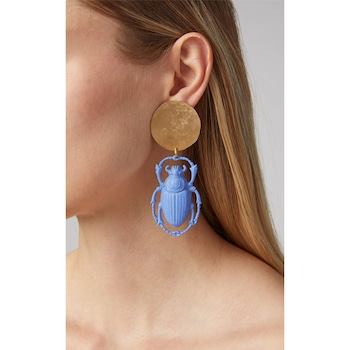 Welcome to another of our scent-based obsessions: Juniper Ridge. Though the brand makes so much more than incense, we can't get enough of their intoxicating Aromatic Cedar Incense, made with all-natural ingredients and no synthetic fragrances. The brand's mandate is simple: to bring nature home through sustainable practices with a range of teas, essential oils, body goods and more. We're all in.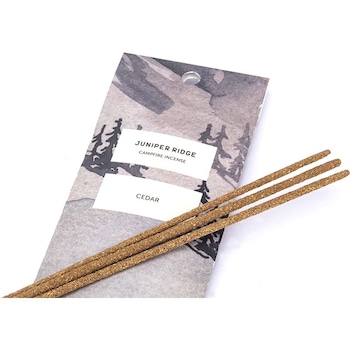 Looking for a more sustainable option than plastic wrap and bags to store your food? Welcome to Stasher. Their bags are radically functional and endlessly reusable, made entirely from silicone (making them a highly-sustainable alternative to single-use plastic bags). Start out with one of their bestsellers, the Stand-Up 100% Silicone Reusable Food Storage Bag… and chances are you'll want the rest of their product line, too.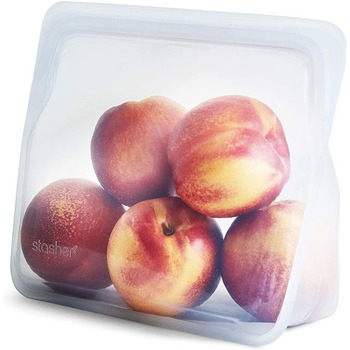 Add a little sweetness to your life courtesy of Beekeeper's Naturals B.Powered, a super-tasty superfood honey that combines high quantities of therapeutic propolis, royal jelly, and bee pollen to promote overall balance while giving your body immune support and energy. Supporting Beekeeper's Naturals means supporting their mission to keep bees happy and healthy, as the global bee population is on the decline due to widespread habitat loss, increased use of pesticides, and climate change. The brand has committed themselves to sustainable beekeeping and eliminating pesticides from beehives and their products.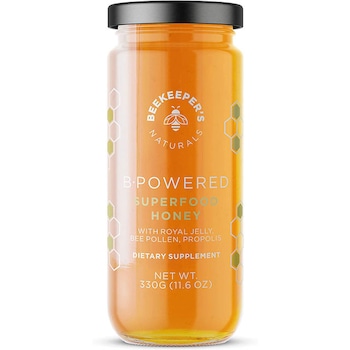 Keep the green vibes going with Nikki Reed's fave eco-friendly products and celebrity eco-friendly brands!
Source: Read Full Article