I Bought This Top-Rated Denim Jacket From Nordstrom, and Now I Wear It 7 Days a Week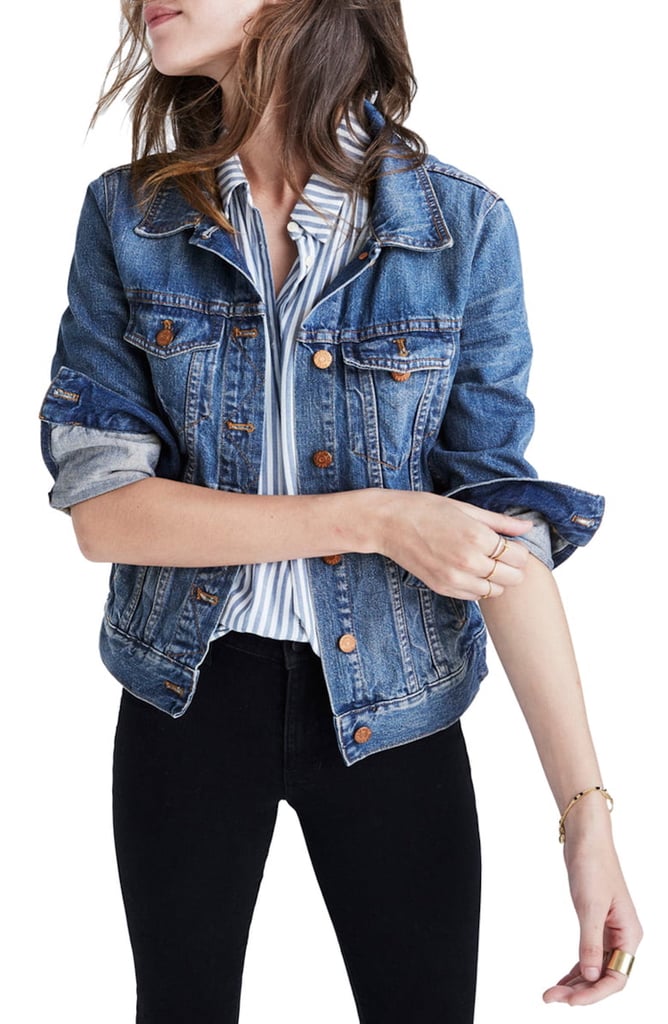 I Bought This Top-Rated Denim Jacket From Nordstrom, and Now I Wear It 7 Days a Week

Much like my belief that pineapple should never be on pizza, my opinions on jean jackets are very strong. Each year, I spend months looking for the perfect option for the season. Yes — I like to buy a fresh one each year because I wear mine so freakin' much.
I have several requirements when searching for the perfect denim jacket. For starters, I want it to have brass or gold buttons. I am a gold jewelry girl, and it makes me a little crazy when my jacket buttons clash (think I'm completely nuts yet?). Secondly, it has to have a relaxed fit that's not too stiff; I want to be comfortable when I'm wearing it all day long. Lastly, I prefer a medium wash because it truly goes with everything.
So, after many hours spent weighing my options, I purchased this Madewell Denim Jacket ($118). I sized up because a few customers said it ran a little small, and I'm so glad I did. The fit is perfect and the design ticks off all my boxes. It even includes interior pockets, which are great for stashing your iPhone or wallet.
This jacket is so well made, I know I'll wear it long beyond my usual one year mark. It comes in sizes XX-Small to 3X, so it's great for a variety of body types. My coworkers love it so much, two of them bought it for themselves. If you're on the hunt for a new denim staple, take my word for it and give this option a try. Read on to see how I style it myself.
Source: Read Full Article