I'm Serious About My PJs, and This $34 Short Set Blew Me Away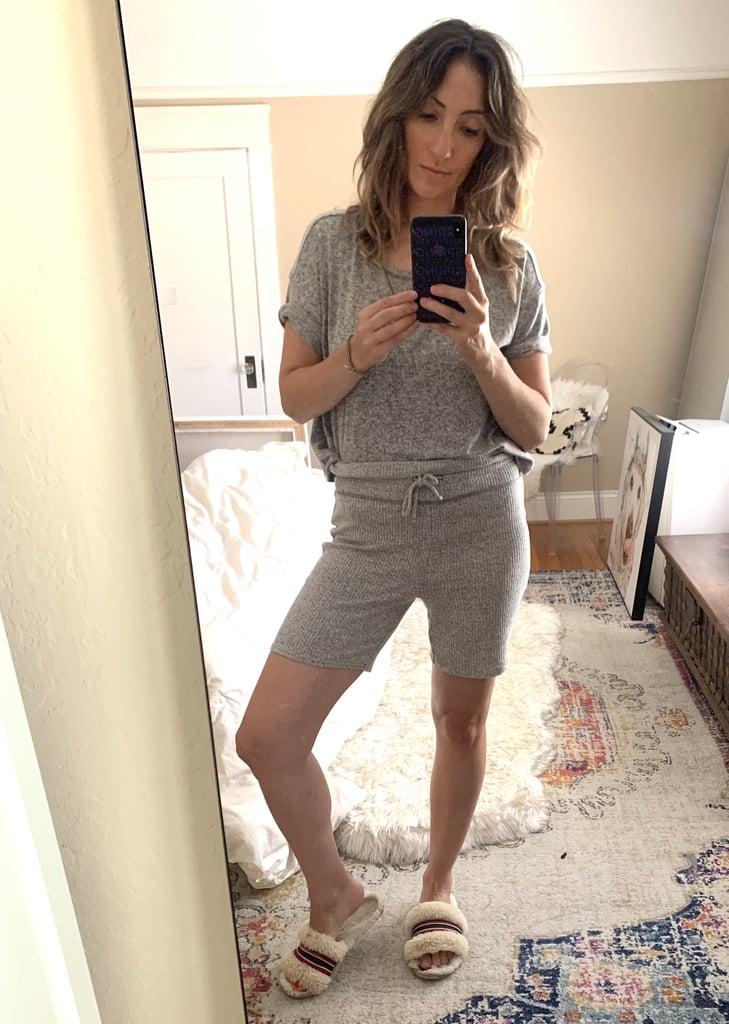 I'm Serious About My PJs, and This $34 Short Set Blew Me Away

I'm particular when it comes to loungewear — it has to be cute and extremely comfortable. If I can't bend down in a pair of joggers without yanking them up, they're getting sent back! I have a ton of daytime loungewear, but lately, I've been struggling to find pajama-style loungewear I want to sleep in. When I go to bed I don't like lightweight materials, so when I search for sleep-worthy PJs, I tend to look for thicker fabrics with tons of stretch.
I recently spotted these Old Navy Cozy Rib-Knit Rollover-Waist Pajama Shorts ($17) and knew they had major potential. Next I found a matching Cropped Plush-Knit Pajama Lounge Top ($17) to go with it.
When the package arrived, I ripped it open, touched the fabric, and said, "Holy crap, this is soft!" The shorts were absolutely perfect. I had a hunch based on the way they fit the model they'd be a little loose, and they were. The knit is ribbed and a mix of rayon, polyester, and spandex. I put them on and fell in love immediately. They hit a few inches above my knees but are long enough so my thighs don't touch while I sleep (a pet peeve). The waistband has a built-in tie with an even softer rollover waist that sits softly on the skin. The matching top is luxe and has a boxy cut, though it isn't ribbed, so they have different textures to them. The set also comes in a darker charcoal material and I'm absolutely going to get it.
Source: Read Full Article