Jared Leto Just Re-Created Gucci's Creepiest Runway Moment on the Met Gala Red Carpet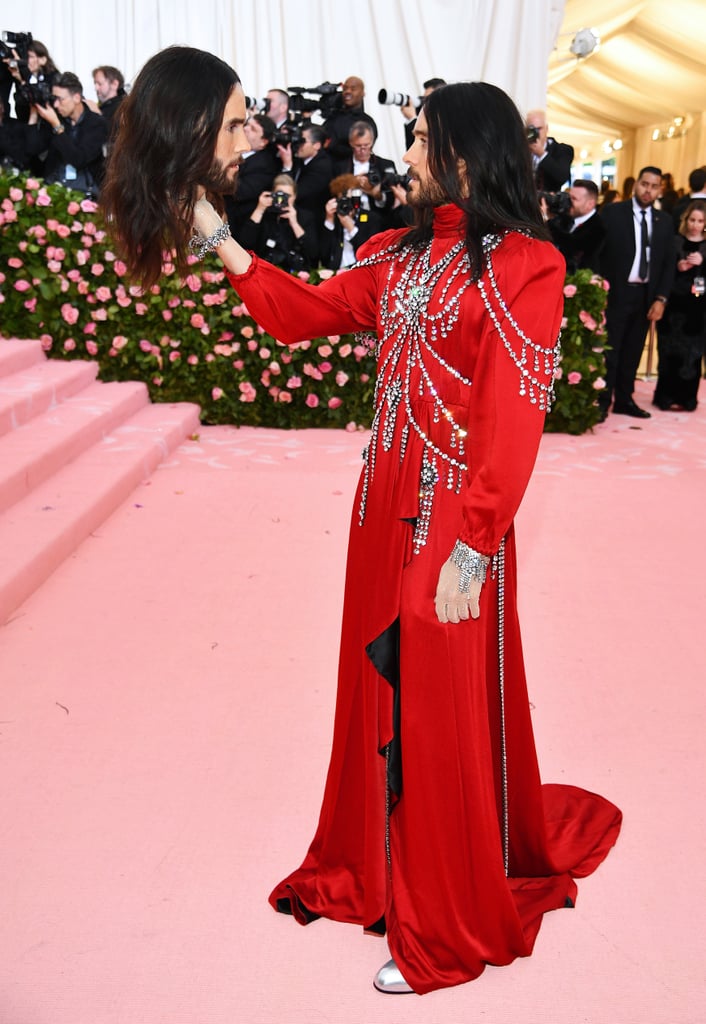 Jared Leto Just Re-Created Gucci's Creepiest Runway Moment on the Met Gala Red Carpet and Is Officially the King of Camp

If there is ever a place to make an obscure fashion reference, it's the 2019 Met Gala red carpet — and that's exactly what Jared Leto has done. Showing up to the red carpet with co-chair Alessandro Michele, the creative director of Gucci, Leto gave us runway-to-red carpet realness, carrying the creepiest runway accessory we've ever witnessed.
Making his Met Gala appearance in a rhinestone-festooned red silk gown by the Italian fashion house, Jared Leto accented his Gucci ensemble with dazzling jewels and . . . his head. A chocie! But this isn't just the creepeist take on camp, it's actually a reference to Gucci's Fall 2018 runway during Milan Fashion Week where two models came down the catwalk carrying replica's of thier own heads.
While the meaning of Michele's design can be left for interpretation, we'll just go ahead and categorize it as the most head-scratching look to hit the carpet thus far. Witness the look for yourself ahead (including Shawn Mendes getting a real kick out of the shtick) and, for context, check out the two runway looks from Gucci's Fall 2018 show.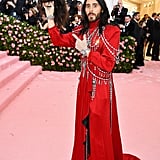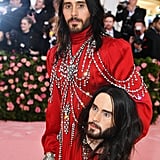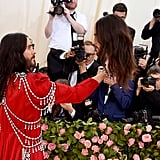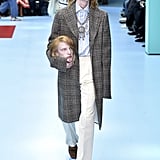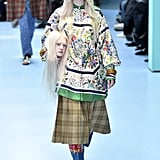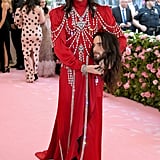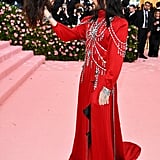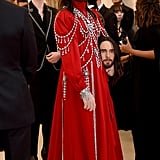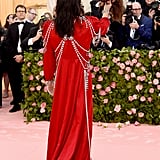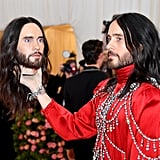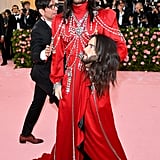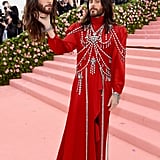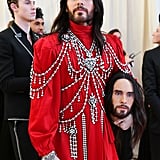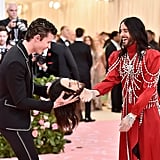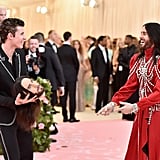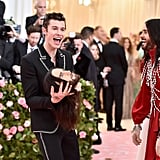 Source: Read Full Article