Mother's Day Gift Guide: Celeb Makeup Artists Reveal Their Must-Haves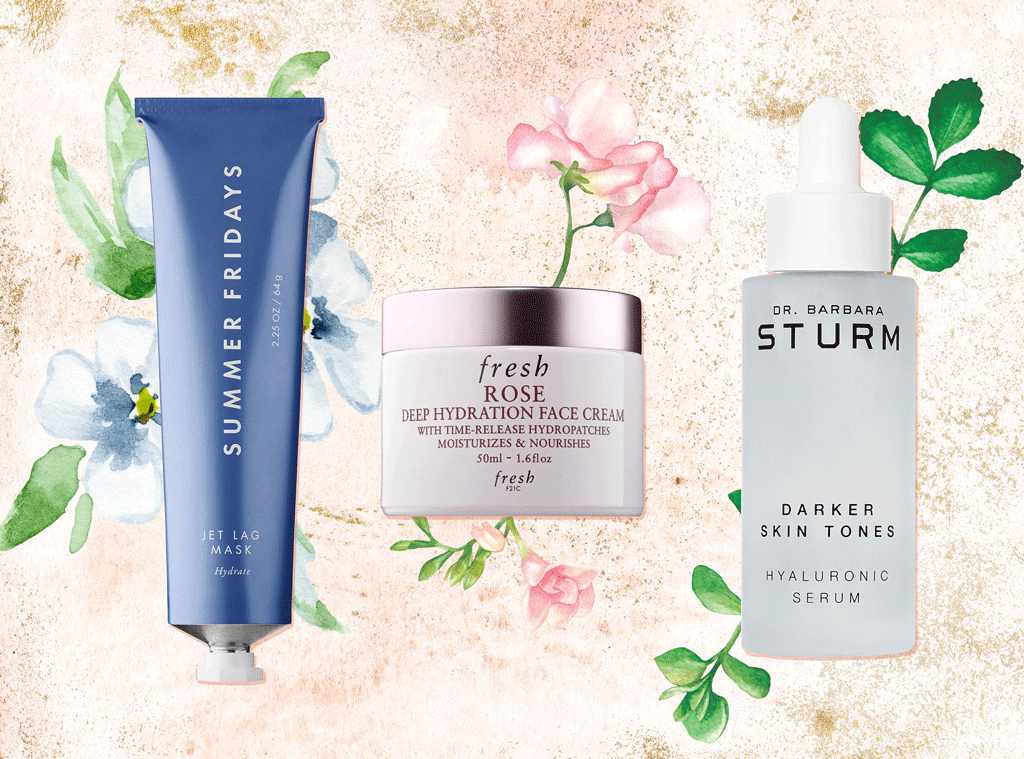 It's a beautiful day to celebrate mom!
The countdown is officially on for Mother's Day 2019 and if you're like the majority of Americans, chances are you still need a fabulous gift to make Sunday extra special.
Lucky for you, E! News is here to help with a fabulous gift guide.
We were able to chat with some of Hollywood's most talented makeup artists and ask them to share a beauty product that would make a fantastic gift for the mother figure in your life.
With their experience on countless photo shoots and red carpets, these glam squad members know a thing or two about products that will make ladies look and feel their absolute best.
In other words, their gift picks are sure to be winners when Sunday comes around.
Without further ado, take a look at a few beauty products that may have mom smiling from ear to ear this weekend in our gallery below.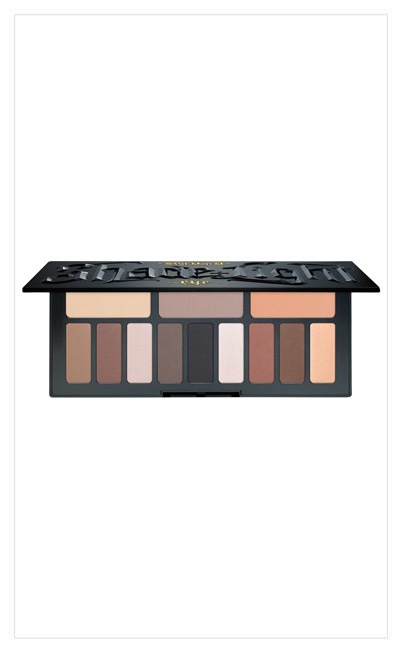 Adam Burrell

Instagram
Recently Worked With: Jennifer Hudson, Oprah Winfrey, Ava DuVernay and Winnie Harlow
Gift Pick: Kat Von D Shade + Light Eye Contour Palette, $48
"The Kat Von D Shade + Light Eye Contour Palette is the ultimate collection of nudes, everything your Mom needs to create a fool proof, natural but defined eye. The shadows are easy to apply, easy to blend and they don't crease into fine lines and wrinkles, the little how to insert is a really useful touch."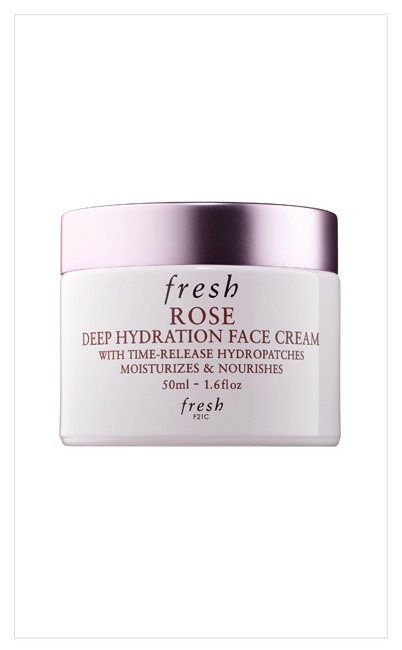 Alexx Mayo

Instagram
Recently Worked With: Mariah Carey, Lizzo, Kimora lee Simmons and Tinashe
Gift Pick: Fresh Rose Deep Hydration Moisturizer, $42
"Give your mom what she deserves! Deep hydration Rose cream from Fresh Beauty. A beautiful gel cream that has time released moisture, giving you hydration for petal soft skin! Why give a dozen roses when she can have the ultimate softness that's as soft as a rose."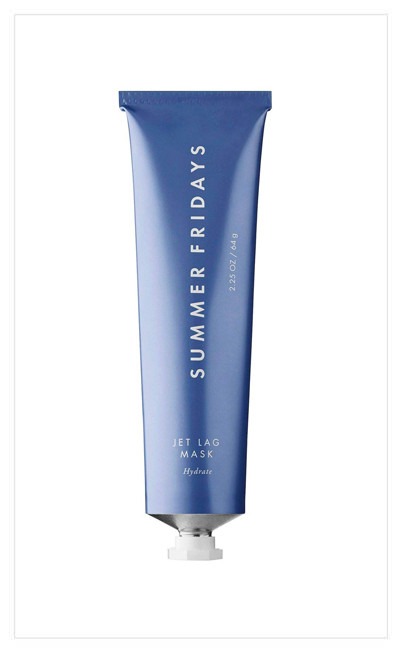 Christiana Cassell

Instagram
Recently Worked With: Chloé x Halle and Malika and Khadijah Haqq
Gift Pick: Summer Fridays Jet Lag Mask, $48
"The Jet Lag Mask is any mother's skincare dream! It contains vitamin C&E and can double as a moisture or a mask. You can apply it for 5min or overnight. It will revitalize and hydrate the skin…leaving it soft supple!"
Article continues below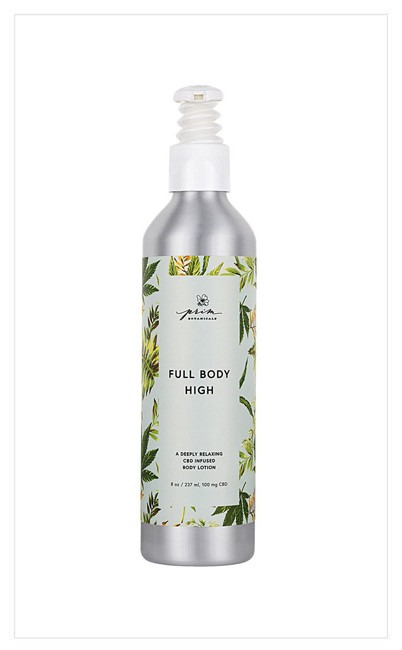 Daniel Blaylock-Napolitan

Instagram
Recently Worked With: Stephanie Hollman, Chloe Lukasiak, Lacey Chabert, Carol Burnett and Katharine McPhee
Gift Pick: Prim Botanicals Full Body High—A Deeply Relaxing CBD Infused Body Lotion, $56
"This product has MOM written all over it! A calming body lotion infused with CBD for the ultimate release of stress, anxiety, aches and pains! MOM, right?! (Disclaimer: CBD comes from hemp and does NOT contain THC) The scent is a combination of tingly Peppermint, Philippine Elemi, Myrrh and a whisper of Rose. 'Favorite Child' Award guaranteed with this Mother's Day gift!"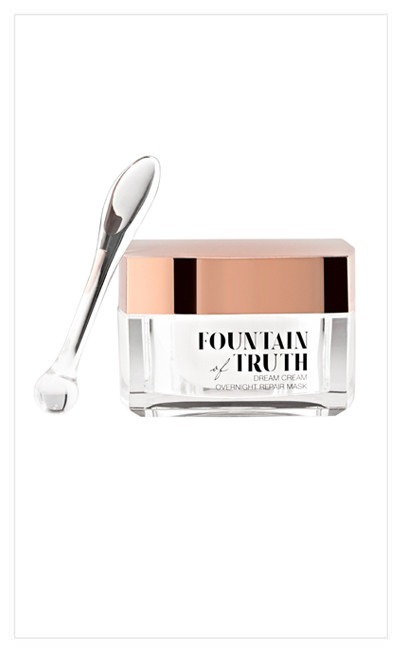 Emma Willis

Instagram
Recently Worked With: JoJo Fletcher, Giuliana Rancic, Kristin Cavallari, Audrina Patridge, Ashley Greene, Becca Tilley and Jana Kramer
Gift Pick: Fountain of Truth's Dream Cream Overnight Repair Mask, $60
"Quite literally it's a 'Dream Cream.' It wakes the skin up with a smoother much brighter dreamy glow by replenishing moisture & fullness overnight (I personally leave it on the next morning without even washing my face LOL) BEST luxury looking packaging yet great value gift for Mothers Day as it improves the overall feeling & texture of your skin and adds a luminous glow that ALL Mamma's want and darn deserve!"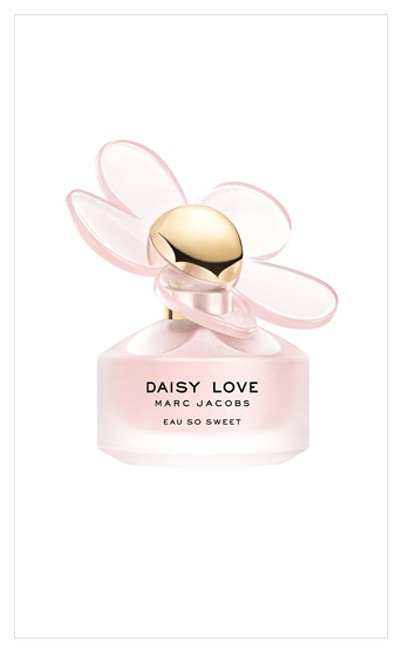 Gilbert Soliz

Instagram
Recently Worked With: Peta Murgatroyd, Mariah Carey, J.K. Rowling, Kim Petras and Olivia Culpo
Gift Pick: Marc Jacobs Daisy Love Eau So Sweet, $104
"This fresh and sweet scent is perfect for these warm summer months. I also love Marc Jacobs' New Nudes, sheer gel lipstick set. It's for the perfect pout. Nude lips are an easy way to complete any look. These 3 shades match and compliment all skin tones."
Article continues below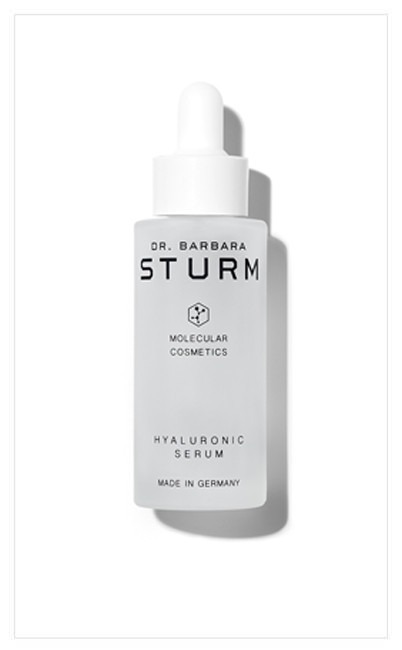 Hailey Hoff

Instagram
Recently Worked With:Ashley Tisdale, Tanya Rad, Whitney Port, Teddi Mellencamp and Molly Sims
Gift Pick: Dr. Barbara Sturm Hyaluronic Serum, $300
"I believe that to achieve the best look with or without makeup, it always begins with skin. I prep my clients' skin with this serum no matter their skin type and the makeup always looks and sits better on their skin."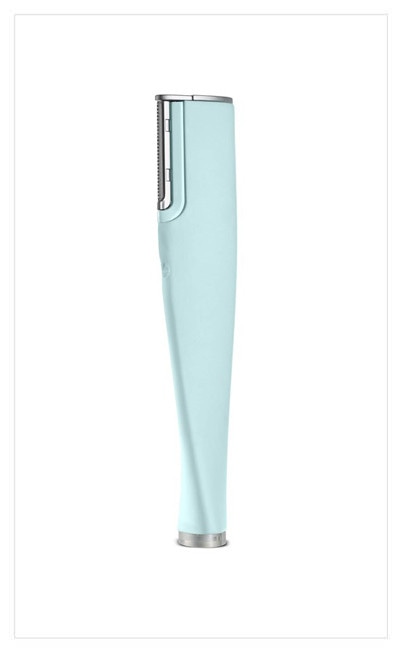 Jamie Greenberg

Instagram
Recently Worked With: Kaley Cuoco, Rashida Jones, Kristen Stewart, Joey King and Molly Shannon
Gift Pick: Dermaflash, $149.85
"If you want your skin to be the best version of itself you need this! I am obsessed, it exfoliates and takes away any unwanted facial hair, leaving the skin soft and perfect alone or with makeup!"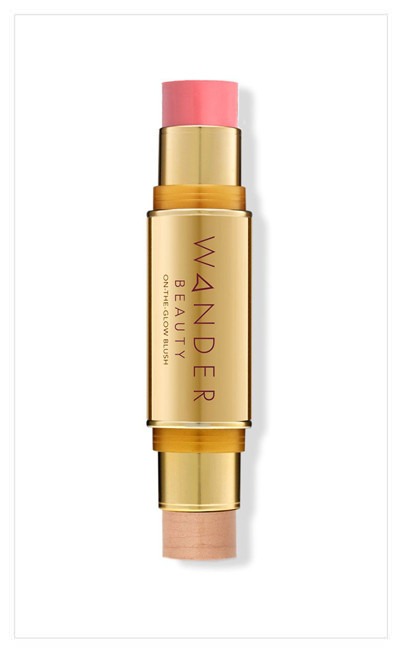 Jared Lipscomb

Instagram
Recently Worked With: Jessica Graf, Chrishell Hartley and Beth Dover
Gift Pick: Wander Beauty On-the-Glow Blush and Illuminator, $42
"Not only is the packaging chic, this dual ended cream stick is so easy to use. You can apply both the highlighter & blush with your fingers! It's a great gift that will get so much use. I love to use the highlighter on the high points of the face as well as on the eye lids as an eyeshadow; I also love to use the blush as a lip color. It's the perfect product for the makeup novice or the expert who just wants to up her glow!"
Article continues below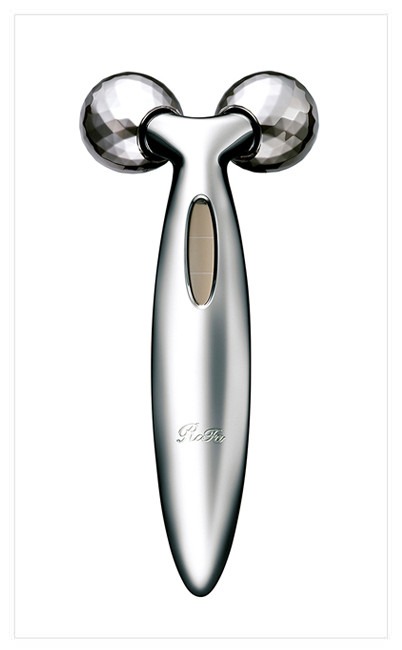 Jessica Payne

Instagram
Recently Worked With: Jessie James Decker, Ashley Greene, Alyssa Milano, Ali Fedotowsky and Leann Womack
Gift Pick: ReFa Carat Face, $220
"I love this for Mothers Day because no one is more deserving than an at home facial massage than mothers. Refa is the best facial roller I have used, it has double "drainage" rollers that give you a professional kneading experience which helps to tighten skin and depuff. Considering most moms don't get that much sleep or have time to go to a spa, this is something you can give them that they would never indulge in for themselves. It's like you are gifting them the best facial at their own fingertips."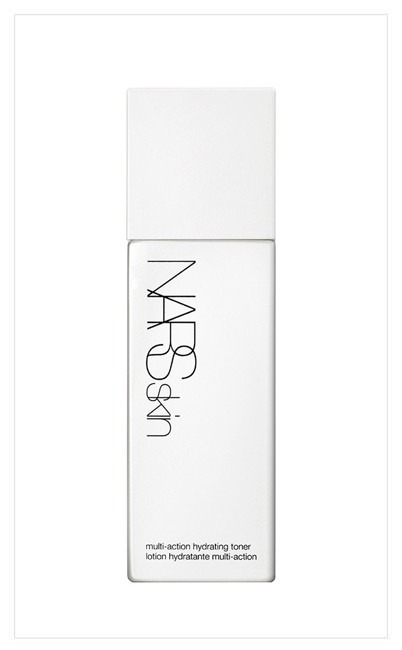 Katrina Guevara

Instagram
Recently Worked With: Kelly Dodd and Vicky Gunvalson
Gift Pick: NARS Multi-Action Hydrating Toner, $32
"NARS Multi-Action Hydrating Toner is a perfect gift for Mother's Day! As a makeup artist, I love to use this product on my clients. The citrus derived ingredients in this product exfoliate dead skin off to reveal more hydrated and brightens the skin along with giving them a youthful appearance. What mother doesn't want that?!"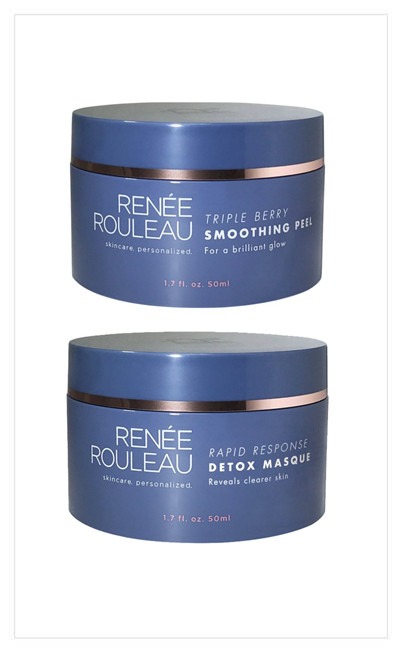 Kindra Mann

Instagram
Recently Worked With: Busy Philipps, Mandy Moore and Maisie Williams
Gift Pick: Renée Rouleau Rapid/Peel Duo, $152
"I love this rapid peel duo kit as a gift for Mother's Day because it's the perfect at home pampering combination. Skincare like masks and peels make great gifts because they are sometimes the extra steep that we often forget to do or buy for ourselves. This mask/peel combination is a great pick me up for achieving glowing healthy skin."
Article continues below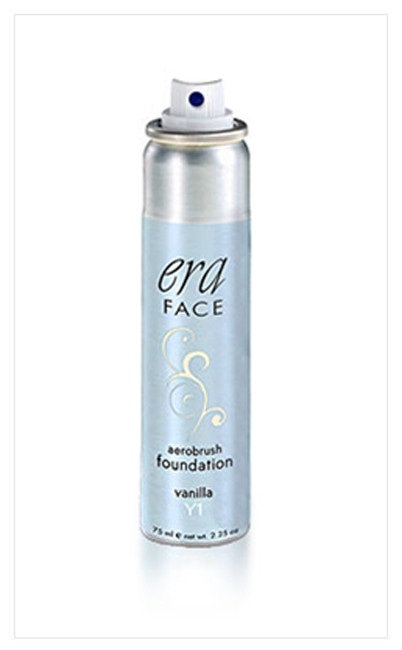 Lauren D'Amelio

Instagram
Recently Worked With: Lauren Sorrentino, Renee Graziano, Dolores Catania, Siggy Flicker and Erica Mena
Gift Pick: ERA FACE spray on Foundation, $55
"Era Beauty—FACE aerobrush foundation is an amazing Mother's Day gift for moms of all ages. This foundation is perfect for moms on the go who do not want to have to reapply throughout the day. It is made with medi-spa levels of vitamins & botanicals, it is transfer & water resistant. I love using this foundation for everyday looks and red carpet glam. Era photographs beautifully and looks flawless in person without looking heavy on the skin. I recommend applying it with a damp Beauty Blender sponge!"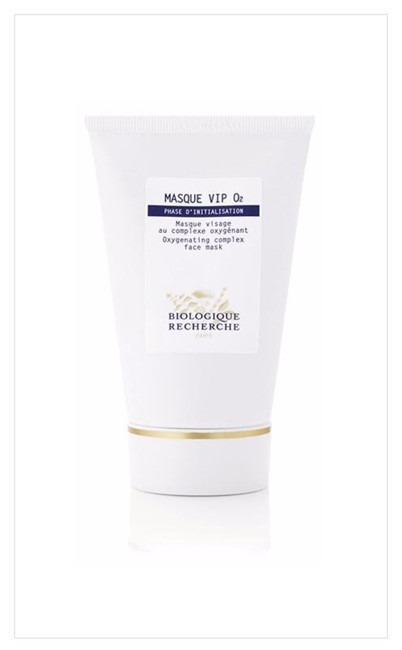 Lindsay Doyle

Instagram
Recently Worked With:Maren Morris, Miranda Lambert, Lily Aldridge, Rita Wilson and Little Big Town
Gift Pick: Biologique Recherche Masque VIP O2, $146
"As a mom of 7-year-old twins myself, I'm always busy and on the go. This Mask is the perfect thing for me to relax and unwind after a long day, while keeping my skin looking fresh. Biologique Recherche Masque VIP O2 would be a perfect gift for any mom. This mask is recommended for tired and/or stressed skin. You can also put the mask in the refrigerator prior to use and applied in a thick layer to soothe and calm. The results will leave your skin beautifully soft and glowing!"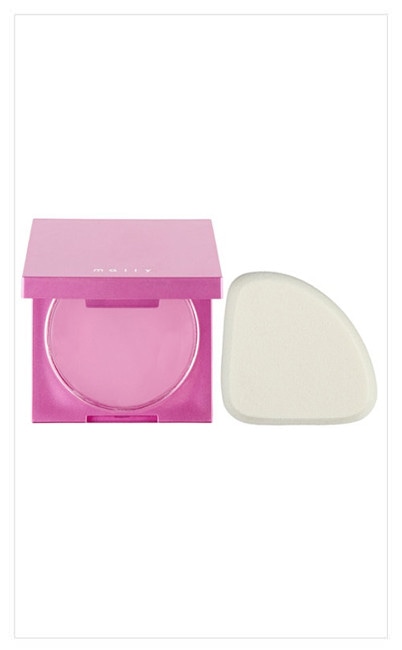 Mally Roncal

Instagram
Recently Worked With: Beyoncé
Gift Pick: Mally Face Defender with Sponge, $37
"Translucent powder is the enemy! This product mattifies skin, make pores and wrinkles disappear and finishes your look with this modern way of setting your makeup!"
Article continues below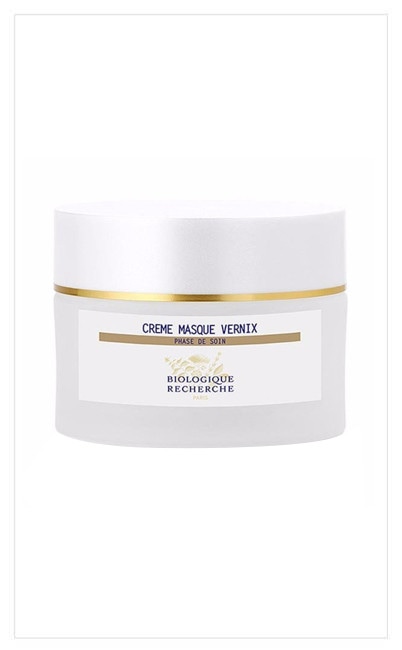 Moani Lee

Instagram
Recently Worked With: Kacey Musgraves, Miranda Lambert, Natalie Portman, Kristin Bell, Greta Gerwig and Julie Bowen
Gift Pick: Biologique Recherche Crème Masque Vernix, $190
"In many cases, mom's are extraordinary superheroes who masterfully juggle varied roles of being care-giver, spiritual guide, wife, sister, daughter, friend, colleague and the list goes on. Very rarely will they put themselves first when it comes to self care and self rejuvenation. Biologique Recherche is a beautiful French skincare company started about 40 years ago by a biologist, physiotherapist and a doctor. And Crème Masque Vernix is one of my favorite go-to products for fatigued, stressed and dehydrated skin. The Masque mimics the original composition of the protective layer on baby's skin at birth with active ingredients rich in lipids, proteins and antioxidant peptides. It's amazing and I never travel without it!"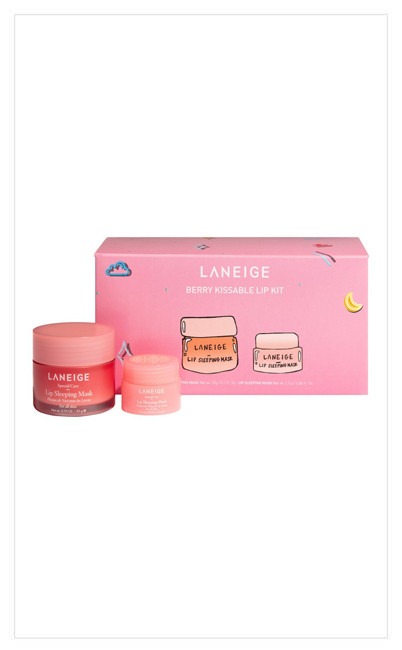 Samuel Rauda

Instagram
Recently Worked With: Chrissy Teigen, Kylie Jenner, Paris Hilton and Camila Cabello
Gift Pick: LANEIGE Berry Kissable Lip Kit, $22
"This Mother's Day is the perfect time to gift your mom with the best makeup products that are some of my personal favorites! Before any application, I love to coat the lips with LANEIGE Lip Sleeping Mask. It's important to moisturize these area's to reduce fine lines and dryness. This mask is rich in Vitamin C and antioxidants which help restore and nutrition the lips."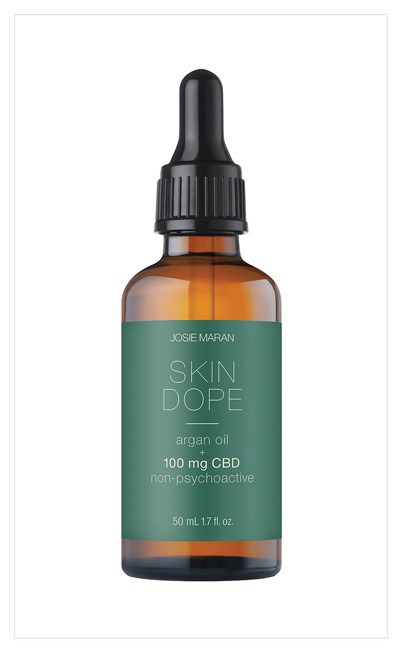 Sean Harris

Instagram
Recently Worked With: Chandler Kinney, Serayah, Erika Jayne and Chloe & Halle
Gift Pick: Josie Maran Skin Dope Argan Oil + 100 mg CBD, $78
"Any mom will love this universal soothing beauty oil! It is Argan Oil infused with CBD oil and helps to calm irritated or fatigued skin. It can be used as part of your skincare routine or added to your foundation to give a beautiful radiant glow."
Article continues below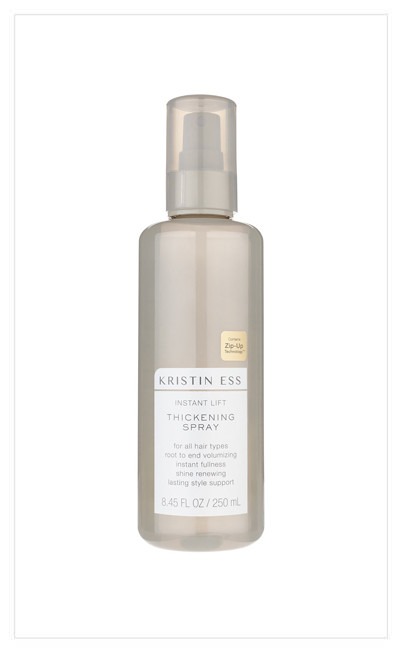 Tarryn Feldman

Instagram
Recently Worked With: Kelsea Ballerini, Danielle Bradbery, Kaitlyn Bristowe and Lindsay Vonn
Gift Pick: Kristen Ess' Instant Lift Thickening Spray, $14
"This line is luxury without braking the bank! The entire line is great and now she has tools! You can get an entire personalized hair kit for someone for under $100! Amazing!"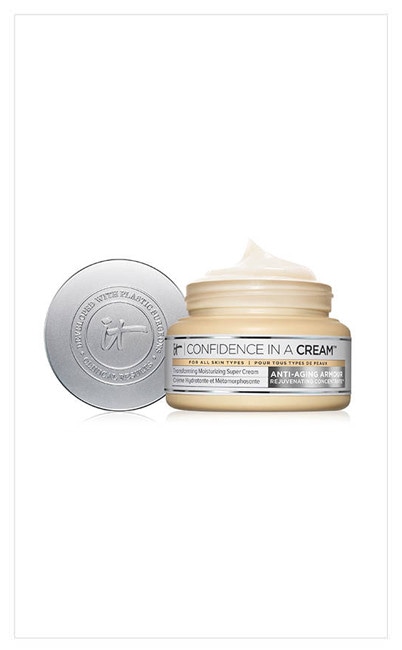 Valerie Noble

Instagram
Recently Worked With: Meghan Markle, Regina King, Tamra Mowry-Housley and Roselyn Sanchez
Gift Pick: IT Cosmetics Confidence in a Cream Moisturizer, $48
"It's an amazing super hydrating moisturizer that improves the look and texture of your skin with ingredients like collagen and hyaluronic acid, plus skin-loving niacin, peptides, ceramides, shea butter and vitamin E. Perfect for morning and night use. Don't forget to apply on your neck for anti-aging! Perfect for moms on the go who need hydration!"
So what are you waiting for? It's time to get shopping! After all, there are only a few days left before mom's big day!
Don't miss E! News every weeknight at 7, only on E!
Source: Read Full Article