The $45 Dress I'll Be Dressing Up & Down All Summer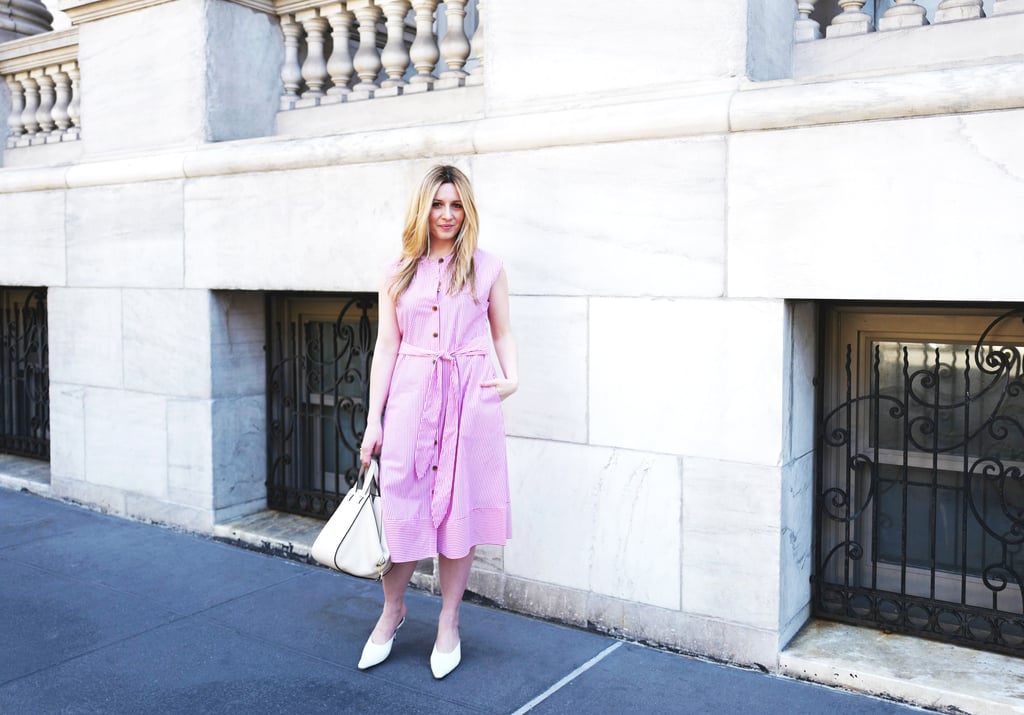 The $45 Find I'll Be Dressing Up and Down All Summer

When I love an item, I love it hard. So hard that I become an unabashed outfit repeater. Weird flex? Maybe. But as a fashion editor, part of my job is to prove why an item is worth buying rather than just curating lists and saying, "Hey, look! This is a pretty thing!" I understand the importance of versatility and getting all the bang for your buck when you buy a new piece. Plus, my personal style philosophy is all about a well-edited wardrobe of pieces you can wear multiple ways (like this puffy-sleeve top, for example) — some folks in the biz refer to this as capsule wardrobing.
I think the concept of acquiring items you don't have to think too hard about is genius. On the day you choose to wear a certain piece, you know exactly how you're going to style it (a real time saver if you're used to changing four or five times before heading out the door). Sure, I do realize the idea of repeating the same few outfits over and over can feel grim. But when you consistently get compliments on certain items or combos and feel like dynamite in them, repetition is suddenly more appealing, right?
So, back to items I love hard. Dresses. I love them real hard. Specifically, midlength dresses I can wear at the office with smart accessories and with sneakers during my commute or off duty. I'm very particular about silhouette, fit, and fabric (especially during the Summer), and this belted button-down dress from the POPSUGAR collection at Kohl's new April drop fits the bill on all accounts.
In structured-but-not-stiff poplin cotton, this striped style (available in red and blue) is smart without feeling stuffy and a more feminine version of my other go-to office outfit formula of a button-down shirt and jeans (which I simply cannot tolerate when the weather soars above 80 degrees). With a self-tie belt, the dress nips in at my waist while flowing comfortably over my hips and thighs (a crucial detail since I'm not a fan of overly snug silhouettes in general, let alone at work) and buttons down so I can wear it slightly open over pants or even a bathing suit on vacation. Basically, it's the do-it-all dress you can plan to see me in at least once a week from now until September.
To give you an idea of how I'll be wearing it, ahead, check out two easy outfits that have found their way into my lineup. Plus, shop the extras I styled along with them.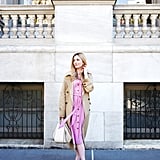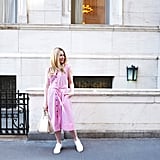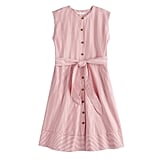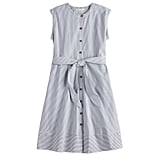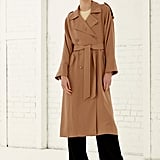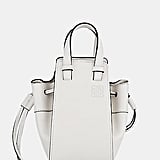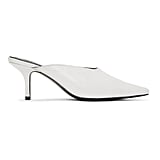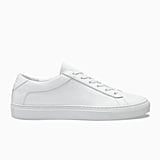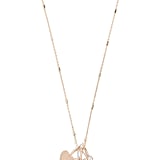 Source: Read Full Article