9 Famous Parents Who Are Raising Their Kids Without Gender Stereotypes
Megan Fox, Olivia Wilde, Kate Hudson, and more celebrity parents want their children to feel free to express themselves, and know they can do whatever they want in life — regardless of their gender.
All parents want to raise happy and healthy children who are free to be exactly who they want to be. For some moms and dads, they start instilling these values in their kids from day one, letting them know they can do whatever they want in life — regardless of their gender.
That's why many parents have now chosen to raise their children without the pressures of gender stereotypes, allowing their kids to follow their own interests even if it's not what's typically expected by society. After all, not all little girls love dolls, and not all boys want to play with trucks! By allowing their kids not to be boxed into gender stereotypes, they're free to express themselves and grow up into well-rounded individuals.
Find out how these celebs are raising their children…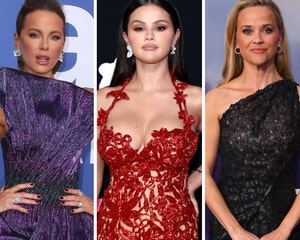 9 Actors Who Were Told They Weren't Sexy Enough For Hollywood
1. Olivia Wilde
Olivia Wilde wants her two children to grow up without the traditional messaging of gender roles." As a mom, Olivia says she's actively trying to reject notions such as boys having to like blue and girls being forced to like pink — or that boys should like superheroes and girls should like playing with dolls. She hopes by doing so, she can prevent her children from developing "the artificial mental barriers" that limit what people can and can't do.
"I encourage my daughter to embrace her love of Spiderman and the blue Power Ranger instead of the pink Power Ranger. This doesn't mean that I prevent her from playing with her collection of baby dolls, which she loves very much. But I do really try to make sure that neither of my kids put themselves into binary categories. I think that's a parent's job, and it's something I wasn't as keenly aware of before I had kids," Olivia wrote in a piece for NBC's THINK.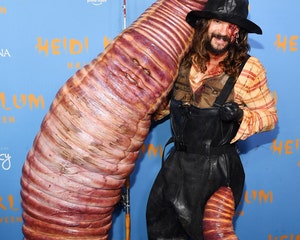 10 Celebrities Who Go All Out For Halloween
2. Megan Fox
Megan Fox wants to encourage her three sons to be whoever they want to be, especially when it comes to her child Noah. Megan says that Noah "started wearing dresses when he was about 2," so she decided to buy a bunch of books that "addressed these things and addressed a full spectrum of what this is."
"Some of the books are written by transgender children. Some of the books are just about how you can be a boy and wear a dress; you can express yourself through your clothing however you want," Megan shared with Glamour UK.
She continued, "So from the time they were very young, I've incorporated those things into their daily lives so that nobody feels like they are weird or strange or different. I can't control the things that other children — that they go to school with — have been taught and then repeat to them. [But] I'm so proud of my kids."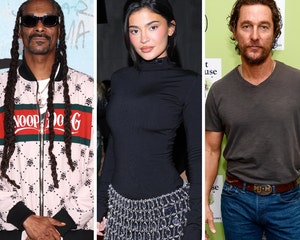 13 Celebs Who Spilled On Their Very Unexpected Fears and Phobias
3. Kate Hudson
After Kate Hudson welcomed her third child, a little girl named Rani, she opened up about the "genderless approach" she takes to raising all of her kids. Kate explained that she planned to raise Rani the same way she raised her two sons.
"[Having a daughter] doesn't really change my approach, but there's definitely a difference. I think you just raise your kids individually regardless — like a genderless [approach]. We still don't know what she's going to identify as," Kate told AOL in 2019.
She continued, "I will say that, right now, she is incredibly feminine in her energy, her sounds and her way. It's very different from the boys."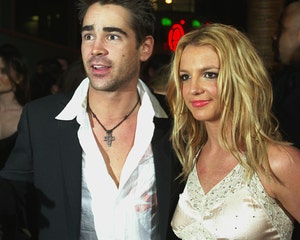 15 Secret Celebrity Hookups That Weren't Revealed For Years
4. Pink
Pink doesn't like to use labels, whether it's for herself or her two children. The musician says she instead tries to foster a gender-neutral environment for her kids as they grow up in the hopes that they know they can be anything they want, regardless of what society says.
"I feel like gender-neutral is in itself a label and I'm label-less. I don't like labels at all so I believe that a woman and a girl can do anything," Pink told People in 2018.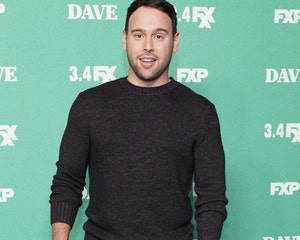 All The Clients Who Have Left Scooter Braun
5. Zoe Saldaña
Zoe Saldaña and her husband, Marco Perego-Saldaña, have been very conscious of how gender stereotypes affect children while raising their three kids: Zen, Cy and Bowie. She says that they're trying to raise their boys in a "gender-fluid environment," where they get to see their mom and dad fill all sorts of roles in the household.
"When you look at parenting, the whole thing about matriarchy and patriarchy, and Daddy's little girl and Mama's boys — my husband and I find that completely ludicrous and absolutely unhealthy for the upbringing of a child," Zoe told People. "You're giving them a very distorted and limited view on what a female role is supposed to be in a family and what a male role is supposed to be."
To avoid those stereotypes, Zoe says she and Marco "swap back and forth" with their roles, explaining, "He's the bad cop, I'm the good cop and vice versa. There's no such thing as, 'Mom's the boss, listen to your mother.' No, listen to your father as much as your mother because we stand as a unit."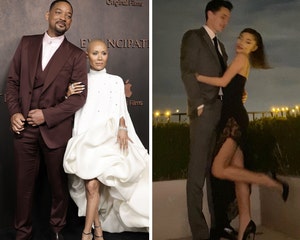 13 Famous Couples Who Kept Their Breakup a Secret
6. Dean McDermott
Dean McDermott is all about letting his children express themselves, regardless of gender norms. Back in 2012, he made headlines when he shared photos getting a pedicure with his daughter Stella, but to him, it was no big deal. In fact, he shared that he had also encouraged his then-five-year-old son Liam to get his nails done, too.
"It's a fun way to express yourself as well as getting your nails trimmed, buffed, and all the nasty bits removed from under your nails. Bleck!! My son Liam asked if he could get his nails done like dad, and I was thrilled. I want him to try things; I want him to think outside the box. I want him to be an individual, and a free thinker," Dean wrote on his now-deleted website.
He continued, "Liam even went one further. He asked if he could get his nails painted like mom and his sister Stella. I gladly obliged him. He would get his nails done with black and yellow like Batman, or red and blue with spider webs. He was a superhero and a rock star. Whatever his little imagination could conjure up. I'm so proud of him. He made a decision, and he stood by it. Good, bad or indifferent."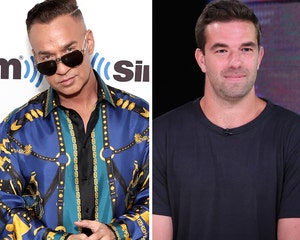 13 Celebrities Who Met While They Were Behind Bars
7. Amber Rose
Back in 2016, Amber Rose faced backlash after allowing her son Sebastian to get a manicure and pedicure. Amber fought back against gender norms, telling critics that they shouldn't put a limit on children's creativity.
"We encourage our children to paint, draw and be creative so why block them from their creativity when it comes to self expression? F— standards and gender roles! Let your children be great!" Amber wrote on Instagram.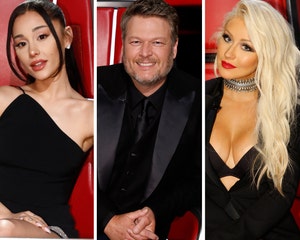 Every Celebrity Coach Who Has Quit The Voice
8. Gwen Stefani
Gwen Stefani doesn't enforce gender stereotypes with her three sons and allows them to express themselves however they'd like. Whether it's painting their nails pink or making a unique fashion statement, Gwen stands by her children's decisions.
"What I like to say is that being unique and original is what makes me happy, and I think that rubs off on them," Gwen told Entertainment Tonight in 2015. "My sons did nails just the other day, and the only reason was because their nails were so disgusting! We really played 'salon' and we did tiger stripe nails. I said to Kingston, 'Are you sure you wanna do pink, because you're gonna go to school tomorrow? Are you sure you're not gonna be embarrassed?' He said, 'No, I don't care; it's a cool color.'"
She continued, "It's really important more than anything else to not be talked into something, to stand your ground and to be able to be strong about what you feel. I don't want them to try to be like everyone else, and at that age, everybody just wants to have the same shoes everybody else has, and I don't really like that. If they do want to, I'll support that as well. You just want them to be happy. It's a short life and it goes by so quick."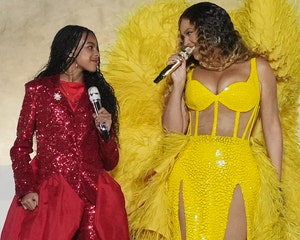 11 Musicians Who Have Performed With Their Kids On Stage
9. Halle Berry
As Halle Berry raises her son Maceo, she says she's very conscious of what she's teaching him about gender stereotypes. She says that based on conversations she started having with him when he turned 5, she realized that he'd already been taught by other people that men are superior to women.
"I've had to really break that down for him and give him a new perspective, and challenge those thoughts and ask him to identify where that comes from, and if he believes that or not and challenge what he's subconsciously getting from somewhere," she said on a panel for the Sundance Film Festival.
She continued, "I can tell that because we're having those conversations he is going to grow as a deep thinker on the subject. He's going to be determined not to just accept it. I keep challenging him all the time, like, 'Well, why is that a girl color?' It makes him stop and he has to really start thinking about it at seven years old and so I know that's what I, as a mother, have to continue to do."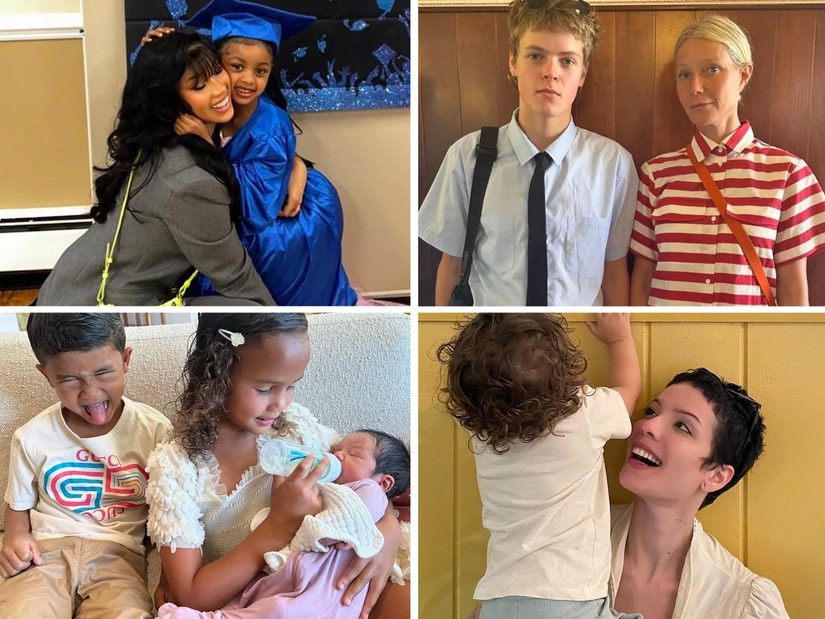 Source: Read Full Article