Aaron Paul Says He Gets No Residuals from Breaking Bad on Netflix: 'I Don't Get a Piece'
Breaking Bad star Aaron Paul says he's not making any money off of residuals on Netflix, even when the show is trending — fans can't decide if he's being a whiny millionaire or raising a legitimate concern about the current state of the industry.
As the actors guild (SAG-AFTRA) continues to strike, Breaking Bad alum Aaron Paul is speaking from the picket line, exposing one of the areas that used to keep working actors afloat and how it is no longer: residuals.
It used to be that working actors could keep themselves in the business on residuals from past work. If a show re-aired in syndication, they got a residual check. The same would go for VHS and DVD sales. But, as everything began transitioning to streaming, suddenly residuals dried up.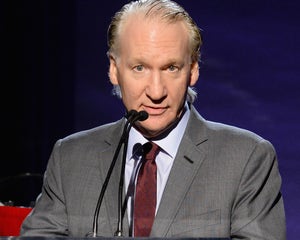 Bill Maher Says Writers Aren't 'Owed a Living,' Doesn't Know How Late-Night TV Has Survived
Now, there is no safety net for working actors below the line when even even top-bill stars like Paul are saying they're basically seeing nothing when it comes to residuals. As an example, Paul noted that despite the success of Breaking Bad on Netflix, he sees nothing.
Unable to render YouTube Video.
Picketing outside of Sony Studios last week, which produced Breaking Bad, Paul was interviewed alongside co-stars Bryan Cranston and Jesse Plemons by ET Canada, where he told the outlet, "I don't get a piece from Netflix on Breaking Bad, to be totally honest, and that's insane to me."
"Shows live forever on these streamers and it goes through waves, you know? I just saw the other day that Breaking Bad was trending on Netflix," he continued. "It's such common sense and I think a lot of these streamers, they know that they've been getting away with not paying people fair wage, and now it's time to pony up."
"The way things were structured ten years ago made a lot of sense," added Plemons. "It made it possible for actors, journeymen type of actors in the middle that are working just as hard, or harder– You know, those residuals went a long way … It wasn't all that long ago that I was in that same position."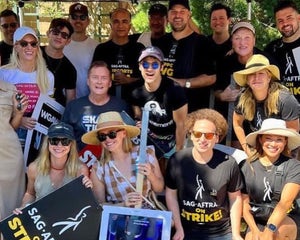 Glee Cast Reunites at Strike As Heather Morris Honors Naya Rivera with Picket Sign
"The AMPTP [Alliance of Motion Picture and Television Producers] is focused on making a lot of money by way of our art," Cranston argued. "We want to make a lot of art, and hopefully make some money at it."
Breaking Bad was a breakout show for AMC across five critically-acclaimed seasons. It blew up in the ratings with Season 4 in large part because Netflix began streaming the first three seasons, as noted by Variety. Sequel film "El Camino" was a Netflix original production.
Paul's comments started a debate on social media, with some seeing it as another millionaire whining about not making even more money. Others noted that if Paul isn't seeing any money, then neither are the actors with smaller roles, and they believe that's the point of his comments, and a large point for SAG-AFTRA in the strike.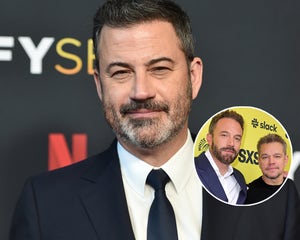 Jimmy Kimmel Was 'Intent' on Retiring Before Strike, Affleck and Damon Offered to Pay Staff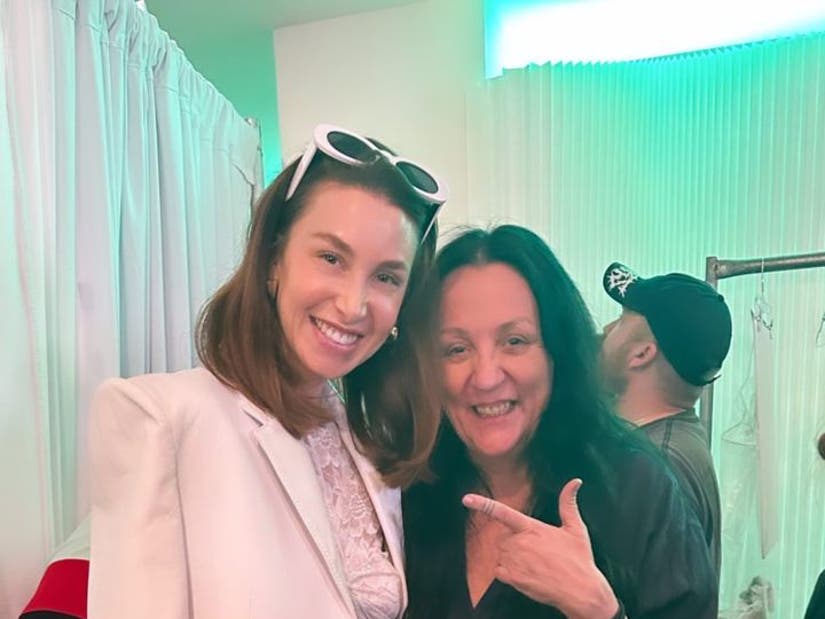 Source: Read Full Article