Alex Rodriguez Says Jennifer Lopez Didn't Say 'Yes' Right Away When He Proposed
Alex Rodriguez and Jennifer Lopez have quickly become one of today's most popular power couples. The retired baseball player and award-winning singer and actress first started dating back in February 2017, and they've been inseparable ever since. In early 2019, Rodriguez popped the question, but recently revealed that Lopez didn't say yes right away.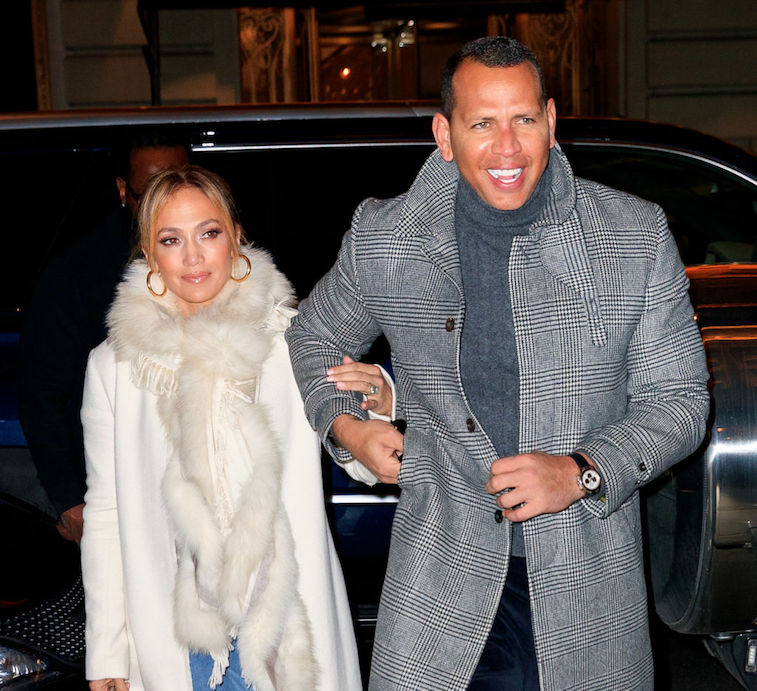 'J-Rod' first met back in 2005 but didn't start dating until 2017
Rodriguez and Lopez were first introduced back in 2005 when Lopez attended a Yankee game with then-husband Marc Anthony. The two spoke briefly, but of course, it was nothing romantic of the sort. Rodriguez was married to his then-wife, Cynthia Scurtis, with whom he shares two children, Ella and Natasha. Lopez has two kids, Emme and Max, with Anthony, but the couple divorced back in 2014. Then, just over two years ago, Lopez met Rodriguez once more outside of a restaurant, and the two struck up a conversation. Rodriguez asked her out later that night, and the rest is history.
Rodriguez said their families have blended very well
In an interview with Good Day New York on June 3, Rodriguez gushed about how well his kids get along with Lopez's kids. He said that Emme and Max are like the siblings his daughters never had. He went on to say that all of the children attend school in Miami and are loving it. The two often post photos together of their blended family, and most recently, Rodriguez, Lopez, and Scurtis all attended his daughter's middle school graduation together and seemed to get along fine. The children were also present when Rodriguez and Lopez got engaged in the Bahamas earlier this year.
When Rodriguez proposed, Lopez didn't say yes right away
Rodriguez said in his Good Day interview that he knew he wanted to propose to Lopez at a specific time — he wanted the sunset to be just right. He spent about three days rehearsing how he would ask her and recruited his assistant to help time the sunset just right. But the practicing paid off, and Rodriguez said everything went well with his plans. "Usually for me it works out worse," he said. "But in this case it worked out very well." However, after he asked, Lopez was so shocked, excited, and probably feeling too many other emotions to say yes right away. Rodriguez said it was about two minutes before she said anything, and thoughts were reeling through his head. "I'm retired; my hips are hurting… Is that a yes or a no?" he said on Good Day. Finally, Lopez gave a resounding "yes."
The couple said back in April that they haven't started wedding planning 
Since both of them have been married before, they understand the importance of not rushing into anything. Although the couple got engaged back in March, as of April, they said they hadn't started wedding planning yet, according to People. They said they started working again right after getting engaged, so they haven't taken much time to plan the wedding. As of right now, the couple hasn't revealed a date or how much of the planning they've started at this point (if any). It doesn't look like they're in a huge rush to walk down the aisle.
Check out ShowbizCheat Sheet onFacebook!
Source: Read Full Article