Ariana Eviscerates Tom & Raquel In Vanderpump Rules Reunion, Sandoval & James Nearly Come to Blows
Madix calls Raquel "diabolical, demented, sub-human" in the explosive trailer, before Sandoval goes off on production and Andy asks whether he and Leviss are in love.
It's all led to this.
On Thursday, Bravo released the firework-filled trailer for the "Vanderpump Rules" reunion — giving fans a glimpse at the incredibly tense showdown between Tom Sandoval and Raquel Leviss and the rest of the show's cast following their affair.
Going into taping, Ariana Madix is seen saying, "I don't see anything good coming from both those f—ing rats" — before she says during the reunion itself, "I can't think of two worse people."
At one point, she tells Sandoval "Don't even f—ing look at me, you don't deserve to look at this" — before going off on Leviss, after Raquel said she was "super selfish" with her actions. "Selfish does not cover it. Diabolical, demented, sub-human," Madix fires back.
After everyone from Lisa Vanderpump to Lala Kent also pile on, Sandoval is seen telling Raquel during a break from filming that "they're making you and me to be pathological liars." She tells him, "I see that, yeah, even though we know that they're not" — before things get so bad for the pair, Sandoval even goes off on production, exclaiming, "I don't want a camera in my f—ing face!"
We also get a look at the near-fistfight between Sandoval and James Kennedy, after the latter is seen shouting, "You backstabbing ho!"
"Get in my face again, I will f— you up, motherf—er," Tom shouts back, as they both jump out of their seats to and almost get physical. During the confrontation, Kennedy also gets in a good verbal jab, telling Tom he looks like "a worm with a mustache."
The wild footage also includes Scheana Shay being presented with her restraining order from Raquel and breaking down over it … as well as Sandoval and Tom Schwartz having a disagreement over when the latter found out about the affair. The trailer ends with Andy Cohen asking Sandoval flat out whether he and Raquel are in love.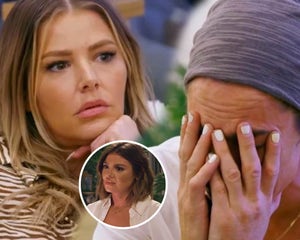 Ariana Madix and Tom Sandoval Have 'Big Argument' About Lack of Sex, Connection on Vanderpump Rules
Below is a full breakdown from Bravo on when the reunion will air, as well as a tease about what will go down on each of the three episodes. There's also a "Secrets Revealed" special which will air the week after the reunion wraps.
"Reunion Part 1" airs Wednesday, May 24 at 9:00 – 10:00 p.m. ET/PT
In the explosive and larger-than-life first part of the reunion, Andy Cohen sits down for intimate one-on-one interviews with Ariana, Tom and Raquel to get to the bottom of the cheating scandal that shocked the world. James nearly comes to blows with Sandoval over the affair. Katie and Schwartz rehash the implosion of their divorce. Lala defends herself when the group calls attention to her stance on cheating. Lisa is left speechless when Ariana reveals her stance on her relationships in the group. Raquel watches the reunion from afar due to her restraining order against Scheana.
"Reunion Part 2" airs Wednesday, May 31 at 9:00 – 10:00 p.m. ET/PT
The season 10 reunion continues as Andy Cohen presses Scheana for details of the altercation that led to Raquel's restraining order. James' girlfriend, Ally, takes the stage to discuss James' temper and the future of their relationship. The group debates the origins of the infamous open relationship rumor. Scheana gives up her spot for Raquel, who must face the group for the first time since news of the affair became public.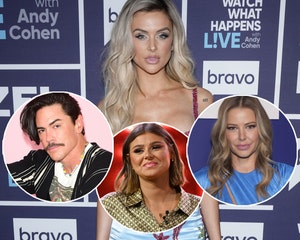 Lala Kent Claims Vanderpump Rules Scenes Were Edited After Scandoval
"Reunion Part 3" airs Wednesday, June 7 at 9:00 – 10:15 p.m. ET/PT *Supersized Episode*
The reunion comes to an electrifying close as Raquel faces her former friends. The group revisits the disastrous girls' trip to Las Vegas and Lake Havasu. They discuss Tom Schwartz's alleged role in covering up the affair. Ariana breaks down while discussing the betrayal from her ex-boyfriend and ex-best friend. Andy questions Sandoval and Raquel about the status of their relationship and pushes them to reveal if they're in love.
"Secrets Revealed" airs Wednesday, June 14 at 9:00 – 10:00 p.m. ET/PT
In one of the most shocking secrets revealed episodes in "Vanderpump Rules" history, fans will get a deeper glimpse into the fallout of the group post-#Scandoval. Never-before-seen moments from the summer will shed a new light on glaring secrets that have since been revealed. Plus, fans will see bonus footage from months before season 10 began as Tom and Katie face the reality of their divorce while still living together.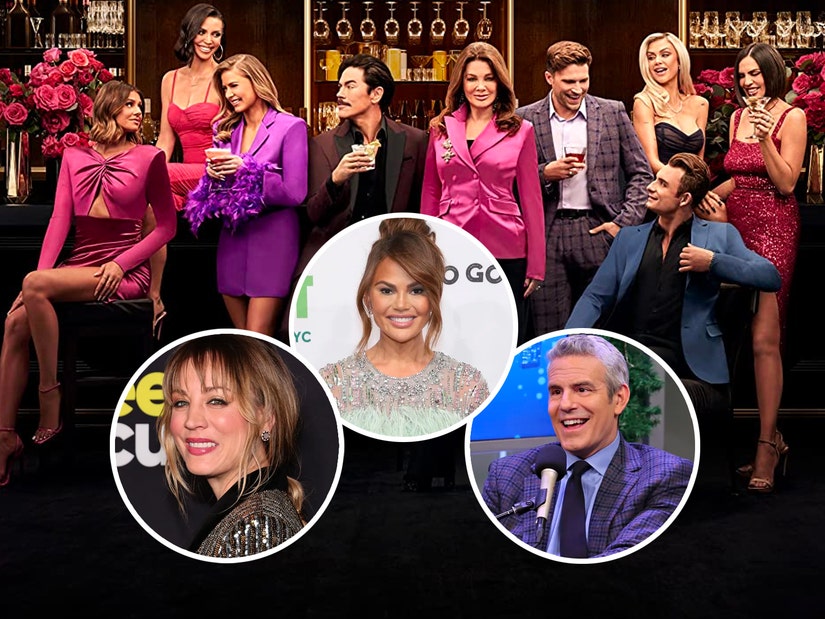 Source: Read Full Article