Blake Shelton Gets Sweet Kiss on His Birthday & Gwen Stefani Approves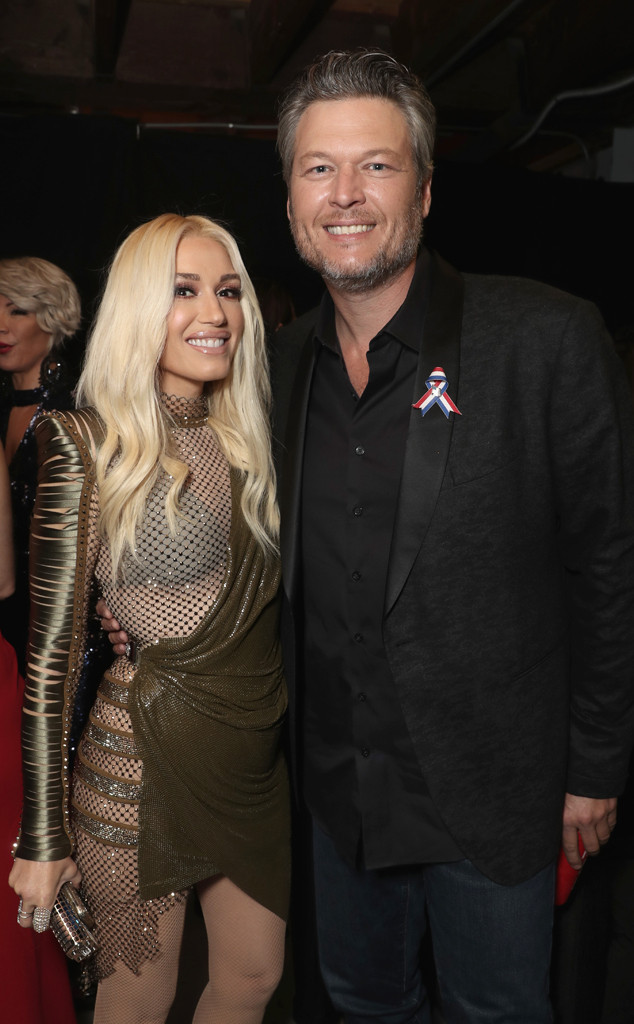 Todd Williamson/E! Entertainment
It appears Blake Shelton's birthday has been nothing but a piece of cake!
On Tuesday, The Voice judge and "God's Country" singer celebrated his 43rd birthday with his longtime lady love, Gwen Stefani. From the "Make Me Like You" star's Instagram post, the pair seemed to enjoy a fun-filled day at Chicago's Shedd Aquarium. In fact, the country star got a special kiss during his tour around the building. But fret not, the 49-year-old singer totally approved of it, and even said "aw" when her boo got his big 'ole smooch.
"Happy b day to my favorite human," Gwen shared on Instagram, alongside several snaps and a video of her boyfriend (two pics were glamour shots from Blake's early country singing days, while others were recent images). "Can't believe your [sic] mine. #soooooolucky!!!!"
So who puckered up and kissed Blake on his 43rd birthday? According to a source, that would be the aquarium's famous sea lion, Ty.
Bending over to Ty's height, the TV personality was all smiles after the mammal planted a big kiss on his cheek. "thank u shedd aquarium Chicago for an amazing unexpected b day tour," the blonde beauty shared.
View this post on Instagram
Happy b day to my favorite human!!! Can't believe your mine ❤️?‍♀️ #soooooolucky!!!! Gx #2019 #gemini ??? #greatestguyiknow thank u shedd aquarium Chicago for an amazing unexpected b day tour!!!
A post shared by Gwen Stefani (@gwenstefani) on
Of the couple's visit today, a source told E! News "they were just lovely" at the Shedd Aquarium.
"They were there with their family wanting to visit the aquarium. They had some great, private family time and were able to see the animals behind-the-scenes," the insider revealed, adding, "They were lovely and in a great mood; they were great."
Despite having a seemingly flawless and unforgettable birthday, the source explained it was pretty much spontaneous and low-key. "There wasn't any type of special birthday celebration for Blake, but everybody knew it was his birthday."
Making his 43rd celebration even sweeter? The country singer is performing his new duet with Garth Brooks for the first time in front of an audience tomorrow. The singing duo will perform their single "Dive Bar" in Idaho.
"Thank you to everyone for the happy birthday wishes today," the Oklahoma native wrote on Twitter. "And thank you @garthbrooks for the gift of a dream collaboration!!!"
—Additional reporting by Ali Rosenbloom.
Source: Read Full Article