Bride demands guests 'gift' more money the morning after the wedding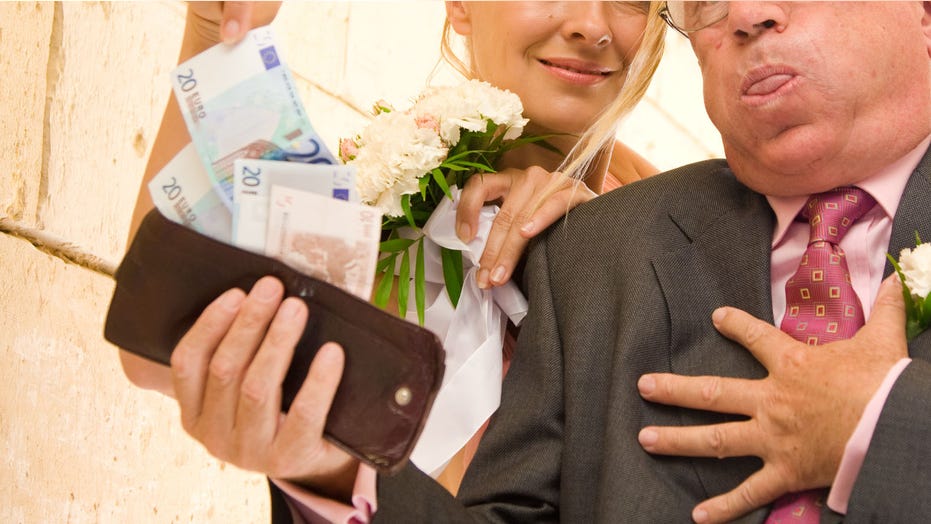 Fox News Flash top headlines for May 22
Fox News Flash top headlines for May 22 are here. Check out what's clicking on Foxnews.com
Most couples spend their wedding night celebrating with friends and family and getting ready for their honeymoon, but one bride seemingly spent it making sure all her guests had "gifted" her the "appropriate" amount of money.
Seyi Akiwowo posted her story to her Twitter account. After traveling to Romania for a destination wedding, she and her plus-one were left with very little cash on hand. They gifted the newlyweds what they could, and planned on sending a proper gift when they got home. Unfortunately, the bride sent a "bill" almost immediately.
By the end of the weekend, Akiwowo and her friend had run out of cash and were unable to get more local currency. So, they gave what they could and held onto enough cash to get themselves to the airport and home.
Unfortunately, they didn't realize that the bride was apparently using the gift bags to keep track of who turned in what envelope. When she got home, Akiwowo noticed that she had a message from the bride. "A Facebook message from the bride… My naive self thought she was messaging to ask if we got home okay… N O P E."
Not surprisingly, the message didn't go over well, and the "bill" was never paid. Akiwowo concluded her story, "Safe to say I am no longer friends with the debt collector. The couple are still together and had their first baby earlier this year. I still want my €25 back."
Several posted they were shocked at how quickly the "bill" was sent. As one user said, "My favorite part is the idea of having done the math before noon. I have yet to do such a thing and so must commend her." Another joined in, "Don't have a destination wedding if you can't pay for it. I had a friend whose kids "wanted" donations to charity instead of bday gifts in elem school."
Source: Read Full Article