Does Kourtney Kardashian Want to Get Back With Scott Disick?
Over the years, Kourtney Kardashian has had a complicated relationship with Scott Disick, the father of her three children. They have broken up and got back together more times than we can count. Yet, there always seems to be a special connection between them – something that won't let them part ways for good.
Thanks to Keeping Up With the Kardashians, we have been able to watch the relationship between the two evolve over the years. Now, several years after they broke up for good, they are still spending a lot of time together and even vacationing with one another. So we can't help but wonder: "Does Kourtney Kardashian want to get back with Scott Disick?"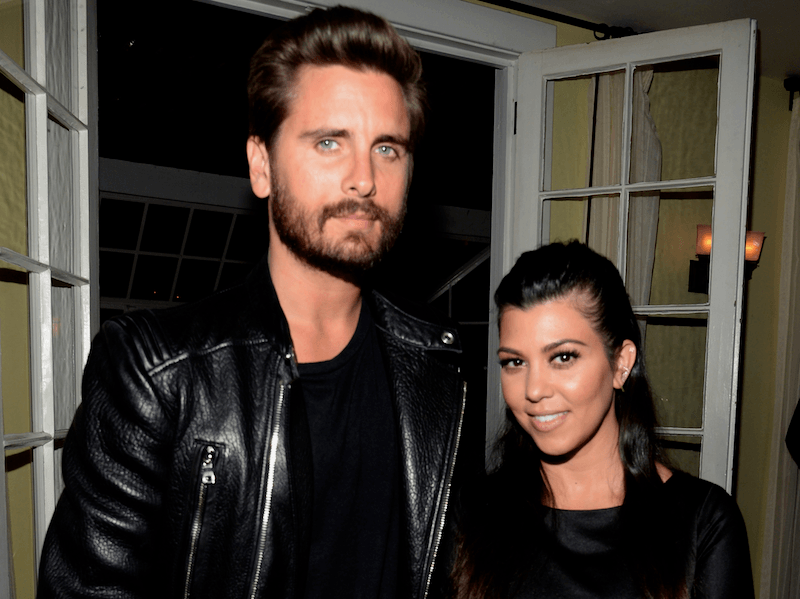 How long were Scott and Kourtney together?
Kourtney and Scott first got together in 2006 after the two met at a party hosted by Girls Gone Wild Creator Joe Francis. From the beginning, it was a rocky road. Fans of KUPTK got an up-close look at the constant fighting between the couple. In 2009, the couple briefly split up but reconciled before welcoming their first child together, Mason, in December 2009.
Over the next several years, the couple broke up and got back together a handful of times. Along the way, they welcomed two more children: Penelope in 2012 and Reign in 2014. After several attempts at reconciliation, the couple finally called it quits for good in 2017.
What is their relationship now?
Since ending their relationship in 2017, Kourtney and Scott have been focused on co-parenting their children. Scott has admitted that though he was young when his children were born, he now has a greater appreciation of what it takes to be a parent.
Kourtney has revealed that Scott has made his children his number one priority, calling her to check in on them every day. During a taping of Keeping Up With the Kardashians, Kourtney admitted, "It's really nice to see how much Scott has grown and how much he's invested in being a really great dad to the kids."
But the two aren't just good co-parents, they appear to be close friends as well. Scott has maintained relationships with the whole Kardashian family and makes frequent appearances on the show.
Kourtney and Scott have even gone on a few vacations with one another, including a recent trip to Mexico that included Kourtney, Scott, their three kids, and Scott's girlfriend, Sophia Richie. It may seem weird for exes to go on vacation together, but during a recent episode, Kourtney told her mom, Kris Jenner, that things were great. She revealed, "The trip was really fun and easy. I know that we don't have to travel together and I don't think that we will take every trip together, but it was totally not awkward," she continued, "I feel like we are doing our best to make everything super normal for the kids."
Does Kourtney Kardashian want to get back together with Scott Disick?
For many, the relationship between Kourtney Kardashian and Scott Disick is unconventional and just plain hard to imagine. But that doesn't mean that there is anything dysfunctional about their arrangement. It is important to remember that the couple shares three children together. While Scott and Kourtney may not live together anymore, it is important that the kids have a stable relationship with each of their parents.
The fact that Scott and Kourtney are able to not only be civil with one another but also continue to spend time around each other is the best thing for their children. Their relationship shows a level of maturity and respect that is important for their children to see. It will only help their children in developing strong relationships as they continue to grow.
But we can't help but agree with Jenner, who worries that Kourtney may be rushing things. Though Jenner herself eventually had a great friendship with her ex, Robert Kardashian, she admits, it took years of growth to get there.
Scott appears to be in a solid relationship, while Kourtney has yet to have a real long-term relationship since parting ways with her ex. We can only hope that everything is as it seems and that the two just have a great co-parenting relationship and friendship.
Source: Read Full Article